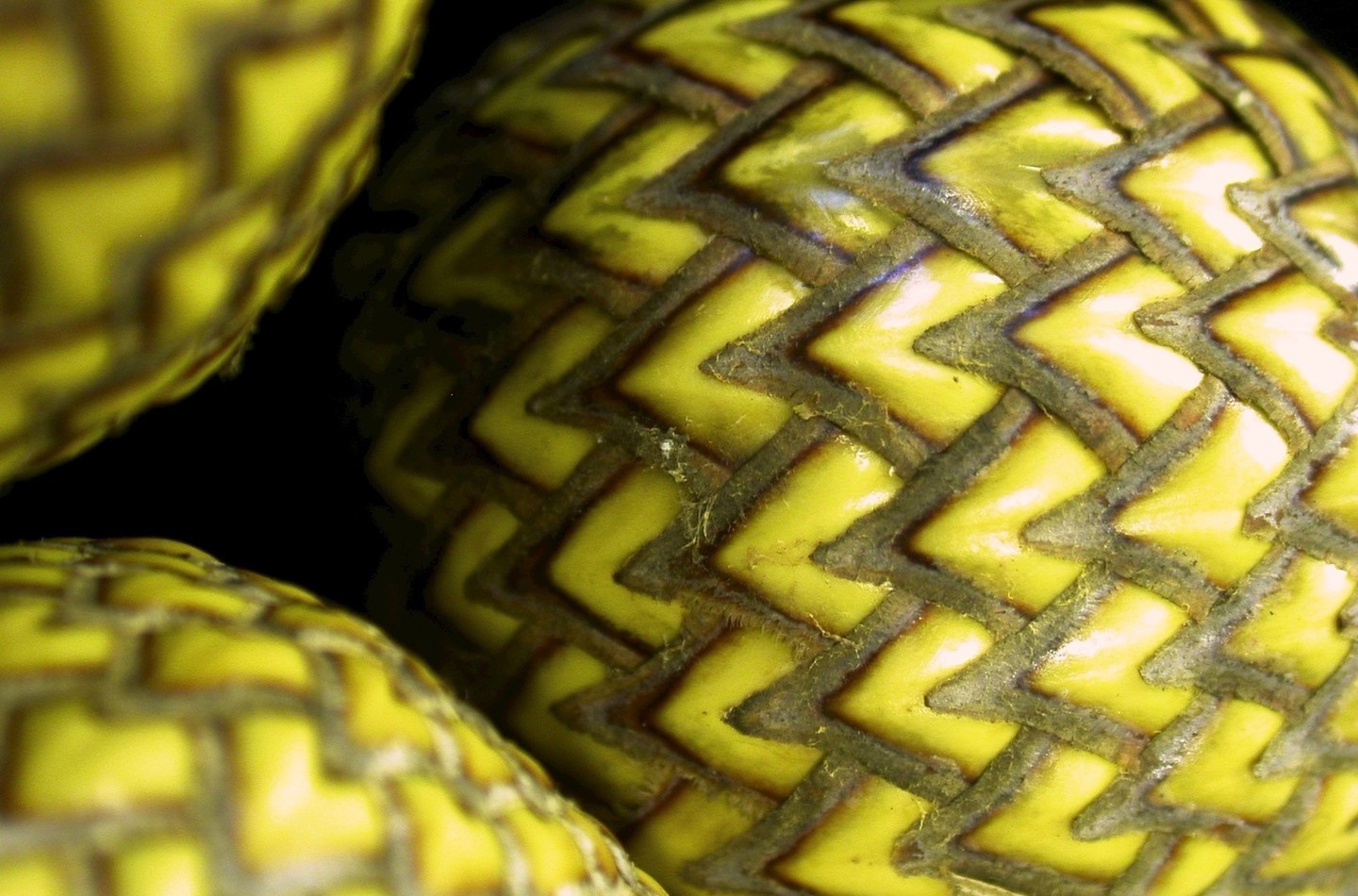 Board of Trustees
The Board of Trustees' responsibilities are to oversee the management of the Royal Botanic Garden Edinburgh and to provide strategic guidance to Senior Management.
Trustees are appointed (and can be reappointed) for four yearly terms by Scottish Ministers. The Board is accountable to Scottish Ministers through the Chair. There are eight members of the Board of Trustees.

Useful links
Board of Trustees
Mr Dominic Fry (Chair)

has had a successful career as an Executive and Trustee spans retail, energy, the public sector, social mobility and the arts.  He has over 30 years of experience in senior, strategic communications roles working with the Boards of large, complex and high profile organisations. Most recently as Director of Communications & Investor Relations for Marks & Spencer, Dominic's responsibilities included the communication of M&S' ethical and environmental Plan A during a decade on the M&S Management Board. Dominic combines strategic thinking with the conviction to get things done. He has proven influencing skills across issues, media, and reputation management, as well as a  wide network of influential contacts in the UK and internationally. Dominic has strong commercial experience and has been involved with successful fundraising campaigns for several charities as a Trustee. 

Ms Sarah Cathcart

Sarah is Vice President, Education at Longwood Gardens, Pennsylvania, USA. Sarah has spent her career in education having joined Longwood from the RHS where she was Head of Education. Sarah moved to the US in 2017 and implemented an entirely new education strategy and approach at Longwood. Recognised worldwide for its formal education programmes, Longwood, under Sarah's direction, instigated a new and innovative range of informal and inclusive educational opportunities. Sarah's achievements at the RHS included gaining recognition for gardening in the English National Curriculum and an imaginative and ground breaking collaboration with the UK Space Agency on the Rocket Science Project linking citizen science, plants and space which increased the RHS schools' membership to 27,000 schools. Sarah is passionate about horticultural education and believes in the need to coordinate and collaborate globally to prevent biodiversity loss. In 2014 Sarah became Vice Chair of the Education and Employment Group at the Ornamental Horticulture Roundtable, working with industry and DEFRA to address the UK horticulture skills crisis. Sarah actively supports public gardens and schools through programmes like Seed Your Future, Niagara Parks Education Advisory, and the Unionville Schools District Grounds group. Sarah is a regular speaker at conferences on education in horticulture around the world.

 

Professor Beverley Glover

grew up in Perth, reading Plant and Environmental Biology at the University of St Andrews before a PhD in Plant Development Genetics at the John Innes Centre in Norwich. She established her research group at the University of Cambridge in 1999, where she is also a Fellow of Queens' College. Beverley is Director of the Cambridge University Botanic Garden and Professor of Plant Systematics and Evolution, a role which combines active research in flower evolution with strategic leadership of the garden. Prof Glover is a member of the Royal Botanic Garden Edinburgh's Science Advisory Committee.

 

Dr David Hamilton

has a degree in Botany from the University of Glasgow and a doctorate from Imperial College, London. Since completing them, he has worked in the private sector where he owns and runs a management consultancy specialising in financial services. Dr Hamilton has a wide range of experience covering plant science, strategy, project management, and partnership ventures. He is currently the Vice-Chair of the Rock Trust, a Scottish homelessness charity headquartered in Edinburgh. Dr Hamilton is a member of the Royal Botanic Garden Edinburgh's Investment Committee.

Dr Ian Jardine

has degrees in ecology and zoology and was Chief Executive of Scottish Natural Heritage from 2002 until 2017, having worked for the organisation since 1992.  He has extensive experience of biodiversity, conservation and environmental education, including at international level.  From 2017 to 2019 Dr Jardine was National Adviser on Environmental Policy working with the Scottish Government.

Professor Ian Wall FRSE

became a Trustee in January 2015. He invented the Edinburgh International Science Festival, the first ever in the world, and was one of the founders of the International Centre for Mathematical Science, serving on both Boards. He is Chair of the Science Technology, Engineering and Mathematics Education Committee (STEMEC) advising the Scottish Government on all aspects of STEM education and serves on the Boards of a number of charities including the Court of Heriot Watt University and the Scottish Poetry Library. Professor Wall is currently Visiting Professor of Architecture at Scott Sutherland School of Architecture, Aberdeen and vice–chair of The Scottish Council for Development and Industry. Prior to retirement, he was CEO of the EDI Group, a property development and investment company responsible for a wide range of commercial and residential projects across the central belt. Finally, He is a Fellow of the Royal Society of Edinburgh, the Royal Institute of Chartered Surveyors and an Honorary Fellow of the Royal Incorporation of Architects in Scotland. Prof Wall is the Chair of the Royal Botanic Garden Edinburgh's Investment Committee, a member of the Audit Committee and the Trustees' representative on the North East Corner Project.

Prof Sarah Gurr

holds the Chair in Food Security at Exeter University. Sarah studied at Imperial College of Science, Technology and Medicine (BSc, ARCS, DIC and PhD (Plant Pathology)) where she was awarded the Huxley Medal for her outstanding record of achievement. Sarah was a post-doctoral fellow at St Andrews University and a Reader and Professor at Oxford University where she held a Leverhulme Trust Royal Society Senior Research and a NESTA Fellowship. Sarah was the first woman President of The British Society of Plant Pathology (2011), and was recently appointed to The International Advisory Board at SLU University, Uppsala, and as Advisor to the Scottish Government on Plant Health (RESAS 2018). Sarah was a curator of the Oxford Botanic Garden for 20 years and is a Fellow of the Royal Botanic Gardens, Kew. In 2019 Sarah was listed amongst the most highly cited researchers into plant pathology worldwide and has authored or co-authored over 170 publications including 12 high profile papers in Science, Nature and Nature Journals. Sarah lectures on plant disease - with particular emphasis on fungal infestations - all over the world and is a regular contributor on the topic across a wide range of international and national media. Sarah has great empathy for RBGE's mission and ethos and will make a significant contribution to the team as we continue to counter the twin threats of biodiversity loss and the climate emergency.

 

Ms Liz Trevor

Liz runs her own strategic business development business working with a diverse range of clients across the private, public and not for profit sectors. has been a non-executive director of a number of organisations including Hampshire Chamber of Commerce, Winchester Business Improvement District and Action Hampshire. Liz is now a resident of Scotland and a member of the Edinburgh Chamber of Commerce. Liz's experience of working with visitor attractions includes working with Marwell Wildlife to secure a £1.5m Local Growth Fund investment for a new Tropical House. Liz was also instrumental in establishing beneficial corporate partnerships with a number organisations across the heritage, hospitality and education sectors. Liz's career prior to setting up her own business spanned 20 years working in senior management roles in the UK airports sector for BAA airports and Global Infrastructure Partners both in the UK and internationally. In addition to strong leadership skills, this experience provided Liz with expertise in economic regulation, infrastructure planning, consultation and business strategy. As Head of Strategy for Gatwick Airport, Liz was a member of the airport's infrastructure investment board responsible for evaluating each segment of the customer's journey to better understand the customer experience. Liz believes strongly in the importance of connectivity, collaboration and partnership and will provide RBGE with a wealth of experience on maximising the value of assets and infrastructure at a time of change.

 

 
Trustee Documents (if you would like to receive these documents in another format which is more accessible to you, then please email webmaster@rbge.org.uk or telephone 0131 552 7171)
Board Meeting Minutes

Register of Interest

Code of Conduct

Organisational Charts

Sub Committee Terms of Reference

Diversity Reporting