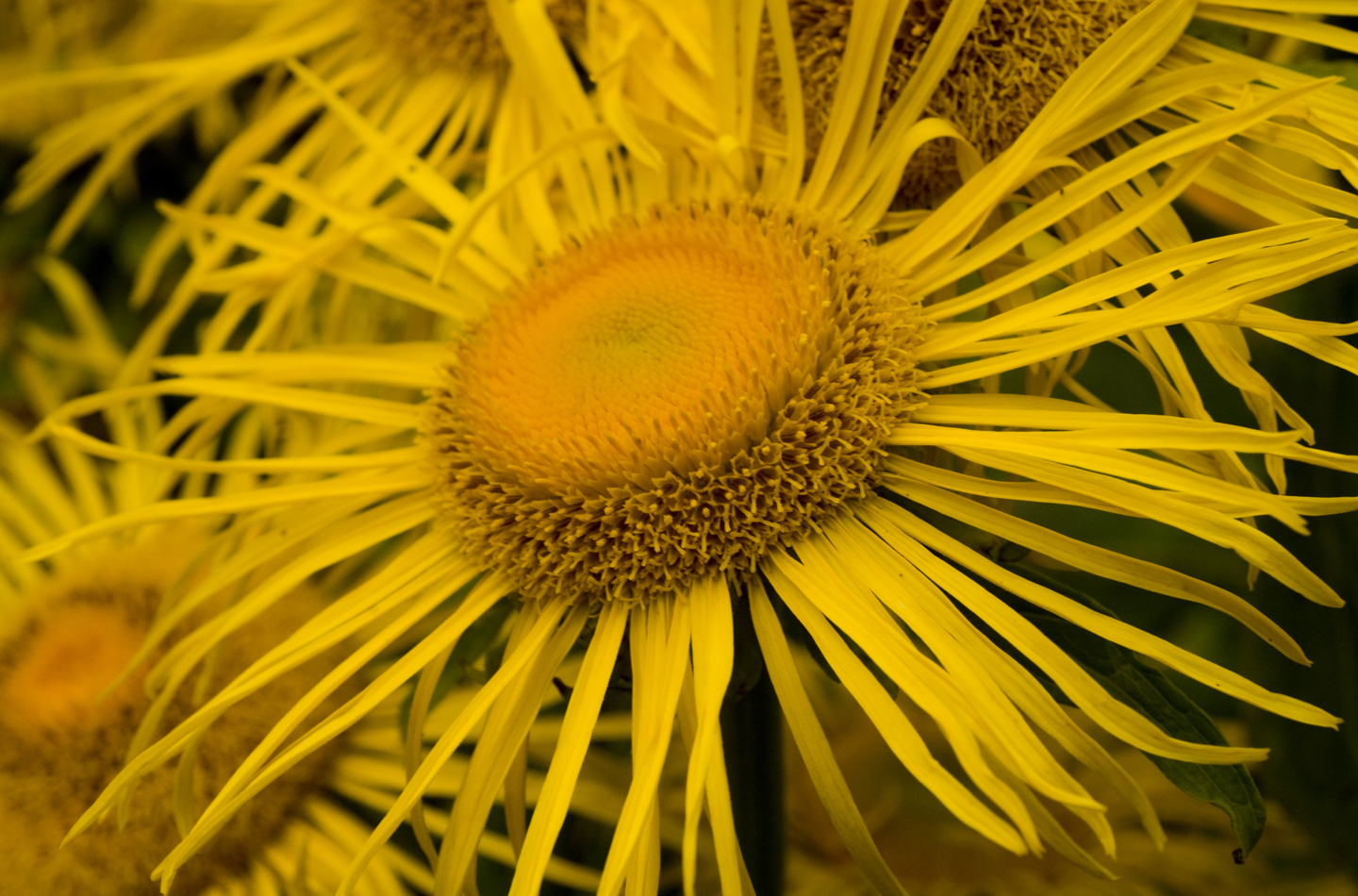 What we do
The Botanics Foundation is an independent charity that seeks to advance through charitable giving the mission of the Royal Botanic Garden Edinburgh: to explore, conserve and explain the world of plants for a better future.
Through charitable giving, the Foundation enhances the Garden's world-leading science, action in conservation, education for everyone, community impact, and access to art, culture and collections.
About our Trustees
Lord Duncan Menzies – Chair

Lord Menzies (Duncan) was educated at Cargilfield School in Edinburgh, before obtaining a scholarship to Glenalmond College, Perthshire. He achieved a further scholarship to study history at Wadham College, Oxford (MA), and then studied at the University of Edinburgh (LLB). He was admitted to the Faculty of Advocates in 1978 and from 1984 to 1991 was Standing Junior Counsel to the Admiralty. He took silk in 1991. He stood as the Conservative candidate for Midlothian in 1983, and for Edinburgh Leith in 1987, but was unsuccessful both times.

Served as a Temporary Sheriff from 1996 to 1997, and as Chairman of the Scottish Planning, Local Government and Environmental Bar Group from 1997 to 2001. He was appointed an Advocate Depute in January 1998 and became Home Advocate Depute in September that year. He served in this role until December 2000. Appointed a Senator of the College of Justice, a Judge of the Court of Session and High Court of Justiciary, Scotland's supreme courts, in July 2001, taking the judicial title Lord Menzies. Promoted to the Inner House in 2012 and sworn of the Privy Council in the same year. He retired as a senator of the College of Justice in October 2021 but was reappointed as a retired reappointed Judge from that date and still sits on the bench occasionally.

Lord Menzies married Hilary Weston in 1979, with whom he has two sons, now in their thirties. His interests include shooting, golf and wine, and he is a member of the von Poser Society of Scotland, the Saintsbury Club, the New Club and the Honourable Company of Edinburgh Golfers. He was the founder of the Scottish Wine Society in 1976 and was the Chairman of Ptarmigan Wines Limited from 1981-1991. He is an Honorary Bencher of the Inner Temple in London. He was Chairman of the board of Council of Glenalmond College for some years. He enjoys a bit of gardening and planting of trees. Resides at Humbie, in East Lothian.

James Ferguson

James Ferguson is Chairman of Value and Income Trust plc, the Monks Investment Trust plc, The Scottish Oriental Smaller Companies plc, Northern 3 VCT plc and Edinburgh US Tracker Trust plc. 

He joined Stewart Ivory in 1970, becoming chairman and chief executive in 1989 and retiring in 2000. He is a former deputy chairman of the Association of Investment Companies. He is also a Director of the Independent Investment Trust plc, and Audax Properties plc.

George Mackintosh

A serial entrepreneur in IT, George Mackintosh has 28 years' experience running SMEs, and has operated in software services and hardware in Hong Kong and China, the USA, India, and Europe, including the UK, Italy, Croatia and Germany. For the past 14 years he has also been the Associate and Former Entrepreneur in Residence at the University of Edinburgh Business School, where in 2017, George was awarded the Giving Back Award and was included in the University's Alumni 100 list.

George is currently the Director of Papple Steading, a historic 'listed' farm building in East Lothian, and one of the finest examples of a 'model farm' built in the 19th century. The vision of the Steading is to create an agricultural heritage centre and provide both community and business amenities. Surrounding woods, fields and a wildflower meadow have become part of the space for public use. The Papple Media Prize is awarded annually to students or graduates of Queen Margaret University for the creation of short films focussed on food, the land and agricultural heritage.

Previously, George founded TestPlant (now EggPlant) in 2008, an international software company based in London, whose products are used in over 40 countries by well over 350 enterprise customers in sectors which include Financial Services, Automotive, Healthcare, Media and Entertainment, and Defense and Aerospace. TestPlant was recognised many times as one of the UK's fastest growing tech businesses and was also the recipient of three Queen's Awards for Enterprise.

 

George was a long term trustee of two other charities including the National Literacy Trust, and Kids Museum. He was also the Chair of the CBI's national SME Council. George and his wife are patrons of the National Trust for Scotland, RBGE, and through Papple Steading, Gold Circle Members of the Soil Association.

Liz McAreavey

Liz was appointed CEO of Edinburgh Chamber of Commerce in 2016 following 6 years in various roles at the Chamber. Liz sits on a range of civic boards in the city including The Edinburgh City Vision Steering Group, the Edinburgh Business Forum, The Festivals Forum, The Edinburgh Development Forum, The Strategic Implementation Group and the Economic Advisory Panel.

Liz is also a member of the Business Creation and Growth Mission of the Enterprise and Skills Strategy Board and a member of the Land Use Taskforce. She became a Governor of Fettes College in 2019 and most recently was appointed to the International Advisory Board at the University of Edinburgh Business School.

Bruce Minto OBE FRSE

Bruce is a practising solicitor and in 1985 co-founded Dickson Minto W S, a law firm specialising solely in corporate law.

Bruce chaired, for seven years, the Stewart Ivory Foundation, a charity dedicated to the provision and enhancement of financial education in Scotland.  He was Chairman of the Campaign Board which raised the costs of refurbishing the Royal Museum, Edinburgh and created 29 new galleries there.  He was also part of the group of individuals who raised a statue to William Playfair in front of the National Museum of Scotland.  He completed two terms of office as Chairman of the Board of Trustees of the National Museums of Scotland and a Trustee of its Charitable Trust Board.  Currently he is the Convenor of the Investigation Committee of the Institute of Chartered Accountants in Scotland.

Bruce is an Honorary Fellow of the Royal Incorporation of Architects in Scotland, a Regent of the Royal College of Surgeons of Edinburgh and a Fellow of the Royal Society of Edinburgh.

He was awarded an OBE in 2015 for services to culture in Scotland.

Alex Reedijk

Alex Reedijk grew up in New Zealand, starting as a stagehand for New Zealand Opera. He is now General Director of Scottish Opera and comes with a wealth of experience in opera and festivals across the world, including Executive Director of the New Zealand International Festival of the Arts, General Director of the NBR New Zealand Opera, Wexford Festival Opera and the original Garsington Opera.

 

Since joining Scottish Opera in 2006 he has ensured the company has flourished, bringing opera performances to over 45 Scottish communities every year, as well as encouraging new initiatives for young people and those with dementia.

 

In 2011, Alex was awarded a Fellowship of the Royal Conservatoire of Scotland. Alex is also currently Chair of the Beacons Arts Centre in Greenock

Liz Trevor

Liz runs her own strategic business development business working with a diverse range of clients across the private, public and not for profit sectors. has been a non-executive director of a number of organisations including Hampshire Chamber of Commerce, Winchester Business Improvement District and Action Hampshire. Liz is now a resident of Scotland and a member of the Edinburgh Chamber of Commerce. Liz's experience of working with visitor attractions includes working with Marwell Wildlife to secure a £1.5m Local Growth Fund investment for a new Tropical House. Liz was also instrumental in establishing beneficial corporate partnerships with a number organisations across the heritage, hospitality and education sectors. Liz's career prior to setting up her own business spanned 20 years working in senior management roles in the UK airports sector for BAA airports and Global Infrastructure Partners both in the UK and internationally. In addition to strong leadership skills, this experience provided Liz with expertise in economic regulation, infrastructure planning, consultation and business strategy. As Head of Strategy for Gatwick Airport, Liz was a member of the airport's infrastructure investment board responsible for evaluating each segment of the customer's journey to better understand the customer experience. Liz believes strongly in the importance of connectivity, collaboration and partnership and will provide RBGE with a wealth of experience on maximising the value of assets and infrastructure at a time of change.

Dr Brian Lang

Dr Brian Lang was born in Edinburgh and educated at the Royal High School and the University of Edinburgh. He began his career as a social anthropologist, carrying out field research in Kenya and then lecturing for some years at Aarhus University, Denmark. In the UK, he held a number of senior posts in conservation and heritage, including the Historic Buildings Council for Scotland, the National Heritage Memorial Fund, and the National Trust before a period as Chief Executive and Deputy Chair of the British Library from 1991 to 2000. Brian was appointed Principal and Vice Chancellor of the University of St Andrews in 2001 and served for eight years. He was Deputy Chair of the Heritage Lottery Fund, and Chair of its committee for Scotland, from 2005 to 2011. He was Chair of the Royal Scottish National Orchestra from 2008 to 2015 and since 2014 has been a Trustee of the National Museums of Scotland. He is a Fellow of the Royal Society of Edinburgh and was awarded a CBE in 2016 for services to the Arts, Heritage and Education. He lives in Edinburgh and France.

Dominic Fry

Dominic Fry has had a successful career as an Executive and Trustee spans retail, energy, the public sector, social mobility and the arts.  He has over 30 years of experience in senior, strategic communications roles working with the Boards of large, complex and high profile organisations. Most recently as Director of Communications & Investor Relations for Marks & Spencer, Dominic's responsibilities included the communication of M&S' ethical and environmental Plan A during a decade on the M&S Management Board. 

Dominic combines strategic thinking with the conviction to get things done. He has proven influencing skills across issues, media, and reputation management, as well as a  wide network of influential contacts in the UK and internationally. Dominic has strong commercial experience and has been involved with successful fundraising campaigns for several charities as a Trustee. He is also the Chair of the RBGE Board of Trustees.