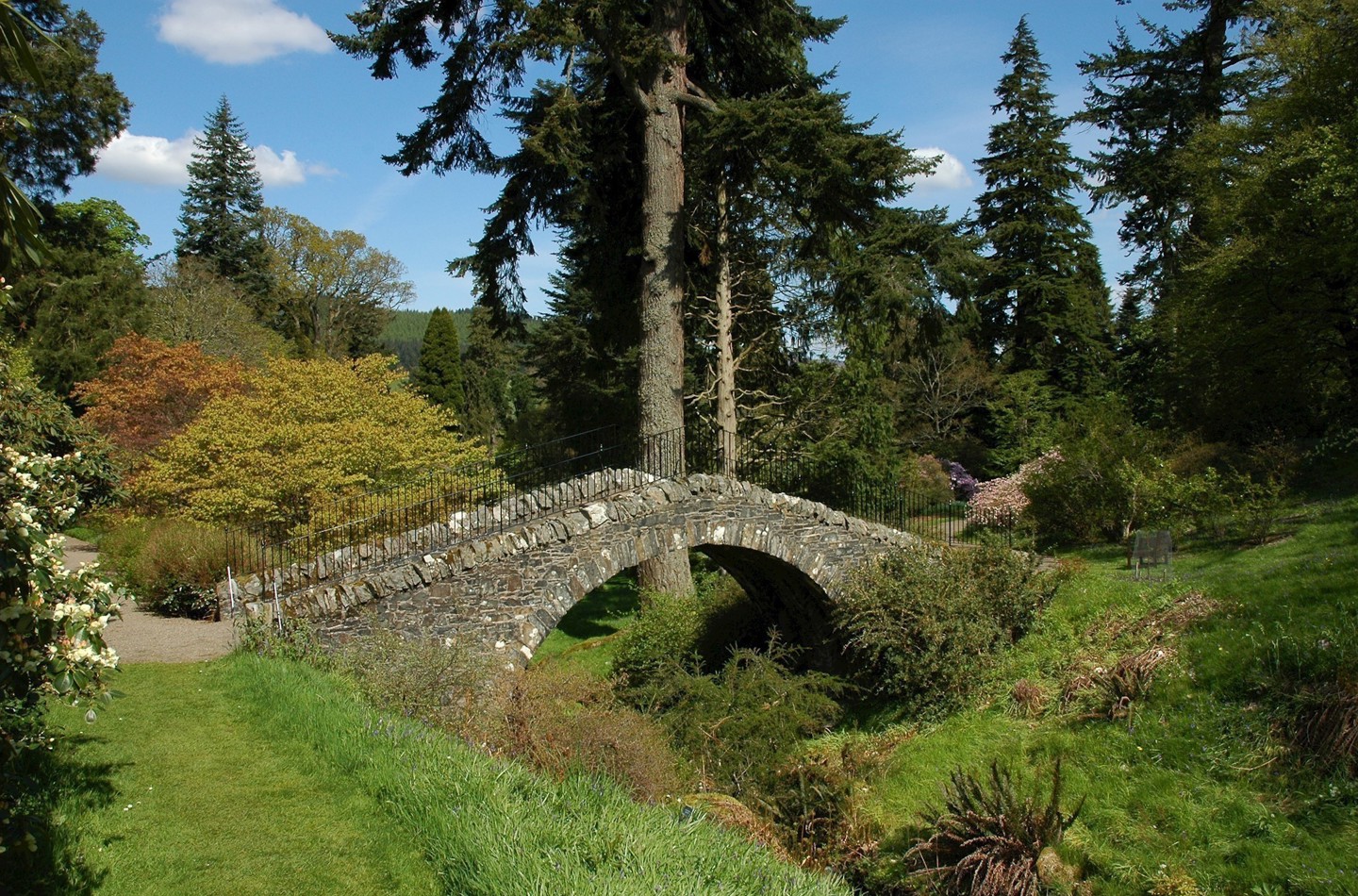 Access
Dawyck Botanic Garden welcomes all visitors and aims to provide best possible access to everyone in order that visitors enjoy the Garden whatever their specific requirements.
Dawyck welcomes all visitors and offers the best possible access to everyone in order that they enjoy their visit whatever their specific requirements.

It provides:

Accessible toilets in our visitor centre.
Two wheelchairs for our visitors to use (please book in advance).
Seating at regular intervals throughout the Garden.
Water for assistance animals in our cafe.

To book a wheelchair, or if you require any further advice about access and planning your visit, please contact us on: +44 (0) 1721 760254 or email us at dawyck@rbge.org.uk

 

Downloads

Dawyck Access Guide (word doc).
Further information
Information on arrival

The main entrance to the Garden is through the visitor centre and this can be reached by either a 10 metre long ramp with 1.5 gradient or three steps.

Dawyck's award-winning visitor centre is accessible to wheelchair and mobility scooter users. There are push pad controls to operate the automatic doors both inside and out. Inside, you will find an Information Desk, our shop which has spacious aisles, accessible toilets, a café and our exhibition space – all on ground level.

Maps and trails available at the Information Desk, and there are also guided tours of the Garden on a regular basis. These last one hour approximately and we always try to tailor the tour to meet the needs of the group. If you would like to book a guided tour, please call in advance to discuss forthcoming dates of tours and your specific needs on 01721 760254.

The Garden itself is accessed from the visitor centre, through automatic doors with push pad controls. Please note, there is a foot mat before the entrance to the Garden which protects the plants from external plant diseases

The Garden

Dawyck Botanic Garden is set upon a hill-side. As a result, some of the Garden's paths are steep with inclines of up to 1:6 and there are a number of steps across bridges and terraces. This does make some paths difficult or impossible to access for users of wheelchairs and mobility scooters.

However, there is an accessible route of gravel paths on the lower level of the Garden, which is way marked. This route avoids several sets of steps to access the central part of the Garden. Manual wheelchair users may still require some assistance to negotiate path gradients and the closing of two sets of gates on the designed wheelchair accessible route. The gates are a minimum of 1360mm when open.

A range of bench seating, with and without arm rests, is provided at intervals around the Garden in all locations. These provide visitors with an opportunity to take a break and rests with their companions.

Please note that there are occasional tree roots breaking the surface of some paths, which may require careful negotiation.

Dawyck Studio

This spaces inside the Visitor Centre is where Dawyck presents videos and exhibitions, often with an environmental theme. There are tactile objects such as flower heads and cones for visitors to touch. The Studio is on the ground floor level.

 

Restaurant

There is one café/restaurant in the visitor centre, with wonderful views out to the Garden and woodland beyond. It caters for most dietary requirements as indicated on the menu.

The tables are accessible for wheelchair users and mobility scooters and seating can be moved to accommodate our visitors' requirements.
There are accessible toilets on the same floor as the restaurant.
The restaurant can also be accessed by mobility scooters and wheelchairs from the Garden and from the entrance point.
Tables and furniture can be moved as required.
There are large print menus available and our staff are happy to read out the menu

Please note that the visitor centre and restaurant remain open to visitors if the Garden closes because of severe weather.

Shop

Shop

There is a shop in the visitor centre which is easily accessed directly from the entrance foyer, and offers a wide range of quality gifts, souvenirs, books and plants.

Features:

Step free access and spacious placement of shop fixtures to allow ease of movement for wheelchairs and motorised scooters.
The outdoor plant area is accessed through automatic doors to the rear of the Visitor Centre.
The shop is evenly and well lit.
There is a hearing loop at the till point, a magnifying glass, pen and paper.
Shop staff are always on hand to offer assistance.
The external Plant Sales area to the rear of the Visitor Centre has wide gravel paths.

Hearing Loops

A permanent Induction Loop is fitted at the reception information desk. Please ask for assistance if you require it.

Mobile Reception and Wifi

Visitors with medical conditions should be aware that mobile signal is extremely limited at Dawyck but there is some signal in the Garden itself. Wifi is available, the password is made public on a signage at reception within the café seated area.

If you require assistance, please ask at the reception.

Accessible Toilet

There is an accessible toilet in the visitor centre, accessed in the restaurant area. The nearest Changing Places WC is in Lanark. For further details, please visit www.changing-places.org.

Assistance Animals

Assistance animals that are highly trained are welcome at the Garden. For more information, please read our Assistance Animal Policy for Visitors.

Bowls of water are available on request in the restaurant.

A final word about the weather

Please note that in severe weather conditions the Garden closes for safety reasons. You are welcome to call us to check that the Garden is open on 01721 760254. Visitors are recommended to take extra care outside when exposed to weather conditions such as wind and rain.