Sustainability at the Gardens
The Royal Botanic Garden Edinburgh considers the environment at the heart of our activities in the world of plants. We aim to minimise our impacts on the environment while we work.
We measure our impacts and submit our carbon footprint to the Scottish Government every year as part of our accounting procedures. Our main impacts are:

Waste - Bins for recycling waste are available in all our gardens for visitors and staff - check our approach to plastics.  Food waste is collected and sent to an anaerobic digestion plant in Scotland.
Energy - Our biggest impacts are the energy, as gas and oil, required to heat our glasshouses and main office buildings. We have a long term plan to replace the old heating system and renovate the glasshouses so that less energy is required to maintain the temperature which the plants need to grow well.
Travel - a lot of our crucial work documenting biodiversity and collaborating with other institutions requires travel to the rest of Europe and beyond and so long haul flights are a part of our carbon footprint. However, we have a 'no domestic flights policy' by which staff travel by bus and train where feasible within the UK and often to Europe as well.

In recent years we have installed renewable energy sources and energy saving features in new buildings and renovations wherever possible.

Dawyck is the first carbon neutral botanic garden in the UK. See How Dawyck's hydro-electric system works

Dawyck Hydro-power turbine

Logan Botanic Garden is one of the first gardens in Scotland to install an Electric Vehicle Charging Point. The Garden received an Energy Saving Trust grant and now has the charging point installed in the car park. The charger is free to use.

Useful links
Examples of some of the new and energy saving features we have installed
Buildings
Dawyck Visitor Centre

- Opened in 2008, an information centre, shop and café built with sustainability principles at the heart of the design, heated by a biomass boiler and with a green living roof to provide additional habitat, insulation and rainwater absorption.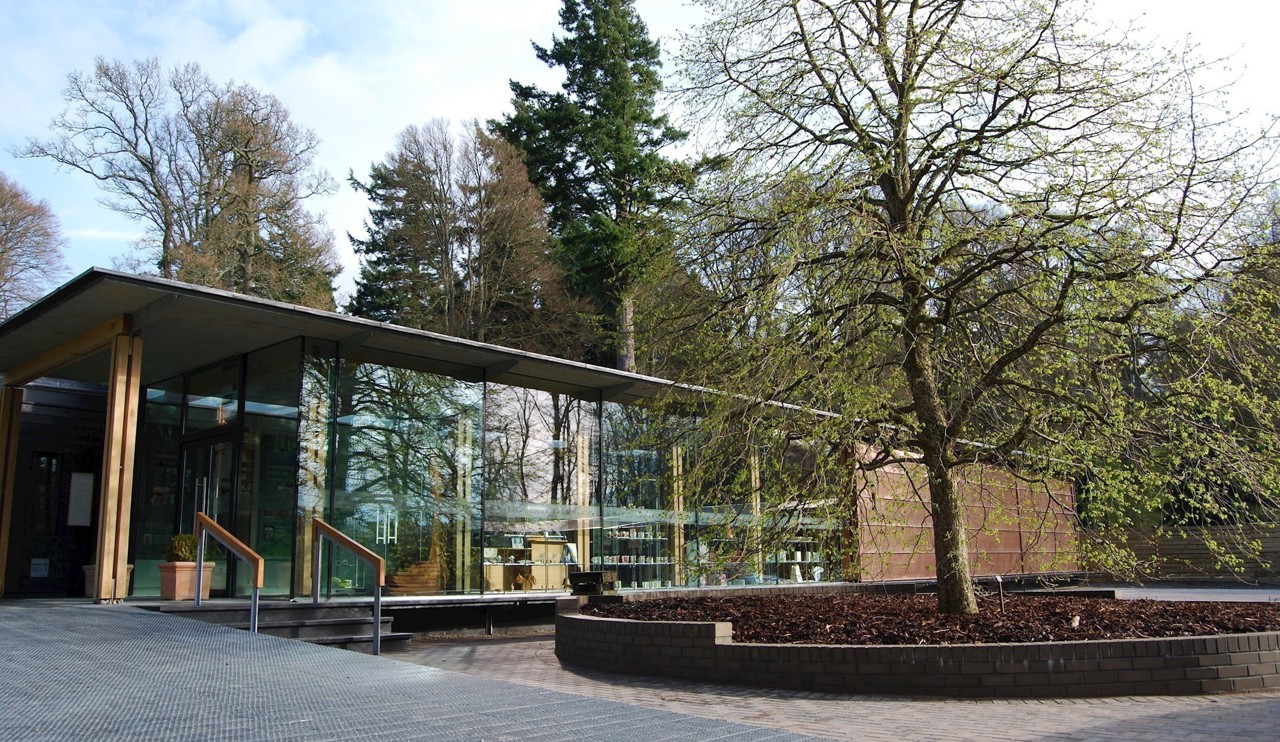 Logan Cottage

- Solar photovoltaic panels are installed on one of the cottages at Logan Botanic Garden. They generated approximately 4,000kWh of energy in 2016 which feeds in to the national grid.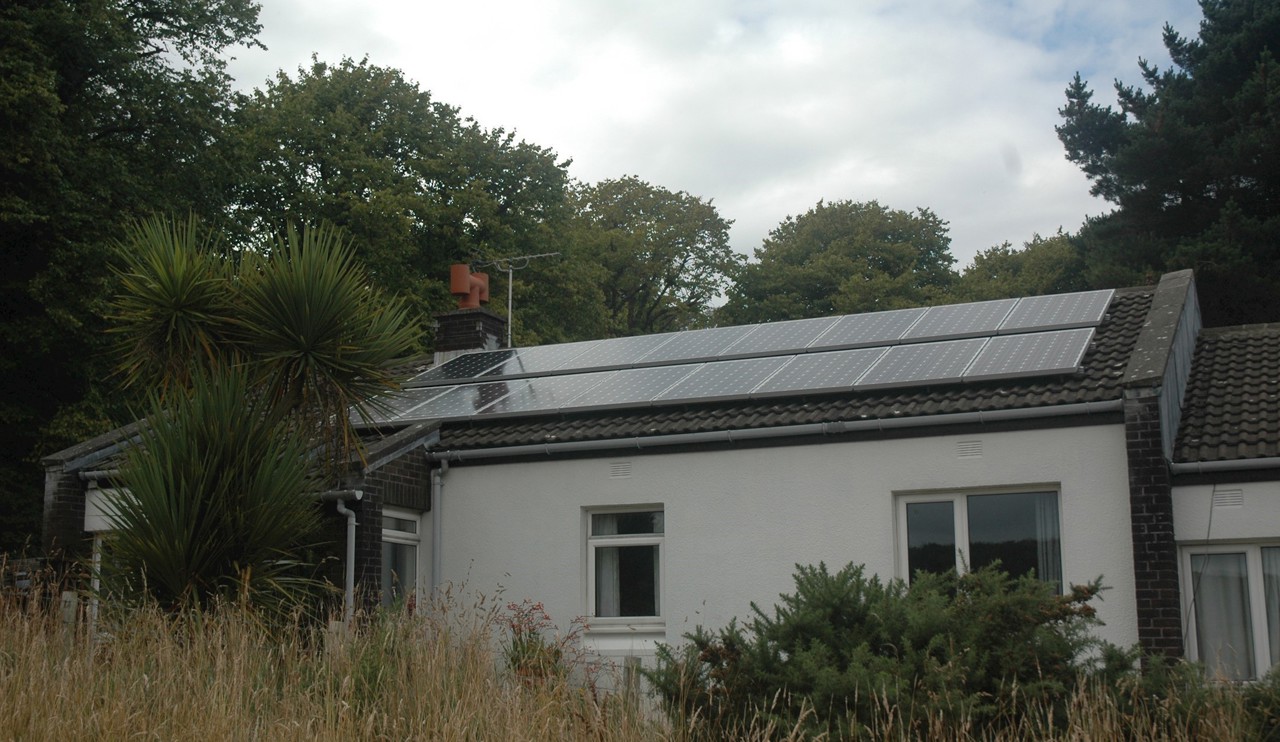 Edinburgh Botanic Cottage

- A centre for learning and community engagement originally built in 1766 and reconstructed in the Edinburgh Garden with traditional building techniques using the original stone, recycled wood floors, and solar PVs to provide light and heating.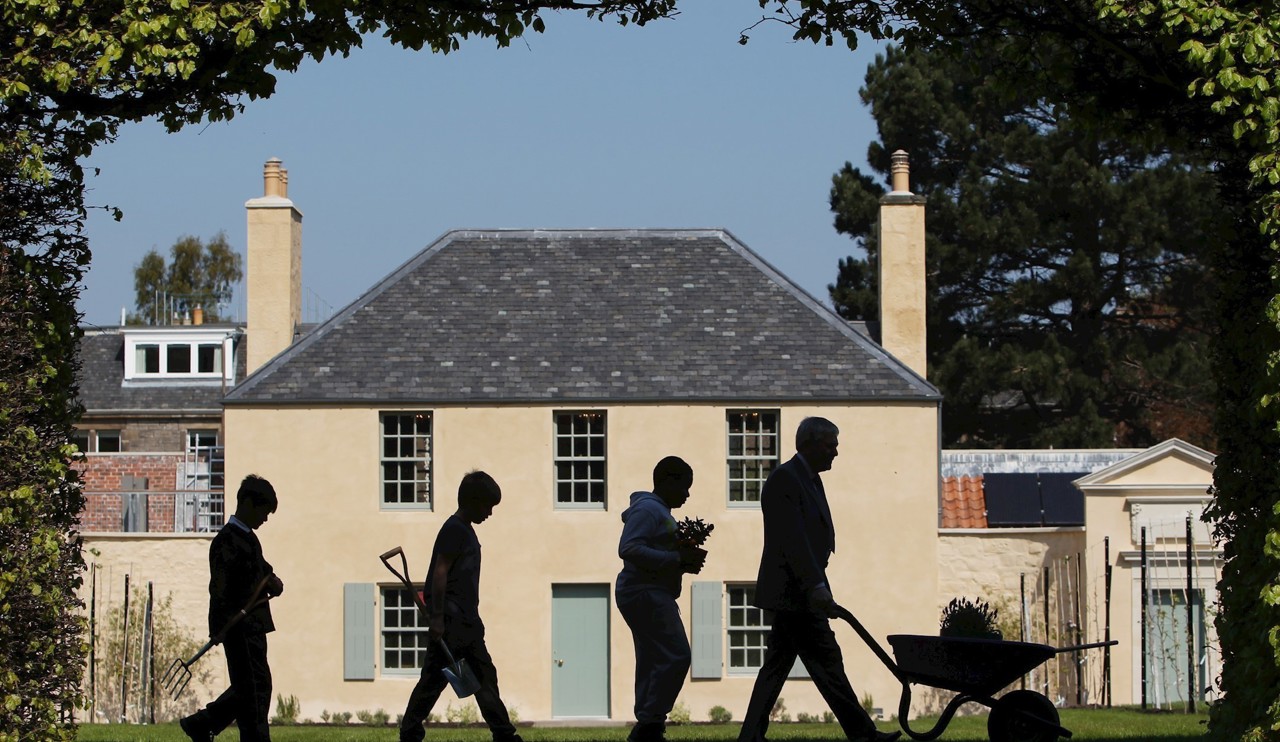 Dawyck's Hydro
Dawyck House was one of the first houses in Scotland to have its own electricity supply and now the hydro-electric scheme that once powered the stately home has been brought back into service. The Hydro power scheme was officially launched on the 19th May 2014 making Dawyck the first carbon neutral botanic garden in the UK. Sufficient electricity to power 12 average-sized Scottish family homes for one year has been delivered to the national grid by this scheme.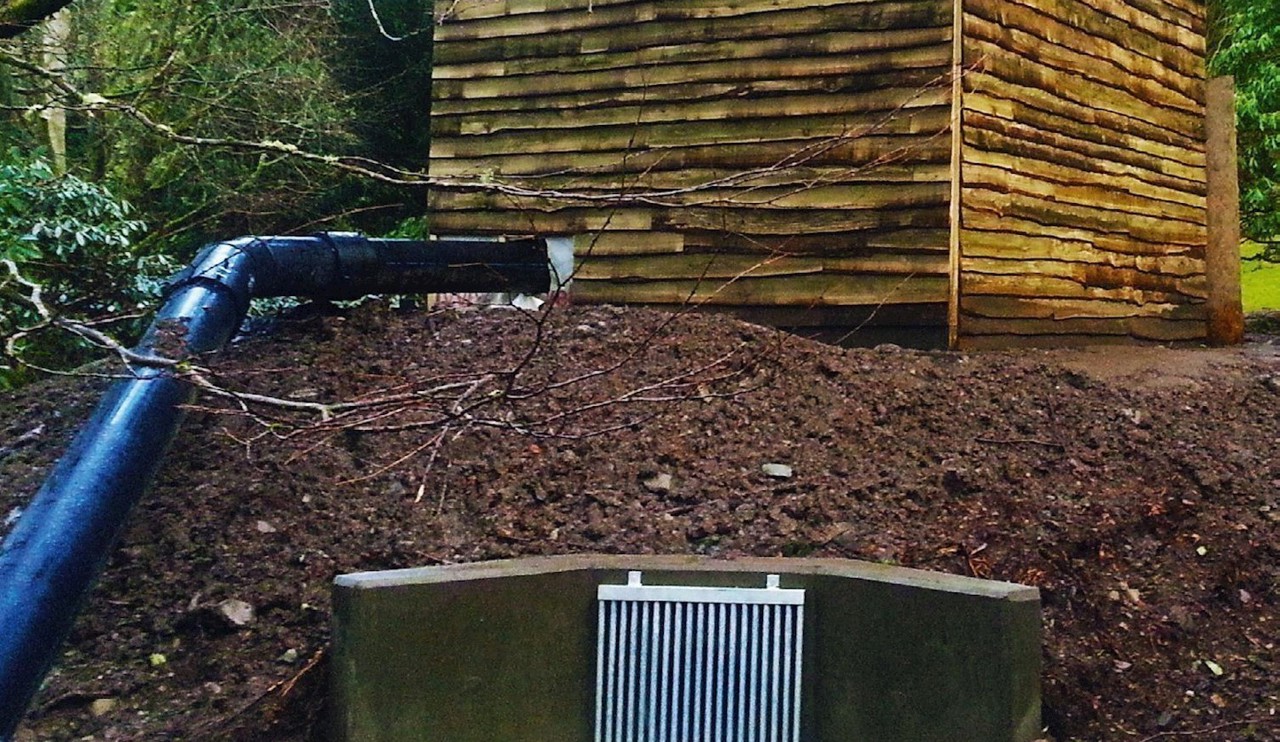 Dawyck Turbine Hut
Glasshouses
Logan Conservatory

- A new conservatory was opened at Logan Botanic Garden in 2014 to display southern hemisphere frost- tender plants. The conservatory is powered solely by Air Source heat pumps and solar power panels. In addition to helping reduce our CO2 emissions, they ensure that maintaining a frost-free environment is cost-free because the heat provided is adequate for the South African plants growing in the Conservatory without the need for additional gas heating.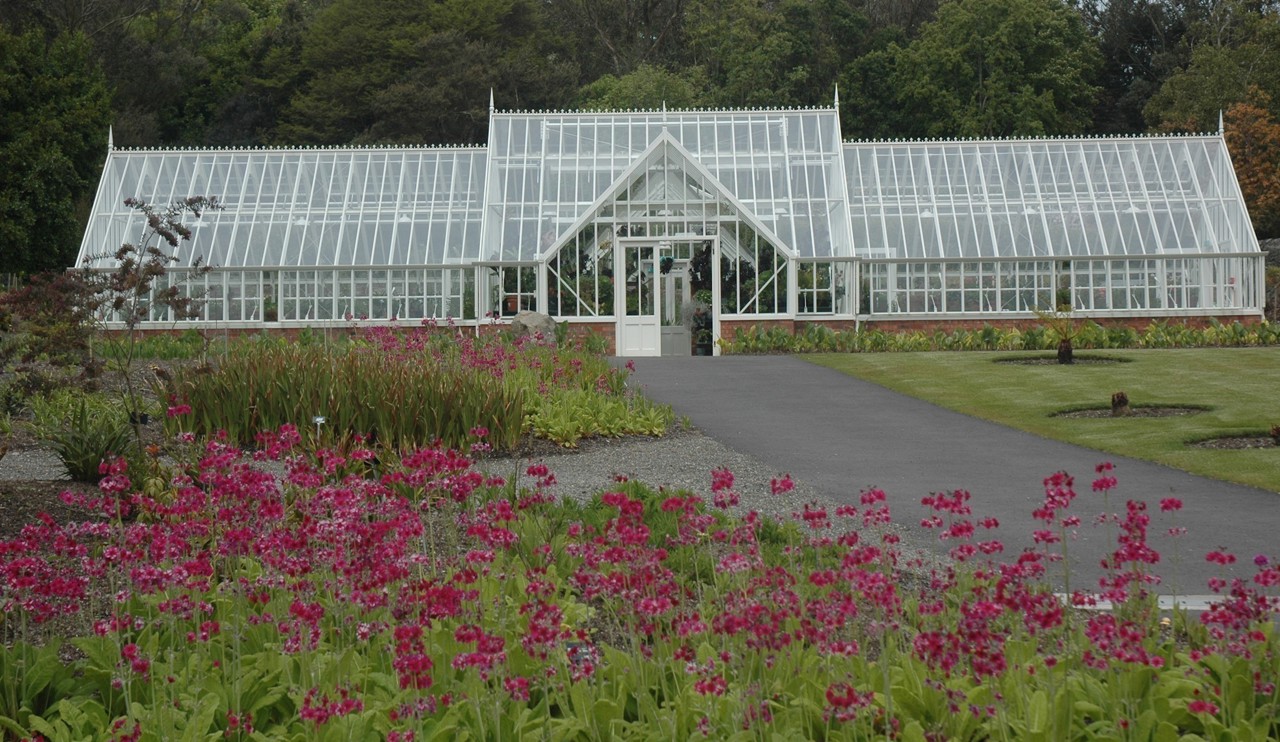 Alpine House

- The Alpine Display house, opened in 2016, is constructed with a rainwater catchment tank. Rainwater collected is used to water the plants in the Alpine collections reducing the requirement for processed mains water.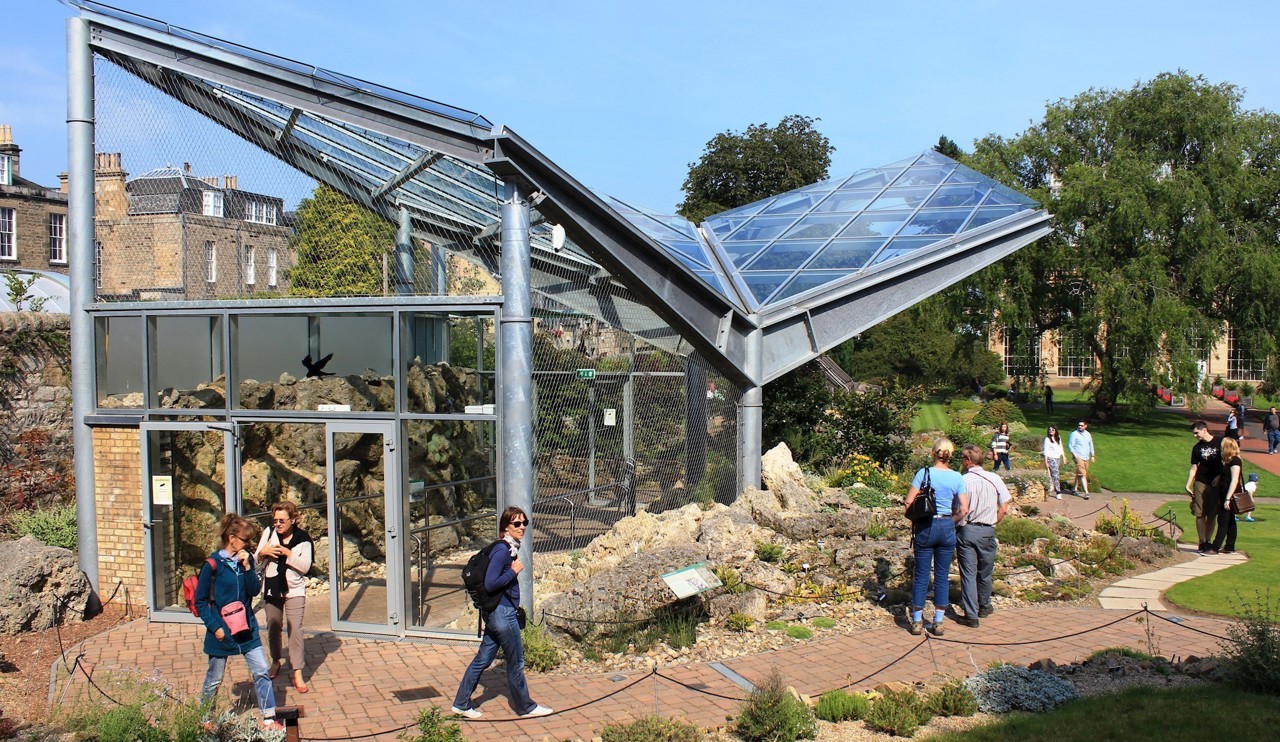 Nursery glasshouse

- This glasshouse opened for use in 2017 and is used to grow plants from seed which are eventually planted out in the gardens and used for our research projects. It has a rainwater catchment tank and solar pvs installed.