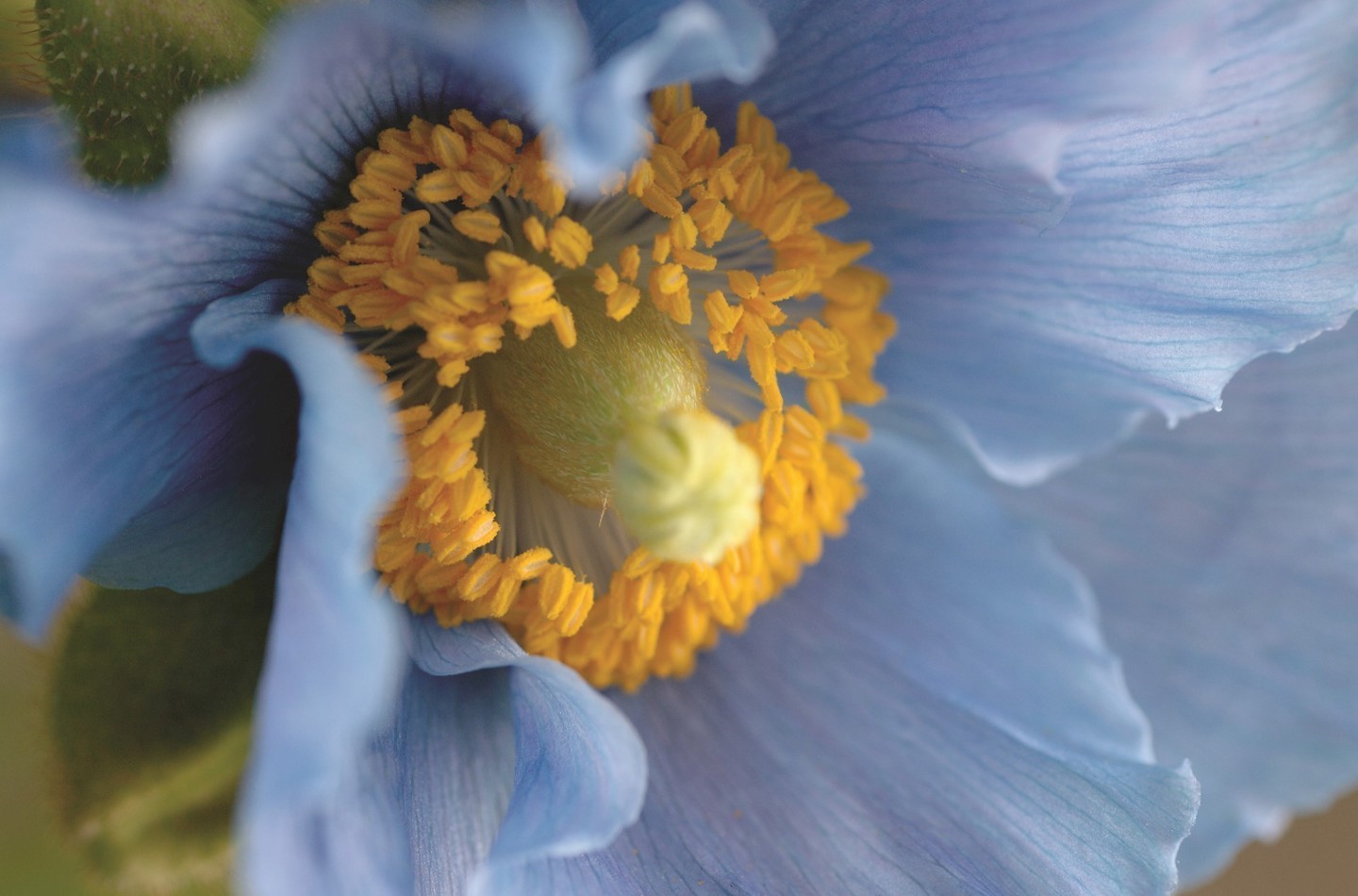 Memories of working in the Nursery
By Bill Tait, Former Staff Member (at RBGE 1965 - 1998)
A vacancy arose in the autumn for a Foreman Botanical at the Royal Botanic Garden and I applied.

I had recently passed my National Diploma in Horticulture and had married. Better pay was sought and I applied. "What supervisory experience do you have?" I was asked by the illustrious Regius Keeper and Curator at the time – Messrs Fletcher and Kemp. "None whatsoever, but one has to start at some point." I was taken on and given the job of looking after the Nursery and the work which went on there.

There was no induction those days and I was taken over by Brian Halliwell to be shown what he had been doing the previous week. Staff consisted of three probationers, later called horticultural students and a gardener, the (in)famous Jackie Stewart. The first task was to double dig by hand, the square of land partly bounded by the Episcopal church at Goldenacre. One extremely tall student suddenly thrust his spade into the ground and walked off without saying where he was going. I challenged him on his return and asked him to inform me of such actions. Later when I was working in the trench, he came up, his hand in the air, "Mr Tait, can I go to the toilet?".

Jackie was one of those unique characters who pretended that there was a fictitious "Botanics choir" who went touring. He had a good singing voice despite his love of smoking Woodbine cigarettes. He would accept one when offered but would complain that he was down to his last one in a tatty packet and never reciprocated. There are many other stories which could be told of him but the saddest was the day of his funeral. The cortege arrived at the crematorium and the audience were asked to be upstanding and then told that there would be just ten minutes of silence. Not a word was spoken in Jackie's memory when there were three Assistant curators in the congregation.

The Nursery at that time still had the original beech hedges from when it was a privately owned site. There were students' vegetable plots and a small orchard as fruit and vegetables growing were included in the curriculum. From these plots on a Friday afternoon, produce was harvested into cardboard boxes and taken over to the garden for the senior curatorial staff. Nearby was a strip used by the Herbaceous and Alpine Department where spare plants were grown. In other 'breaks' were trees and shrubs, some of which would be taken to the only additional outstation of Benmore.

Compost was made from herbaceous material close by the west boundary wall until a start was made to lay concrete in the centre of the nursery. Until then, that area had been used for bonfires where loads of damaged material from the 1968 January storm had caused a lot of damage in the garden. This included 'Sutherland's yew', a mature tree transported from the Haddington Place garden and was blown out of the soil. Most bonfires were lit when Kemp was away from the garden and he missed the telephone calls of complaint from neighbours.

There were no afternoon tea breaks but an unofficial 'tea swindle' was organised. A large orange painted wood chipper provided a suitable screen for a kettle to be boiled behind it and provided a much needed warm drink on cold winters days. One day when Kemp was walking to the nursery, a Cairn terrier owned by a neighbour ran over the road and bit him on the leg. He hobbled into the nursery and was persuaded to go to an Accident and Emergency clinic to have an anti-tetanus injection. A few days later when I saw him again and asked how his leg was, he said that it was much better and that b...... dog even cleaned its teeth on his trouser leg!

Plans had been drawn up for a replacement Front Range of display glasshouse units. Trials were carried out in the Nursery where three pairs of tetrahedrons supporting a section of the proposed glazing were monitored. On windy days, this looked decidedly rocky but in the event when the Front Range was constructed, very few panes of glass were blown out in the great storm. It was shortly before this when I was transferred to look after the Tropical Propagating section.