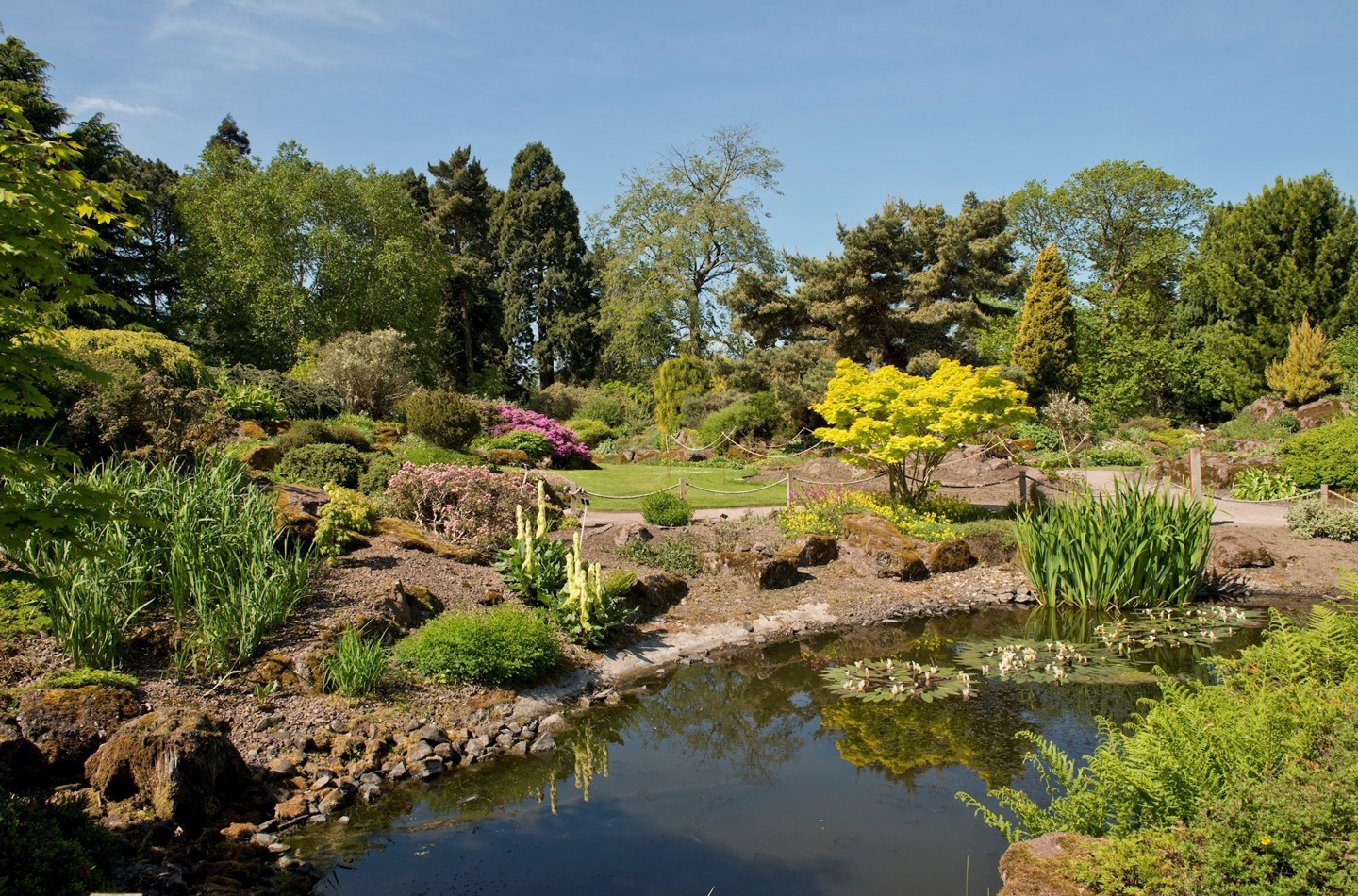 During your visit
Information to help you plan your trip

 
Garden regulations

Everyone is welcome at the Royal Botanic Garden Edinburgh. We are committed to becoming a truly inclusive place for all those who visit, work, study and volunteer at the Garden.

As a precious museum of living plants, the Garden's Visitor Welcome team has a duty to protect the Collection.  Therefore, please note our regulations:

Assistance animals that are highly trained are welcome at the Garden. However all other pet animals will not be able to access the grounds
Children under the age of 14 must be accompanied by an adult
We do not allow bicycles, scooters, frisbee, kites, footballs, mechanically-operated toys and models or drone cameras into the Garden 
No jogging or running is permitted inside the grounds
Please do not have picnics or sit in the Rock Garden

Also as part of our official Scottish Parliament Rules and Regulations, visitors are not permitted to:

pick, cut or destroy any flower or part tree, shrub or plant
bring into any part of the Garden any flowers or plant life
bring any package or other article or container after being requested by the Visitor Welcome Team not to do
climb any tree, railing, fence or structure
enter any part of the Garden after having been requested by the Visitor Welcome Team not to do so or in contravention of any notice or sign displayed at any part of the grounds or remain in any part of the Garden after having been requested by the Visitor Welcome Team to leave it
behave or be clothed, whilst in any part of the Garden, in a manner reasonably likely to offend against public decency
fish, bathe, swim, boat or skate in any part of the Garden
collect or solicit money in the Garden

Acts for which written permission is required:

Undertake any trade or business in the Garden
Sell or distribute anything or offer anything for sale or hire
Exhibit or affix any notice, advertisement or other written or pictorial matter or give any display, performance or representation
Play or cause to be played any musical instrument in any part of the Garden
Make or give any public speech or address
Take, in any part of the Garden, photographs for commercial purposes
Play any game or engage in any form of sport of physical exercise in the Garden
Light a fire or discharge any firearm, firework or other weapon or missile

 

Photography

You can take photographs and videos in the Garden for personal use; if you are using a tripod, please ask for a photography permit on arrival at either the East Gate or John Hope Gateway.

The Royal Botanic Garden Edinburgh can be used as a location for wedding photography and non-commercial photoshoots, a member of staff will act as a steward for all photography sessions of this type. Please note that there is also a fee charged for this service.

In order to ensure that we can accommodate your request, please contact us two weeks in advance of the date of your visit.

Facilities

Lost Property

If you have lost any item

Lockers

Lockers are available for hire at both the East and West entrances of the Garden.  The cost is £1 (non-refundable). The internal size of the lockers is as follows:

West Gate – H85cm, W40cm, D40cm

East Gate – H85cm, W35cm, D40cm

Lockers are only available during Garden opening hours and no items can be stored overnight.

Accessible facilities

For information about facilities for disabled visitors please see the Accessibility at the Garden page.

If you need assistance during your visit, please speak to a our Visitor Welcome team.