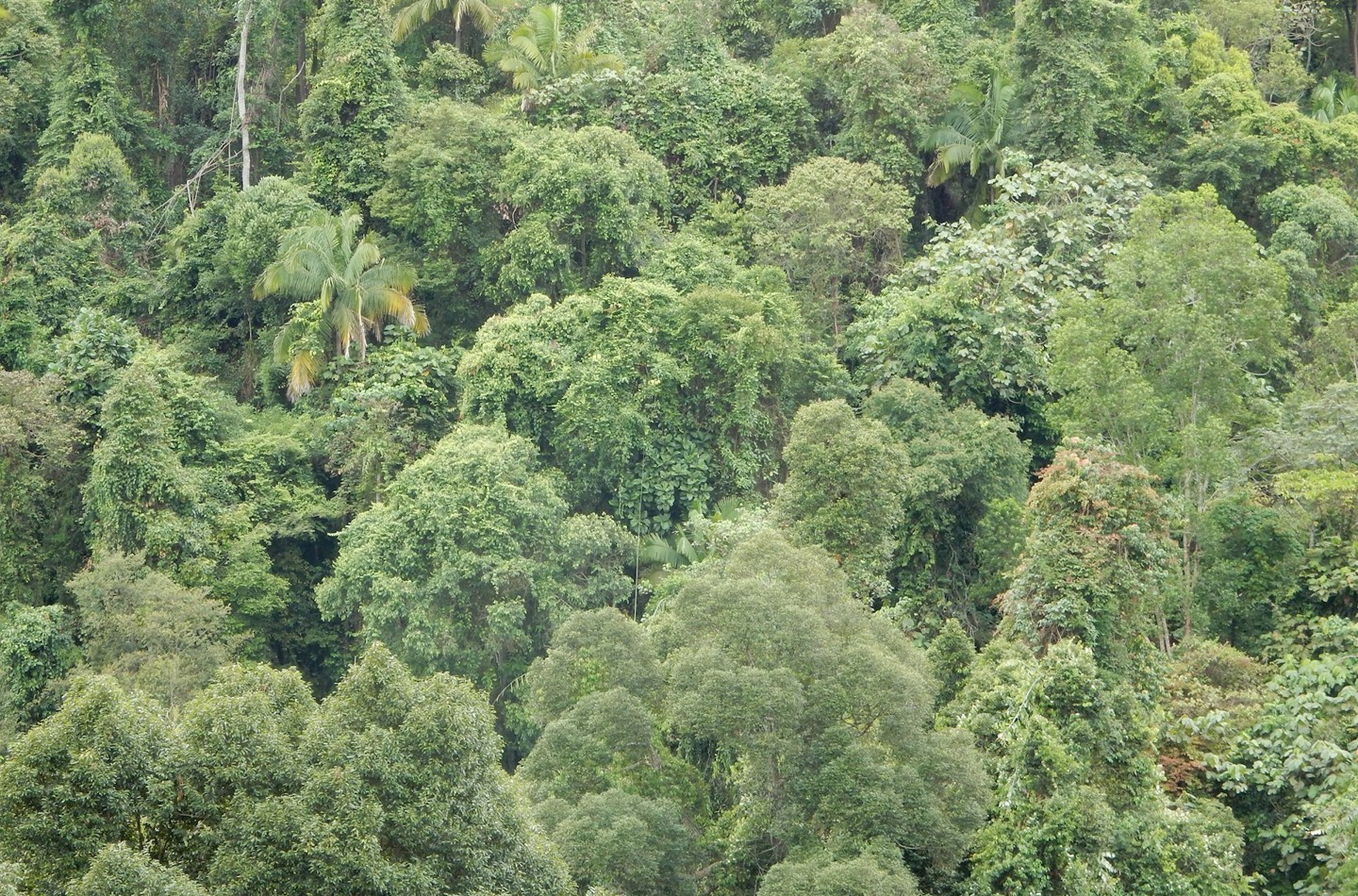 Dr Tiina Sarkinen, South American Biodiversity Researcher

I am a permanent biodiversity researcher in the Tropical Diversity section interested in the evolution, ecology and distribution of tropical biomes, and the taxonomy and systematics of the plant family Solanaceae.

I am currently working on the taxonomy and systematics of the Black nightshade clade of Solanum (Solanum section Solanum and a set of other smaller sections), and a large scale next-generation phylogeny of Solanaceae. This work involves basic taxonomic research, phylogenetic work, description of new species, and upkeeping of the specimen database that feeds into the online resource for Solanaceae

My current work on biomes focuses on in Brazil's northeast in the Caatinga biogeographic region. The work is funded by NERC/Newton-FAPESP and is in collaboration with several partners. I lead the biodiversity modelling part of the project focused on delivering data-driven ecoregion maps for the area, and modelling species distribution under climate change scenarios.

Contact: t.sarkinen@rbge.org.uk
Further Information
Publications

Cardoso, D. *, T. Särkinen*, S. Alexander, A.M. Amorim, V. Bittrich, et al. (2017) Amazon plant diversity revealed by a taxonomically verified species list. Proceedings of the National Academy of Sciences 114: 10695-10700. * = authors contributed to this work equally

De-Silva, D.L., L.L. Mota, N. Chazot, R. Mallarino, K.L. Silva-Brandão, L.M. Gómez, A.V.L. Freitas, G. Lamas, M. Joron, J. Mallet, C.E. Giraldo, S. Uribe, T. Särkinen, S. Knapp, C.D. Jiggins, K.R. Willmott, M. Elias (2017) North Andean origin and diversification of the largest ithomiine butterfly genus. Scientific Reports 7: 45966.

Dupin, J., N.J. Matzke, T. Särkinen, S. Knapp, R.G. Olmstead, L. Bohs, S.D. Smith (2017) Bayesian estimation of the global biogeographical history of the Solanaceae. Journal of Biogeography 44 (4), 887-899.

Syfert, M.M., N.P. Castañeda-Álvarez, C.K. Khoury, T. Särkinen, C.C. Sosa, H.A. Achicanoy, V. Bernau, J.Prohens, M.-C. Daunay, S. Knapp (2016) Crop wild relatives of the brinjal eggplant (Solanum melongena): Poorly represented in genebanks and many species at risk of extinction. American journal of botany 103: 635-651.

Särkinen, T., G.E. Barboza, S. Knapp (2015) True Black nightshades: Phylogeny and delimitation of the Morelloid clade of Solanum. Taxon 64: 945-958.

Särkinen, T., M. Baden, P. Gonzáles, M. Cueva, L.L. Giacomin, D.M. Spooner, R. Simon, H. Juárez, P. Nina, J. Molina, S. Knapp (2015) Listado anotado de Solanum L.(Solanaceae) en el Perú. Revista peruana de biología 22: 3-62.

Särkinen, T., S. Knapp, M. Nee (2015) Two new non-spiny Solanum species from the Bolivian Andes (Morelloid Clade). PhytoKeys 47: 97-109. doi: 10.3897/phytokeys.47.4423

Särkinen, T., P. Gonzáles, S. Knapp (2013) Distribution models and species discovery: The story of a new Solanum species from the Peruvian Andes. PhytoKeys 31: 1-20.

Särkinen, T., L. Bohs, R. Olmstead, S. Knapp (2013) A phylogenetic framework for evolutionary study of the nightshades (Solanaceae): a dated 1000-tip tree. BMC Evolutionay Biology 13: 214.

Särkinen, T., M. George (2013) Predicting plastid marker variation: Can complete plastid genomes from closely related species help? PLoS ONE 8: e82266.

Särkinen, T., M. Staats, J. Richardson, R. Cowan, F. Bakker (2012) How to open the treasure chest? Optimising DNA extraction from herbarium specimens. PLoS ONE 7: e43808.

Särkinen, T., J.R.V. Iganci, R. Linares-Palomino, M.F. Simon, D.E. Prado (2011) Forgotten forests - Issues and prospects in biome mapping using Seasonally Dry Tropical Forests as a case study. BMC Ecology 11: 27.

Särkinen, T., M. Simon, M. Lavin, R.T. Pennington, C.E. Hughes (2011) Evolutionary islands in the Andes: Persistence and isolation explain high endemism in Andean dry tropical forests. Journal of Biogeography 39: 884-900.

Hoorn, C., F. Wesselingh, H. ter Steege, M. Bermudez, A. Mora, J. Sevink, I. Sanmartín, A. Sanchez-Meseguer, C.L. Anderson, J. Figueiredo, C. Jaramillo, D. Riff, F.R. Negri, H. Hooghiemstra, J. Lundberg, T. Stadler, T. Särkinen, A. Antonelli (2010) Amazonia through time: Andean uplift, climate change, landscape evolution, and biodiversity. Science 330: 927-931.

Pennington, R.T., M. Lavin, T. Särkinen, G.P. Lewis, B.B. Klitgaard, C.E. Hughes (2010) Contrasting plant diversification histories within the Andean biodiversity hotspot. Proceedings of the National Academy of Sciences, U.S.A. 107: 13783-13787.

Project Websites

Media Coverage

Awards

Stebbins Medal for outstanding publication in systematics and evolution 2016
Irene Manton Prize from the Linnean Society of London for best thesis in botany 2011.