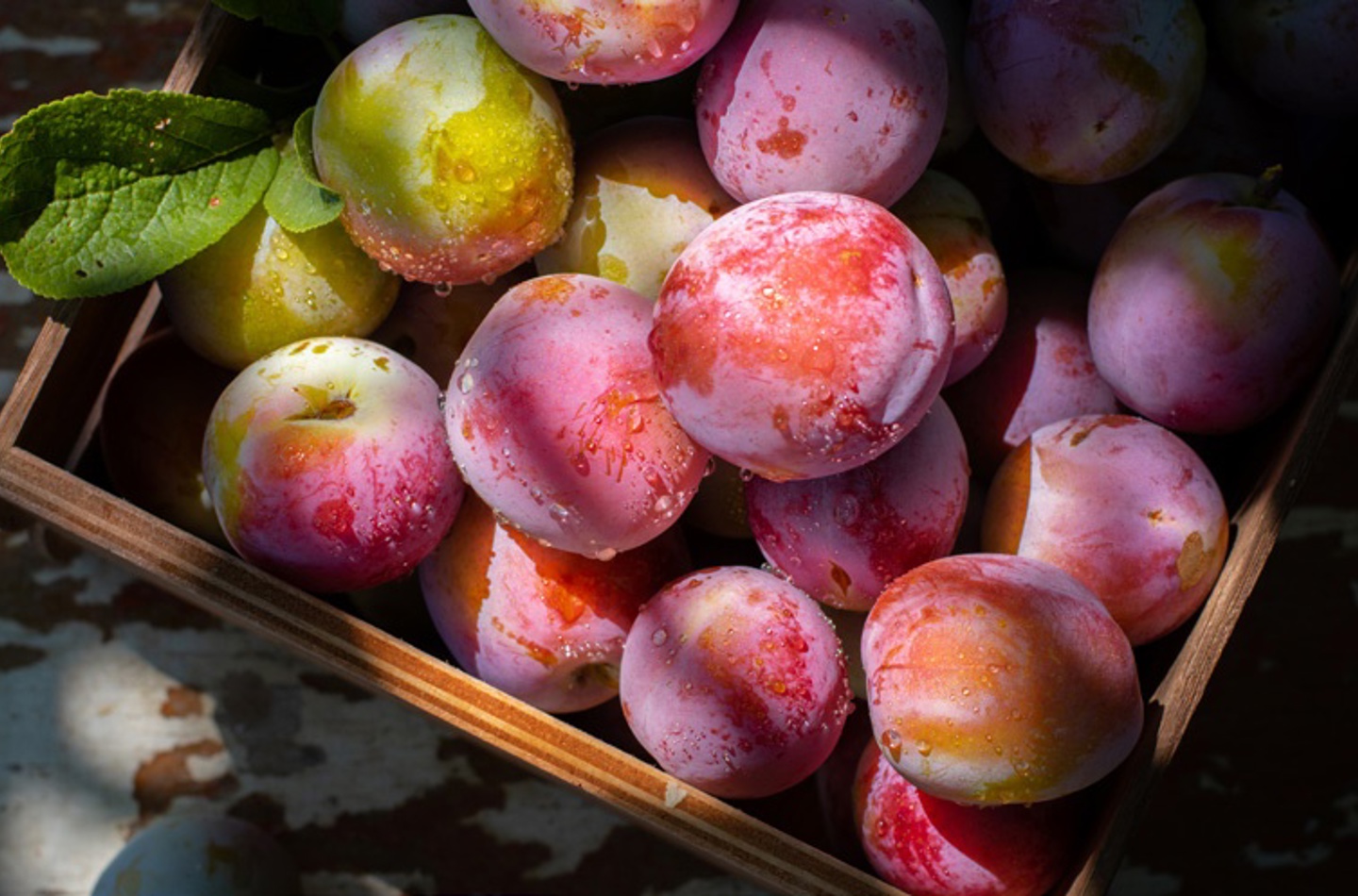 Spiced plum roulade with mascarpone cream
Serves 8


Ingredients
For the plum jam (make at least 24 hours in advance)

250g plums, pitted and diced
1 cinnamon stick
2 star anise
180g caster sugar
4g pectin

For the mascarpone cream

250g cold butter, cut into small cubes
500g icing sugar
100g mascarpone
1 tsp vanilla bean paste

For the roulade

2 eggs
60g caster sugar
60g self-raising flour

Method

1. First, make the plum jam. Add the plums, spices and sugar to a saucepan and stick on a low heat, stirring occasionally. Once the plums begin to break down, stir in the pectin, mix thoroughly, and leave to simmer until the temperature reaches 105°c. Remove from the heat, leave to cool, then store in the fridge for 24 hours before using.

2. Heat your oven to 180°c. Butter and line a 25 x 35cm Swiss roll tin with baking parchment. In a large bowl, whisk the eggs and sugar until light and fluffy. Gently fold in the flour, being careful not to overmix. Pour the mixture into your prepared tin and smooth out to the edges with a palette knife. Bake for 12-15 minutes, until light golden and springy to the touch.

3. Lay a sheet of baking parchment larger than your tin onto a work surface. Carefully remove the parchment from the base of your sponge, then use the sheet underneath to tightly roll. Leave to cool.

4. For the mascarpone cream, beat the butter, vanilla and icing sugar until light and fluffy. Scrape the sides of the bowl and add the mascarpone, beating for another couple of minutes until you have a pale, fluffy icing.

5. To assemble the roulade, unroll your sponge and carefully spread with the mascarpone cream, then a layer of plum jam on top. Roll the sponge back up and transfer to a serving platter. Dust with a little icing sugar and serve.