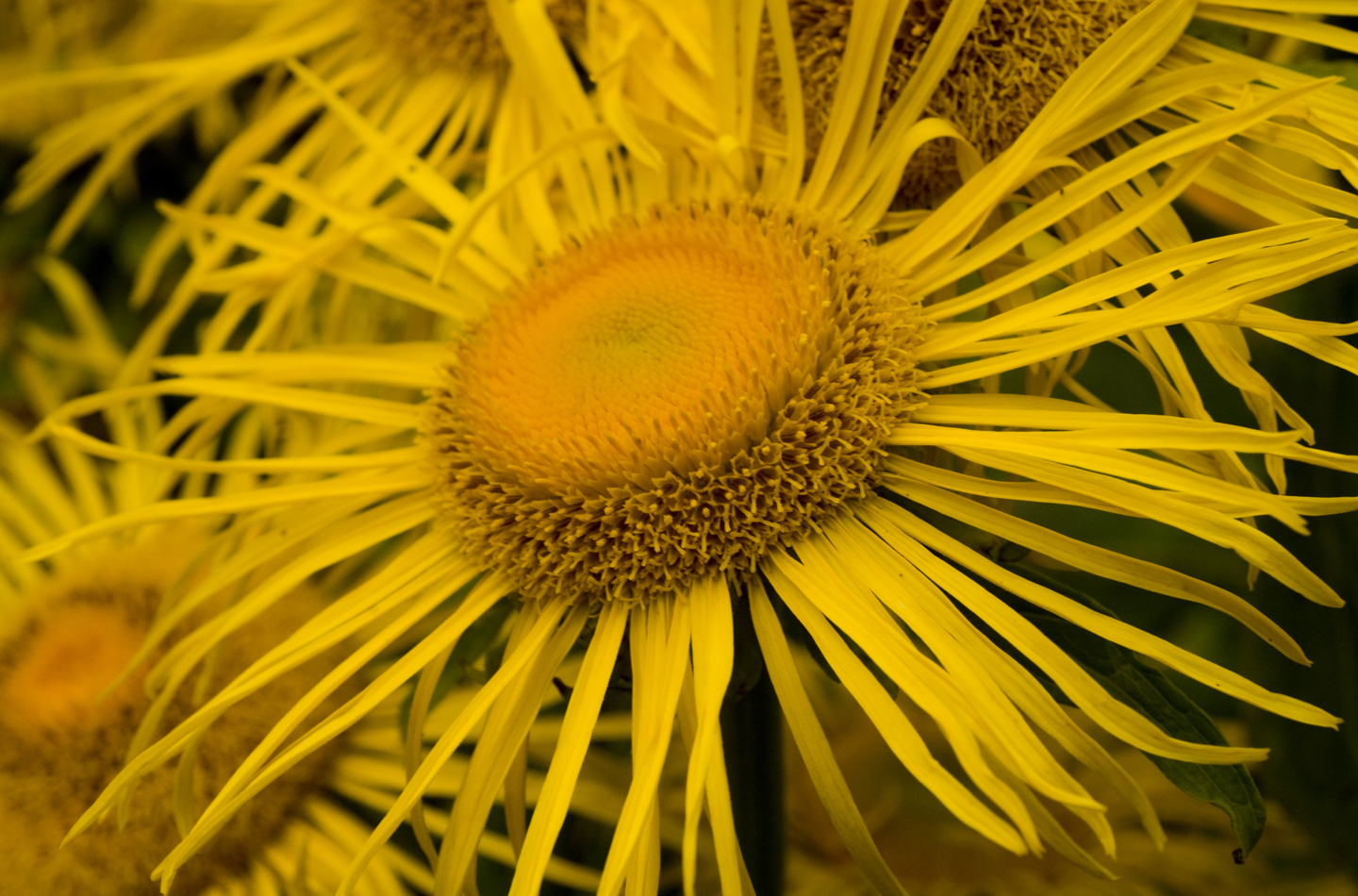 Botanics Foundation Privacy Policy
Botanics Foundation (the "Foundation", "we", "our", "us") is a charitable body registered in Scotland (registration SC027758) operated by its trustees.
At the Foundation, we, as the trustees, are committed to protecting and respecting your privacy. We, as the trustees of the Foundation are the "data controller" of the personal data that you provide to us. This means that we are responsible for deciding how we hold and use personal information about you. We are required under data protection legislation to notify you of the information contained in this privacy notice
Please read this Privacy Notice, together with any other privacy notice that we may provide to you, as it contains important information about how we collect, manage, use and protect your personal data. This Privacy Notice may also be used in conjunction with other privacy notices that we may provide you with in certain situations.
We may change this Privacy Notice from time to time. Please check this policy frequently to ensure you are aware of the most recent version and the date that it was last updated.
This policy was last updated in June 2020.
If you have any questions regarding this policy or about our privacy practices, please contact us on the below details:
The Trustees
Botanics Foundation
C/O Data Protection Officer
RBGE
20a Inverleith Row
Edinburgh
EH3 5LR
Privacy Notice
Data we collect from you

When you make a donation or pledge a legacy to the Foundation:

What data we collect from you

Why we collect your data

Legal Bases

We will collect your name, postal address, email address and phone number (if provided)

We are required to keep a record of your name and postal address should you complete our Gift Aid Declaration

 

This is a legal obligation; your information will be shared with HMRC for tax regulation purposes and may be shared with an auditor

 

To keep you up to date with our work, events, services, special offers and ways of supporting the Foundation

 

Where we communicate with you by phone or post, we may do so on the basis of legitimate interest

 

We will only send you these communications via email, text or automated calls if we have your consent

 

You will always have the ability to opt-out of such communications

 

 

If you donate to a specific project, we may contact you with an update on the project

 

On the basis of legitimate interest

Bank details

To allow us to process your Direct Debit donation

 

This is required for the purposes of performing our contract with you

 

If you book to attend an event organised by the Foundation:

What data we collect from you

Why we collect your data

Legal Bases

We will collect your name, postal address, email address and phone number (if provided)

To ensure that your name is included on the guest list and to inform you of any changes to the event

 

This is required for the contract (sale of the product or service)

 

To keep you up to date with our work, other events which might interest you, services, special offers and ways of supporting the Foundation

 

Where we communicate with you by phone or post, we may do so on the basis of legitimate interest.

 

We will only send you these communications via email, text or automated calls if we have your consent

 

You will always have the ability to opt-out of such communications

 

 

We might ask if you have any dietary or accessibility requirements

To ensure that we are meeting your needs and expectations

We will only record this information with your explicit consent and will delete this information immediately after the event

 

You may give us information directly by corresponding or speaking to us by phone, e-mail, letter, via our website or at an event.

We may also collect information about you when you visit our website. We may collect technical information about your equipment, browsing actions and patterns including the Internet protocol (IP) address used to connect your computer to the Internet, your browser type and version, time zone setting, browser plug-in types and versions, operating system and platform. This is done using cookies. Cookies are used to improve your experience while visiting our website. Where applicable this website uses a cookie control system allowing you on your first visit to the website to allow or disallow the use of cookies on your computer/device. This complies with legislation requirements for websites to obtain explicit consent from you before leaving behind or reading files such as cookies on your computer/device. Cookies are small files saved to the user's hard drive that track, save and store information about the user's interactions and usage of the website. This allows our website, through its server, to provide users with a tailored experience. If you wish to prevent the use and saving of cookies from our website on to your computer's hard drive you should take necessary steps within web browser's security settings to block all cookies from our website. Our website uses tracking software to monitor its visitors to better understand how you use it. This software is provided by Google Analytics which uses cookies to track visitor usage. The software will save a cookie to the user's hard drive in order to track and monitor engagement and usage of the Website, but will not store, save or collect personal information. You can read Google's privacy policy here for further information. If you would like further information about cookies and how they are used, you can visit http://www.allaboutcookies.org/.

We will generally collect information from you directly however we may also collect information about you indirectly:

via independent event organisers or fundraising sites (for example Just Giving) if you have indicated that you wish to support the Foundation and you have given your consent for information to be shared.
when you have given permission to other organisations to share your information, for example, the Royal Botanic Garden Edinburgh.
via one of our partnerships
when we deliver services as part of a contract.
information publicly available.

If you leave us a gift in your will

We will collect your name, postal address, email address and phone number from you if you tell us you have left a gift in your will, or are thinking of doing so; we will only process your information with your consent. We also collect data from executors, trustees, solicitors and other professions acting in the administration of a legacy. We process your information internally and will only use it for the purposes of legacy administration. We might ask if you would be happy for us to share the details of your gift externally for promotional purposes; we would only share this information with your consent.

Children and Young People

We will not process your personal details if you are under 13 years of age; unless we have the express permission from your parent or guardian to do so.

How we share your data

In some circumstances we will pass your personal data to third parties who process data on our behalf. Where we do this, a written contract will be put in place between the Foundation and the service provider to set out the purposes for which the information can be used and the security measures that must be in place. Recipients of personal data may include:

The Royal Botanic Garden Edinburgh in its provision of services to the Foundation and other service providers who provide the Foundation with services
Payment providers for the processing and collection of donations, including third party Direct Debit collection services
Providers of our software and platforms used to provide our services and bulk email communications
Mailing houses to send our publications and fundraising appeals
Volunteers who are working on behalf of the Foundation
External service providers to supply a new address, telephone or email address for individuals with whom we have lost contact, or verify existing contact information
If we run an event in partnership with other named organisations your details may need to be shared. We will be very clear what will happen to your data when you register
HMRC if required to give evidence for Gift Aid claims

We may buy anonymous external data (such as Experian's Mosaic consumer data) and combine it with your personal data to improve our services and activities for the Foundation and its supporters.

Legitimate interests

In certain circumstances, we will use legitimate interest as our legal basis for processing your data. The Foundation is a charity reliant upon fundraising and we will use information from publicly available resources to help us understand your philanthropic interests and ability to support the Foundation. Our legitimate interests do not override your statutory rights and processing your data in this way will always be subject to a balancing test to ensure that your rights are maintained. 

How we analyse your information

We undertake research on a small proportion of current and potential supporters to enable us to use our resources effectively and raise philanthropic gifts more efficiently and may contract a third party service provider to assist us with such research. When researching individuals, we will gather information from publicly available resources, such as the charity registers, Companies House and other information databases, newspaper articles, LinkedIn, Who's Who and specialist resources based on public information such as Factary Phi.

We will analyse geographic and demographic information to help us understand the likelihood of engagement with the Foundation, including financially through philanthropic donations, or for volunteering opportunities and other areas that support the Foundation's activities. We will use this data to build profiles on individuals who we believe may have an interest and the means, or the expertise, to become actively involved with the Foundation. If you do not wish your data to be processed in this way, please contact The Trustees, Botanics Foundation, C/O Royal Botanic Garden Edinburgh, 20a Inverleith Row, Edinburgh, EH3 5LR; botanicsfoundation@rbge.org.uk

Ethical fundraising

We carry out due diligence on current and potential donors to ensure that the sources and purposes of prospective donations and fundraising are ethically acceptable, and to protect the Foundation from financial and reputational harm. Due diligence research is carried out in accordance with our legal and regulatory obligations. We process information relating to criminal allegations, proceedings or convictions and do so in accordance with Schedule 1 Part 2 Paragraph 12 of the Data Protection Act 2018.

Data retention periods

In most cases, we will keep your current contact details and your initial and most recent Gift Aid declarations for a period of seven years after you last made a donation to us. This ensures that we keep the information we need for any financial audits (including Gift Aid audits) We will keep other records (member correspondence, event administration documents, financial records and information on member entry) only as long as necessary for the purpose it was collected. Therefore, some information may be kept for more or less time depending on how long it is reasonably required for

If you ask that we remove you from our records, or ask that we do not contact you in future, we will keep a skeleton record to ensure that we continue to respect your preferences and ensure we adhere to legal requirements.

Your rights

You have statutory rights relating to your own personal data:

Access – you have the right to know what data we hold relating to you and why, and to receive a copy of it;
Rectification – you have the right to have inaccurate information about you corrected;
Objection – you have the right to object to the BF using your information, and we would have to stop unless we have a sound overriding reason to continue. This right includes the right to object to our processing of your personal data for the purposes of direct marketing;
Erasure, restriction and portability – in specific circumstances, you have the right to have your personal data deleted, to put limits on what the BF will do with it or to receive a copy in machine-readable form to take to another organisation;
Automated decision-making including profiling – the BF does not use automated decision making. Profiling is used to identify new supporters and you have the right to tell us you do not want your data to be processed in this way.

If you wish to raise a complaint in relation to our processing of your personal data, you can contact the Trustees at Royal Botanic Garden Edinburgh, 20a Inverleith Row, Edinburgh, EH3 5LR;  (marking your query for the attention of The Data Protection Officer). You also have the right to lodge a complaint with the data protection regulator, the Information Commissioner's Office, if you have concerns about how we use your personal information. You can contact the Information Commissioner's Office

How to opt out of processing

Read more about your rights under the GDPR.

To exercise any of these rights or for more information, contact the Trustees, Botanics Foundation, C/O Royal Botanic Garden Edinburgh, 20a Inverleith Row, Edinburgh, EH3 5LR.

Email:  botanicsfoundation@rbge.org.uk