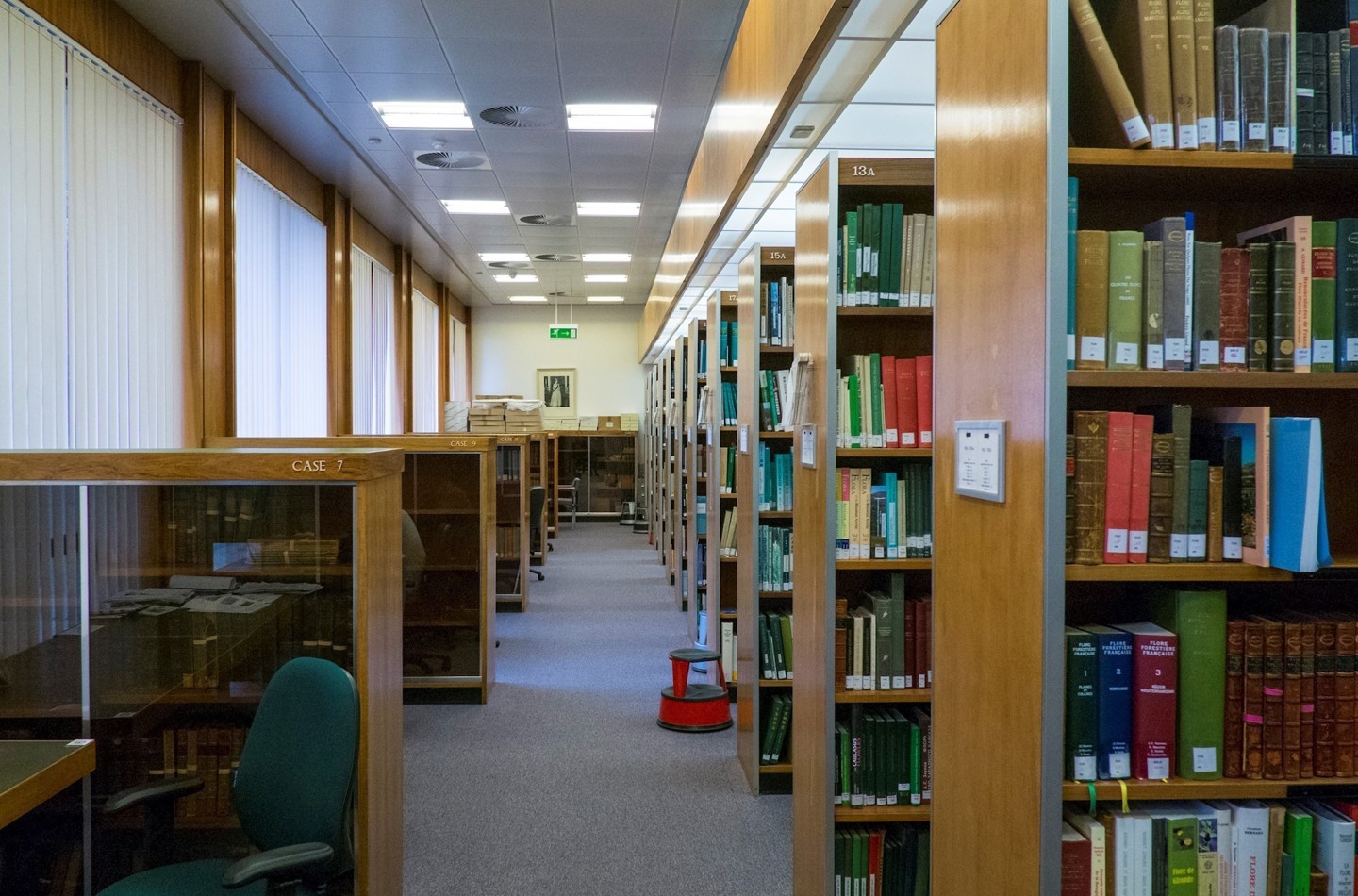 Facilities and Services
The Library offers a number of facilities and services:


Services
Copying / Scanning - a high resolution Zeutschel Zeta scanner is available for use by visitors but you are requested to ask permission from Library Staff before scanning items from the collection.

Scans can be saved to USB free of charge; printed copies will be charged for. USB sticks can be purchased in the Library.

Please note that all scans will include an RBGE watermark by default.

 

Enquiries - the RBGE Library and Archives are open to the general public on a reference-only basis and information on planning your visit, including our opening hours and how to get here is available on this site.

If you are unable to visit the Library and Archives in person then you can submit enquiries via telephone (0131 248 2853/2854), email and via the Contact Us form below. We aim to respond to all enquiries within 5 working days.

The Library and Archives staff will be happy to help you to find relevant items in the collections and within the general botanical literature. However, please note that we are unable to carry out in-depth research on your behalf and we reserve the right to charge a fee for commercial enquiries (e.g. image research) and / or enquiries from individuals that take a significant amount of staff time to answer.

 

Image © Nevit Dilmen, CC BY-SA 3.0 <https://creativecommons.org/licenses/by-sa/3.0>, via Wikimedia Commons

 

Exhibitions - items from the Library and Archive collections can be made available on loan to external exhibitions.

Please contact the Head of Library Services in order to discuss your request.

 

Tours and Talks - the Library and Archives Staff are happy to provide tours of the Library for visiting groups (maximum of 20 per group). Please contact us (using the form below) with suggested dates and any specific requirements regarding the content for the tour.

The Staff are also happy to offer talks on subjects relating to our collections for external audiences.

Please contact the Head of Library Services in the first instance in order to discuss your request.

Wi-Fi is freely available within the Library Reading Room.

 

Contact the Library and Archives

To book a visit or if you have any queries relating to the Library or Archives please get in touch using this form

Contact Us