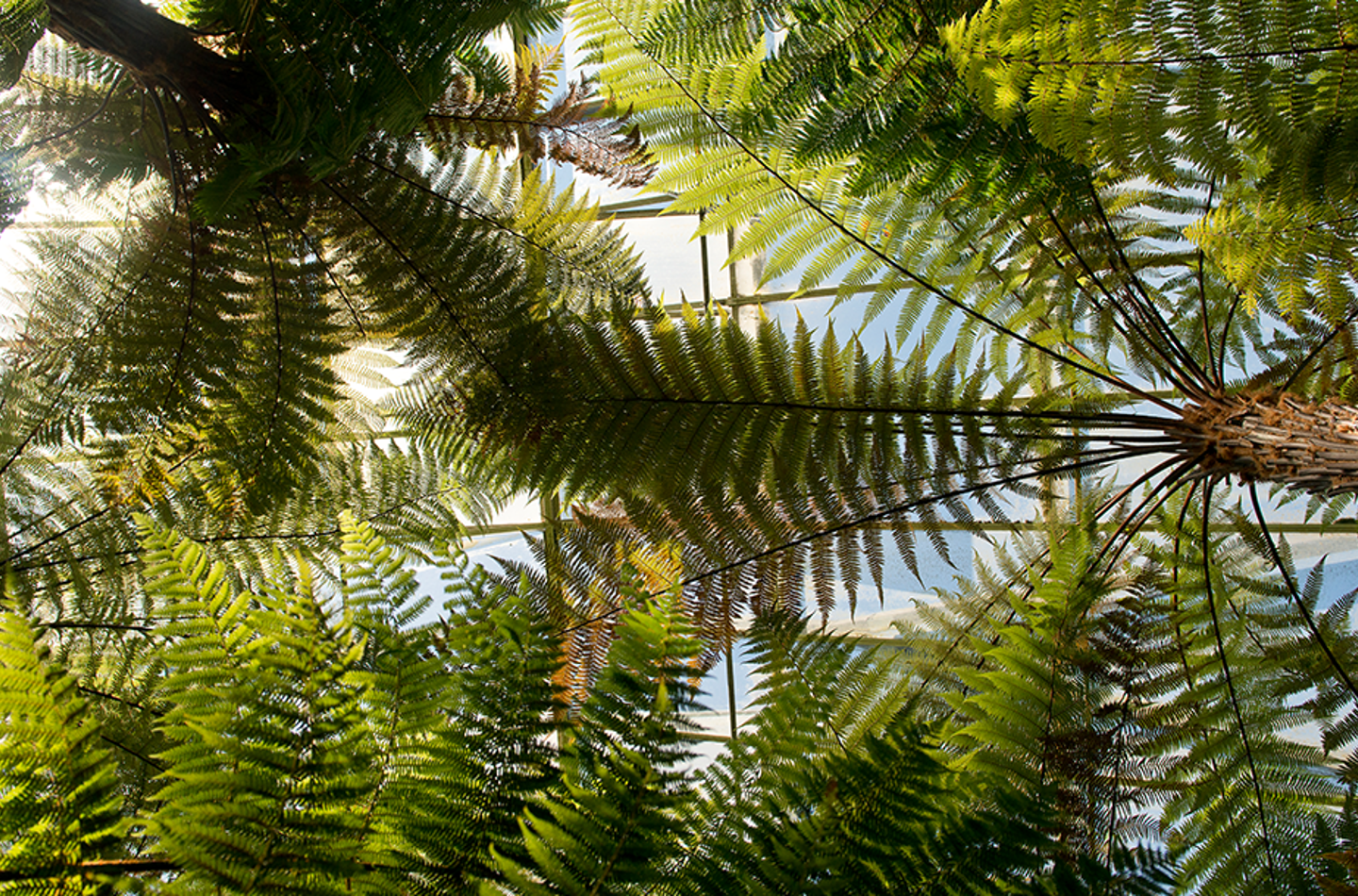 Generating heat and power

Our new energy centre will combine ground source heat pumps and high-efficiency boilers to capture and use the heat produced during electricity generation, significantly reducing the Garden's carbon emissions.

Replacing the current inefficient power systems, the energy centre will provide heat and power to the Garden's public and research Glasshouses as well as RBGE's Nursery site.

Once the Edinburgh Biomes project is complete, the energy centre will reduce RBGE's carbon emissions from the north-east corner of the Edinburgh Garden by 27 per cent and overall emissions by 17 per cent.

Watch the short film below to learn more.
Generating heat and power
Read video transcript

Video Transcript

| Time | Description |
| --- | --- |
| | [Erin Miller] The Energy Centre's a key part of Biomes because it will provide heating to the living collection based within our existing Glasshouses. |
| | The current boilers are very old, very inefficient and are starting to break down. So it's really important that we build a new Energy Centre that provides a more reliable source of heat for the Glasshouses, and also it runs more efficiently and reduces our operational costs as well. |
| | We'll be using a combination of ground source heat pumps, which are a renewable heat source that extracts heat from the ground. We'll be using a combined heat and power plant which captures heat produced as a by-product of electricity generation. And in addition to that we'll be running some modern efficient gas boilers which will provide the heat necessary to keep the Glasshouses to temperature. |
| | The Glasshouses account for the vast majority of our emissions, so by addressing the heat requirements of the Glasshouses and the existing buildings, it's going to have the largest single impact of any project that we have in terms of reducing our emissions. |
| | [Marc McCluskey] One of the main benefits for the Botanics is the safeguarding of the Living Collection and that was always our initial brief: how do we safeguard the Living Collection for the next 20, 30, 40, 50 years? |
| | But tied into that was also looking at how we can do this in a sustainable manner. |
| | So the solution that we've come up with, and what we've been working through over the last six or seven years, has allowed us to reduce carbon impact on the environment by about 250 tonnes on day of opening per annum, and by the time that the Biomes Project is complete over 500 tonnes per annum of carbon saved. |
| | There is a general understanding from people that energy, sustainability, carbon reduction is important and it needs to be addressed. And I think projects like the Biomes Project can help to inspire people to understand the options that are available to reduce energy use, to reduce carbon and to then possibly take something from that, and take that back to the domestic level, and hopefully ensure that they can bring that to their own home. |
| | [Erin Miller] As a research institute and an educational facility, plants are at the heart of all we do. We have to address both the climate emergency and biodiversity crisis in tandem. Climate change is very real and very present and it's up to us to do our best to mitigate where we can and to embed sustainability in all of our working practices. |

Watch more from the Edinburgh Biomes