History of the Glasshouses
Covering two levels, 10 zones and range from the iconic Victorian Palm Houses of 1834 & 1858, through the 6 zones of the initiative 1967 Front Range and ending with the two utilitarian clear-span glasshouses from 1978 that focus on our SE Asian research.
Our oldest glasshouse is the Tropical Palm House and was built & designed by an unknown architect in 1834 and was the tallest in the UK till the Great Conservatory at Chatsworth was built in 1840.
The Temperate Palm House was built in 1858 by Robert Matheson with a grant from the UK Parliament and cost a total of £6,500. It measures 15.24 m (50ft) to the top of the stonework - sandstone from a quarry at Bishopbriggs near Glasgow, with each glass dome 3.35 m (11ft) giving a total height of 21.95 m (72ft).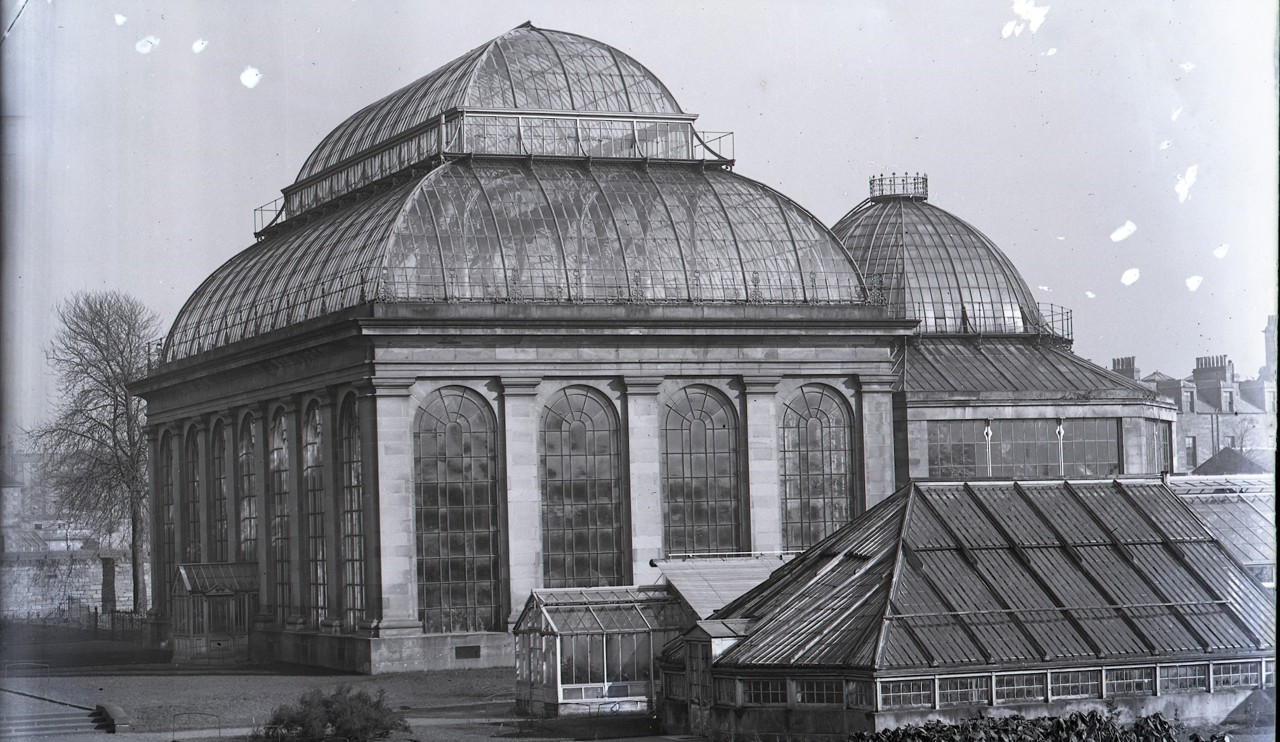 The Victorian Palm House c. 1858
The radical design of the 1967 glasshouses was hailed as the most innovative since Paxton's Great Conservatory at Chatsworth, built in the 1830s. All the supporting structure is on the outside, so the internal area can be used to full effect. It was designed by Allan Pendreigh who was responsible for the actual design as architect with the Department of the Environment along with George Pearce and John Johnson. The Main Contractor was Alexander Hall & Son (Builders) Edinburgh Ltd.. The main range is 128 m (420 ft) long and 18.25 m (60 ft) wide and cost £263,000.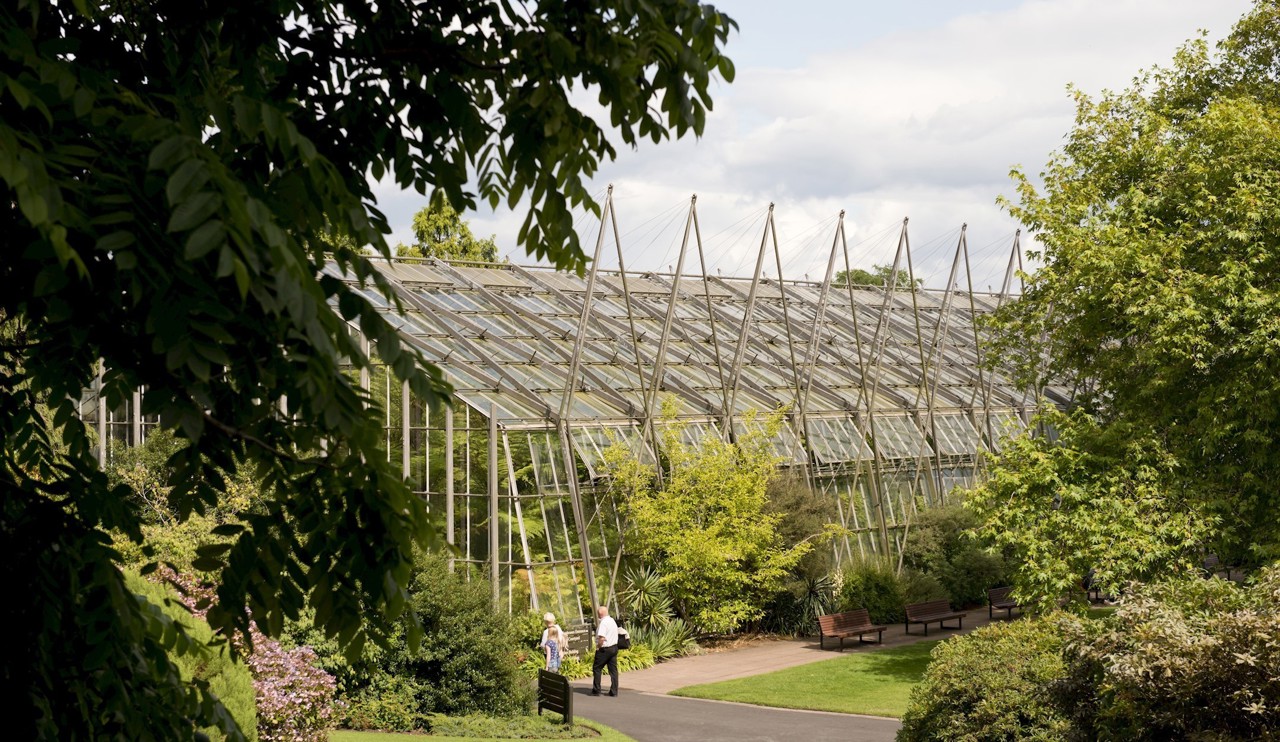 The Temperate House
The glasshouses were filled with topsoil that had been removed from the construction site of the Forth Road Bridge, which was opened in 1964. Some of the large specimens were transplanted from the old glasshouses to the new, but the 1960's plan made it possible to move away from the congested ranks of pot plants to a more natural look that continues today. The Plants & People House became home to the Victoria amazonica (giant water lily), which opened its first flower after planting, in time for the official opening by HRH Princess Margaret on 25th October 1967.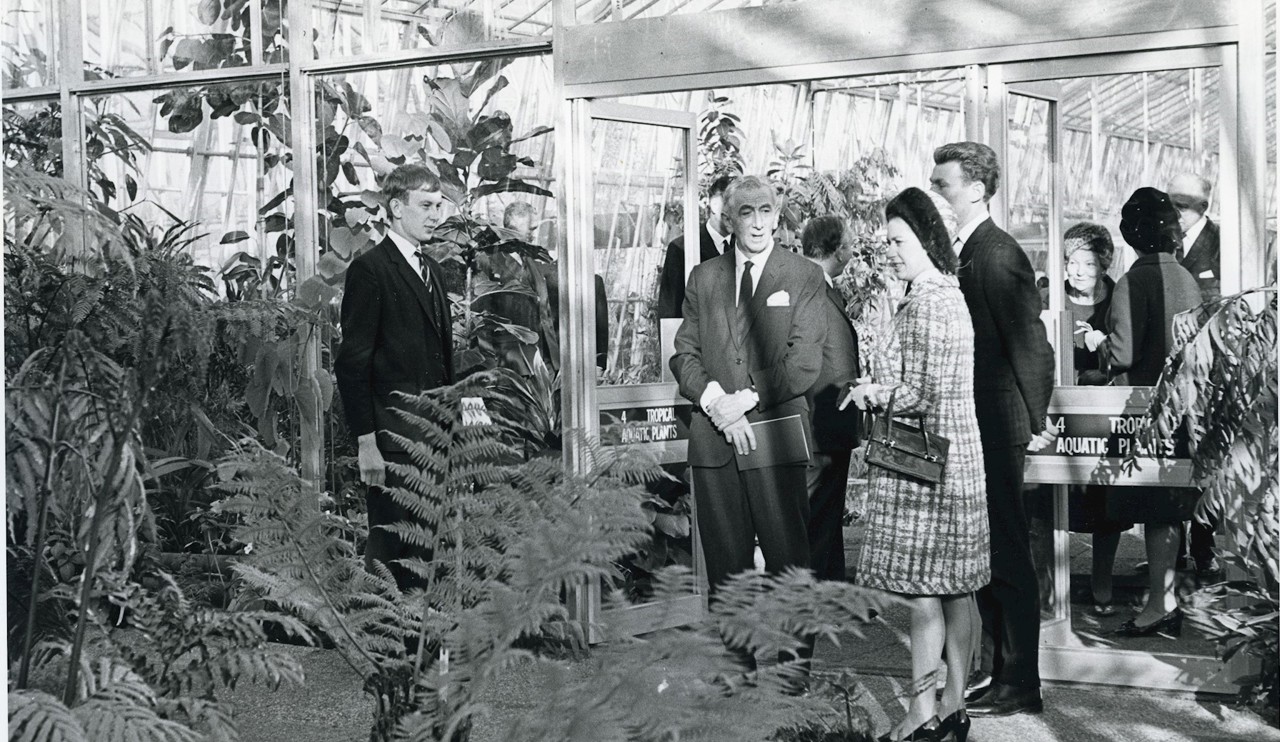 Princess Margaret in the Fern House at the Exhibition opening (1968)
Finally the two clear-span glasshouse where built in 1978 along with most of our Research glasshouse in the final phase on "modernising" after a period of neglect. They were opened by Sir George Taylor on the 14th July.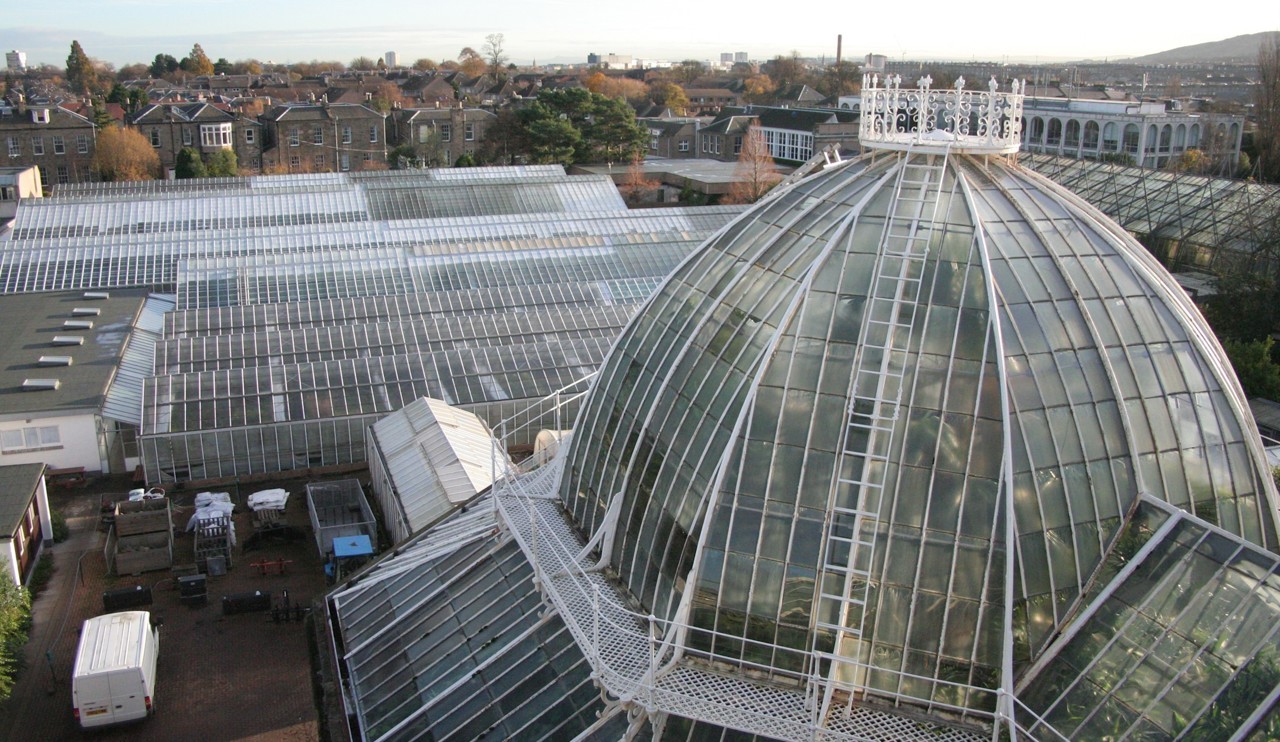 Research Glasshouses and Tropical Palm House