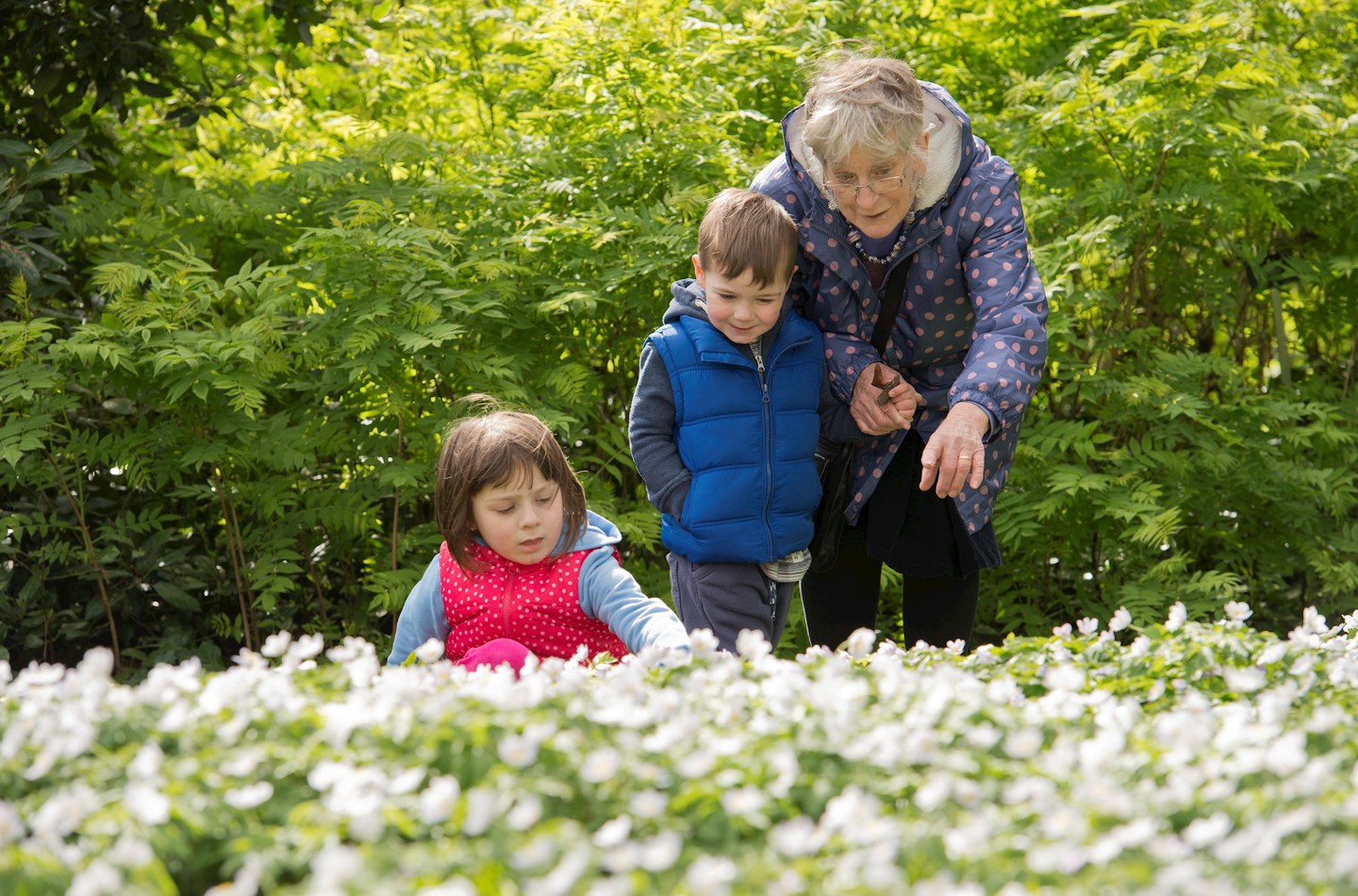 Our Legacy Stories
Catherine Olver Legacy

These are the passionate words of Martin Gardner, RBGE's expert in the flora of Chile:

Globally, a number of conifer species are threatened with extinction. Threats to their native habitats include logging, uncontrolled forest fires, open-cast mining, and conversion of forests to pasture and arable land. The International Conifer Conservation Programme (ICCP), established in 1991, aims to protect these threatened species and their habitats through research, horticulture and training in the UK and abroad.

Catherine Olver was a well-known dendrologist and founder of the Reading Tree Club. Her knowledge and enthusiasm for trees was unsurpassed and, having travelled to Chile, she became very interested in the flora and its conservation. Thanks to the generous legacy she left the project in 2004, the ICCP has been able to establish an endowment dedicated to the conservation of Chilean plants and training programmes for Chilean students. Catherine's financial contribution is ensuring that her passion for conservation continues to make a positive impact today.

Funding from this legacy has enabled Carlos Zamorano to travel to the institute ECOSUR, Chiapas, Mexico, in order to study for a Masters Degree in Natural Resources and Rural Development. This course will enable him to develop projects in Chile which work with the poorer landowners in order to help them manage their forests in a sustainable way. He is currently doing his Masters project on the conservation of threatened Chilean monkey puzzle trees and the indigenous people who depend on these forest habitats.

Margaret Stevenson Legacy

In July the Stevenson family - David, Alison, Andrew, Patrick, Ellen and Paul - met in the Royal Botanic Garden Edinburgh to celebrate and remember the late Margaret Stevenson's life and the great contribution she made to the Botanics over many years.

Margaret became a Garden Guide in 2006, and served on the Edinburgh Friends' Committee for many years helping to raise funds at coffee mornings, plant crèches at Gardening Scotland, and the annual Plant Sale.  Indeed, she was one of the dedicated 'potters' who met regularly in the Nursery  throughout the year to nurture the plants in preparation for the Sale.  Margaret was very much a plants woman, and she happily shared her enthusiasm for and knowledge of plants with her fellow potters and with the many visitors to our Garden she met as a Guide.

In the words of John Mitchell, Alpine, Rock and Woodland Garden Supervisor:

"With Margaret's passing the Royal Botanic Garden has lost a valued friend and colleague. We are fortunate to have had the benefit of her experience and knowledge over many years where she effectively explored and explained the plant collection here in Edinburgh".

Margaret's family wanted to arrange for a legacy in her name, and in collaboration with Garden staff developed and funded a New Alpine Glasshouse in the Alpine Yard which will specialise in cushion plants. There is also a bench in her memory in the upper woodland garden within the Rhododendron collection.

Both projects honour Margaret's legacy and fittingly commemorate her love for the garden and how much she gave to it over many years.  The family's gift offers valuable support to the Botanics and gives friends, guides, volunteers and staff the opportunity to admire and to care for RBGE's world-leading Alpine flower collection.

The Royal Botanic Garden Edinburgh is extremely grateful to the Stevenson family for their generous support and will ensure Margaret's legacy continues to fulfil RBGE's mission statement to explore, conserve and explain the world of plants for a better future.

Find out more about how to support the work of the Royal Botanic Garden Edinburgh.

Dmitri Ross Legacy

Dmitri Ross is a retired solicitor who lives in Edinburgh. In this interview Dmitri shares his love of the Royal Botanic Garden Edinburgh, and why he decided to pledge a gift in his Will.

Q: Do you remember your first visit to the Botanics? Can you share some of your favourite memories of your time here?

A: I must have visited the Botanics when I was a child, but I started to visit regularly while at the University of Edinburgh, some 36 years ago.

I have many happy memories of the Garden. I used to go there with my first boyfriend when I needed time off from studying and the stress of exams. I also visited with my little brother, who died of a brain tumour in 2005. I still have a picture he took of me lying on the fossilised tree near the glasshouses. He captioned it 'old fossil'! More recently, my husband and I have visited the Botanics three times a week as part of our regular walks.

I often feel that I have my own piece of the Garden with me at home when I look at the many pots, plants and water features I have bought from the Botanics Shop.

 

Q: Why did you decide to pledge a legacy?

A: I have a great and enduring love of the Botanics, and I am well aware of the importance of legacies towards the work of preserving it, funding ongoing development work, and paying the staff who take so much care in looking after the Garden.

I want others to enjoy the same peace and contentment as I have over the years, and this is one practical way I can do this and 'give back' to the community.

 

Q: Do you have any advice for someone who may be thinking about remembering the Botanics in their Will?

A: Yes – just make the effort and do so without delay. These things always get put off, and who knows what is around the corner. Leaving a legacy to the Botanics has reinforced and enhanced my love of the Garden and I feel more connected to and interested in what is happening there.

 

Click here to learn more about remembering the Botanics in your Will.