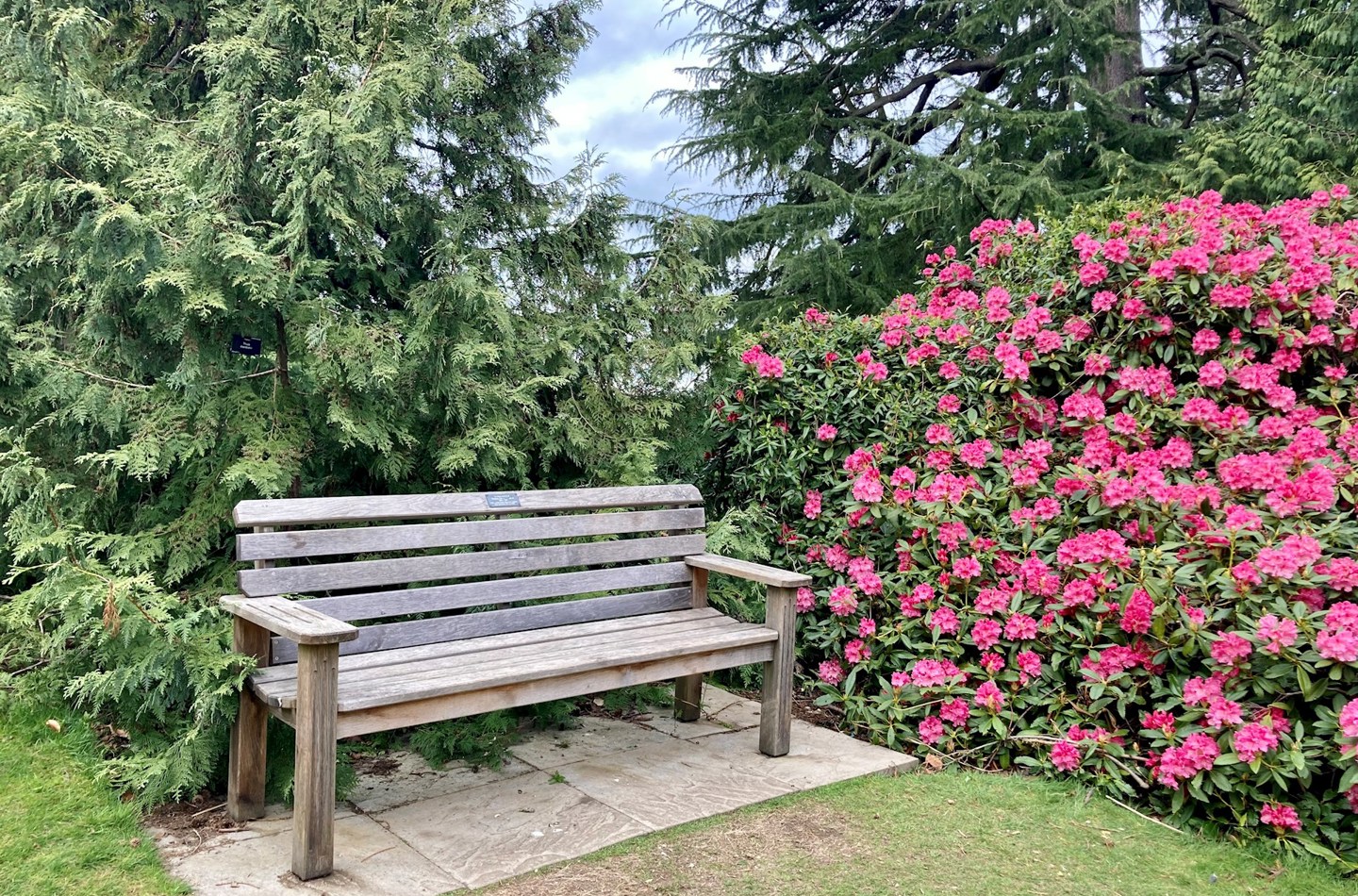 Our Gardens are special places

Many people use our Gardens as places to enjoy time with their families. Some value them as a tranquil respite from the hubbub of daily life. Others love the opportunities they provide for learning about plants, gardening and the natural environment.

Why not adopt a bench?

Adopting a bench will give you a personal and tangible place in our Gardens, where you can remember a loved one or commemorate a special event. Your generous support will enable us to continue our vital work in community engagement, education, plant science and horticulture.

How it works

You can adopt a new bench in any of our Gardens — Edinburgh, Benmore, Dawyck and Logan. We will engrave a plaque with an inscription of your choice. We will attach the plaque to a bench in your chosen Garden and will maintain your bench for the duration of your adoption. As a token of our appreciation, we will send you a certificate that acknowledges your personal support, records your dedication and verifies your adoption. The certificate will continue to serve as our thanks to you, even after the 10 years have ended.

What it costs

£6,000* enables you to adopt a new bench in any of our Gardens — Edinburgh, Benmore, Dawyck and Logan.

 * Prices are current as of July 2023. We review adoption fees regularly and may change them in the future.

Terms and Conditions

Terms and Conditions apply, please read these before deciding to sponsor.

It is estimated that there will be a 12 week period from the point of ordering before the bench arrives in the appropriate Garden.

Please get in touch with one of the team on 07917 837 806 to discuss bench locations at each Garden.

Adopt a bench in one of our Gardens

Looking to renew your adoption?