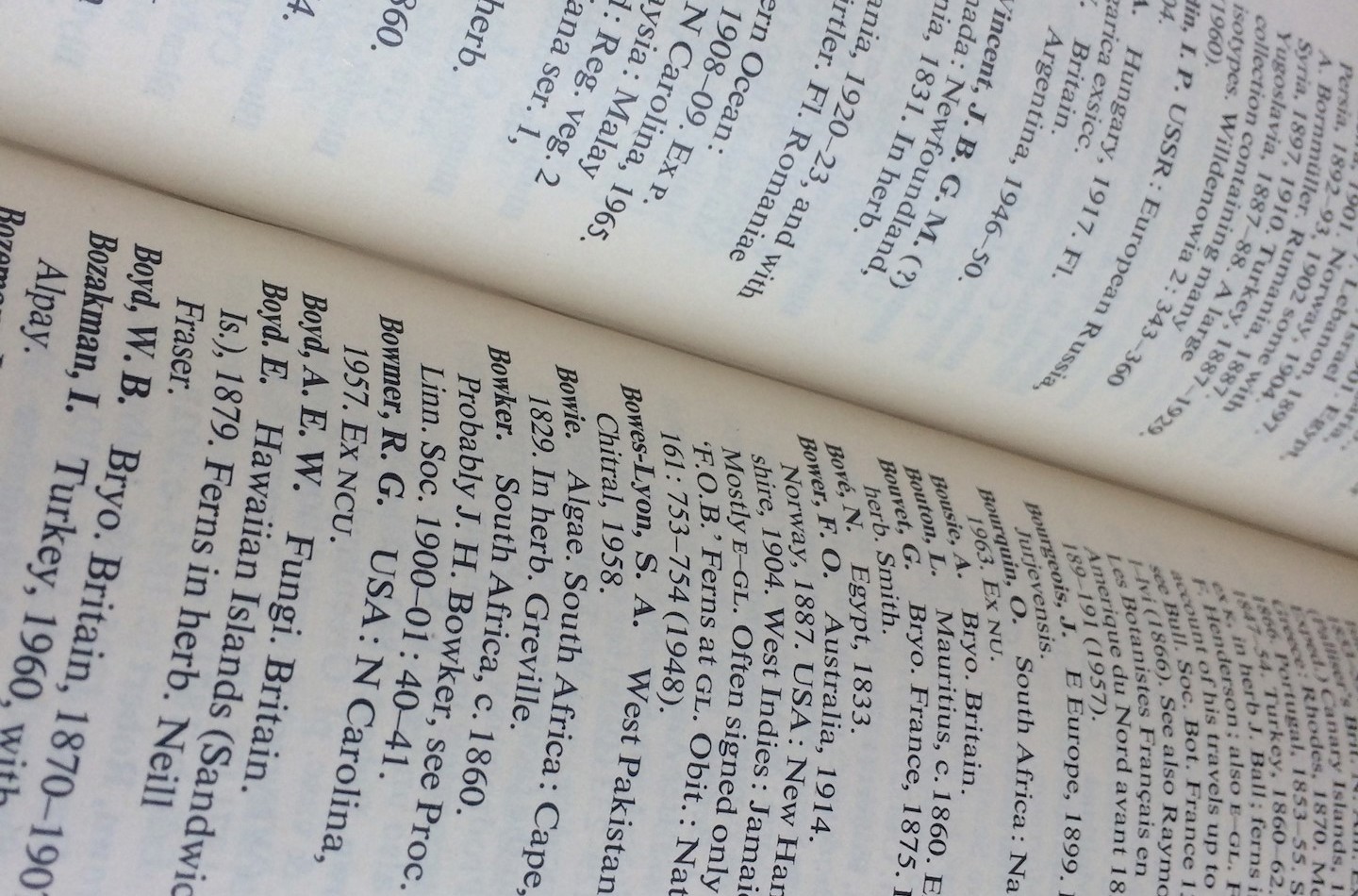 History of Collectors in the Herbarium
There are over 14,000 collectors represented in the herbarium at RBGE. Some of these collectors have made a significant impact on the collections, either by the number of specimens or by the number of new species they collected. These collectors were missionaries, army doctors, ships' surgeons, natural historians, plant hunters, and botanists.

In the past, women tended to be under-represented in collections but there are many important early women collectors who have specimens at RBGE, including Christian Ramsey, Isobel Wylie Hutchison, and Amelia Griffiths.

We are working on updating our Index of Collectors.

 

References

Hedge, IC & Lamond, JM (1970). Index of Collectors in the Edinburgh Herbarium. Her Majesty's Stationery Office, Edinburgh.