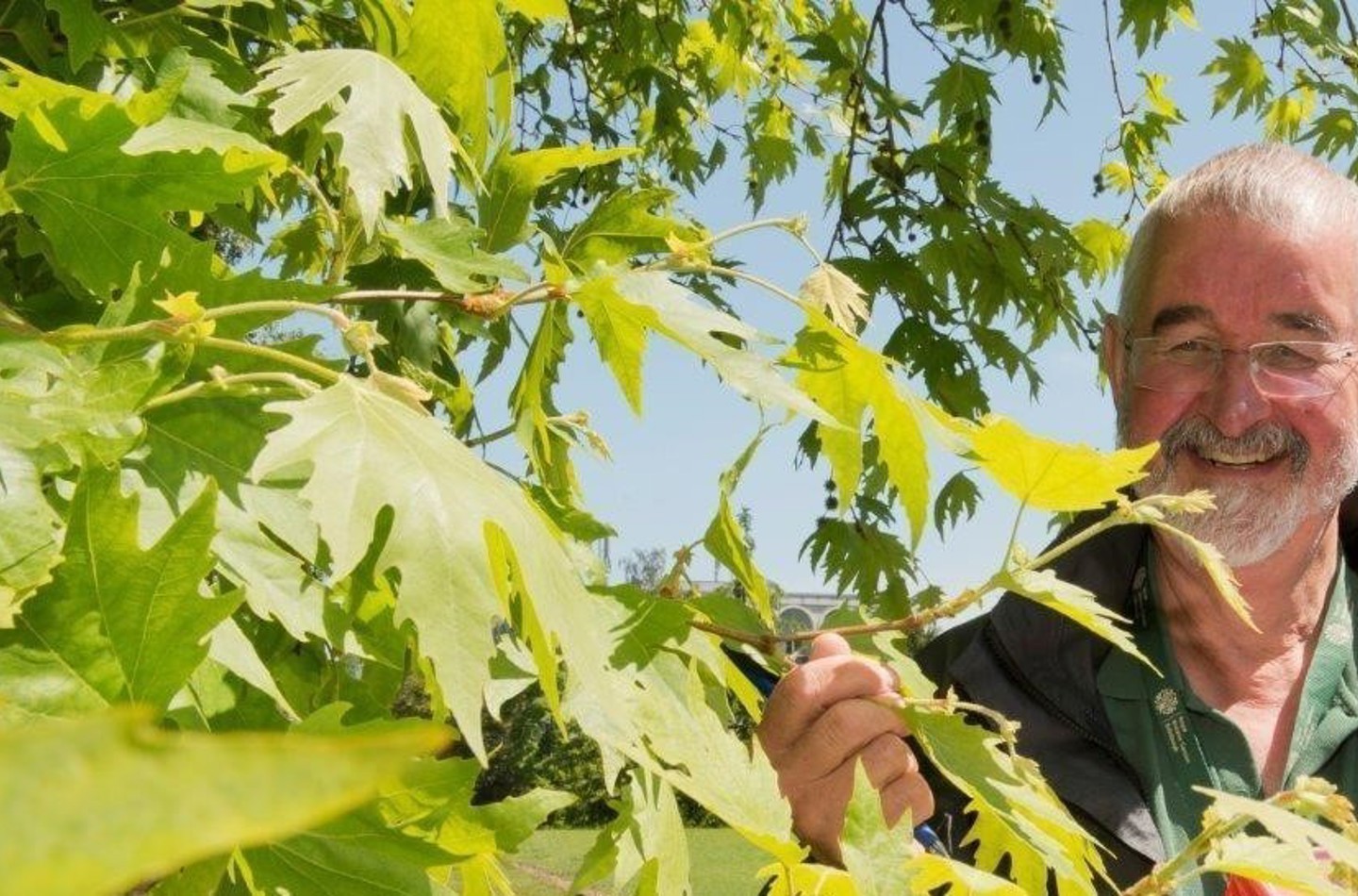 We monitor

156 Species
over 500 Plants

We are studying the annual life cycle of over a hundred species in our gardens. This is to enhance understanding of how plants respond to climate, and whether climate change leads to shifts in phenology.

Growing thousands of species from different parts of the globe, the Royal Botanic Garden Edinburgh is a unique outdoor laboratory to study the variation in plant responses to climate.

Phenological research at RBGE dates back to the 1850s, when the Curator, James McNab first recorded the flowering dates of more than 60 species [1]. Sporadic historical flowering records also exist for the early 20th century.

The current phenology programme was initiated in 2002. Drawing in dedicated volunteer efforts we record the initiation and duration of flowering and leaf development for over a hundred species. Over time, these data will increase our understanding of how plants respond to climate, what climatic parameters they are sensitive to, and whether climate change leads to changes in their annual life cycle.

RBGE hosts an official Met Office weather station at the Inverleith site. We have been recording weather data since 1956. Observations of temperature, sunshine, humidity and precipitation are made every day at 09:00 hrs GMT. Our weather records show a clear trend of warming over the past decades.

[1] J. McNab (1857) Transactions of the Botanical Society of Edinburgh 5: 173, 184.

For more information contact Antje Ahrends

 

We have seven projects:

Rhododendron phenology

We study the phenology of 57 Rhododendron species across 157 accessions. Our monitoring focusses on first and peak flowering dates, leaf development and fruiting. The Rhododendron Programme has been running since 2007.

 

'Daily' project

The 'daily' project focusses on recording first flowering dates. It was initiated in 2002 and the initial recording frequency was daily. In 2014 the recording frequency was reduced to three times weekly. Monitoring currently focusses on 113 accessions and 47 species.

 

Weekly project

The weekly project records annual flowering curves of hundreds of plants across a wide range of species. Recording takes place throughout the entire flowering period and assesses first, peak and last flowering dates as well as the gradual increase and decrease of flowers (counts or percentages).  

 

International Phenology Gardens

We contribute to a Europe wide network of gardens, who undertake standardised recording of selected tree and shrub species. The trees and bushes are all clones and planted in relatively similar surroundings to ensure maximum comparability across this large-scale study.

 

Phenology of Populus yunnanensis

We monitor first flowering dates of a dozen poplar trees (Populus yunnanensis), which are all the same clone. Such data from genetically identical plants provide information on plasticity, i.e. the ability of plants to adjust annual flowering in response environmental cues.     

 

Fruit tree phenology

We recently started monitoring flower, leaf and fruit development for a range of fruit trees in our edible garden. Monitoring focusses on several dozen trees, including for example several varieties of apple.

 

Historical phenology

RBGE's archive is a treasure trove of historical information.  Amongst others it harbours the complete records of James McNab and subsequent other curators, who started monitoring phenology in the 1850s. We are in the process of digitizing these data, as well has handwritten records of first flowering dates for plants between 1906 and 1939.  

Good to Know

Phenology is the study of recurring seasonal events, such as flowering and leaf fall in plants and hibernation and migration in animals.

Changes in the annual life cycle of plants can have profound consequences for ecological processes, forestry, agriculture, food security, and the global economy.