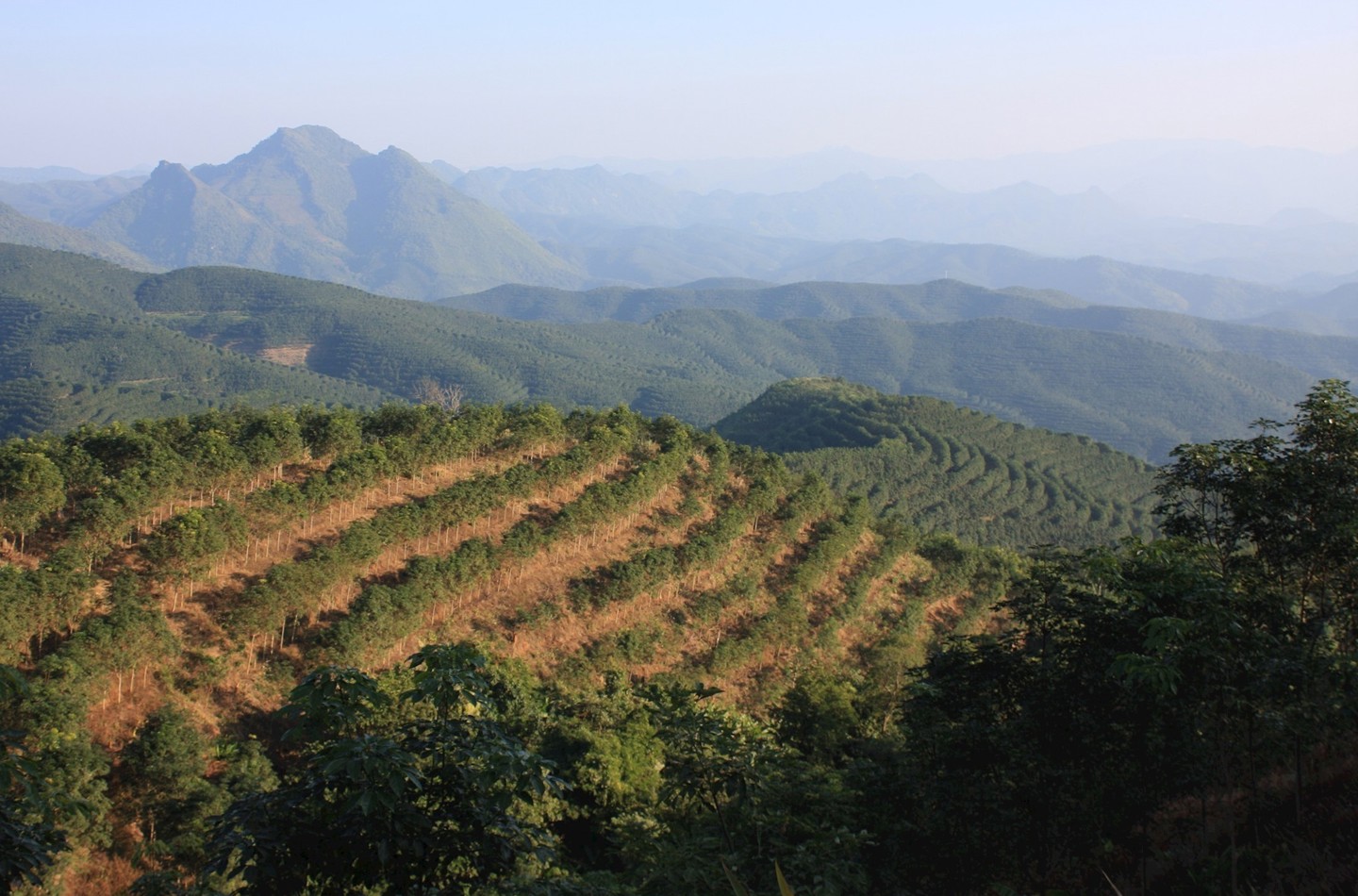 Land use change in South East Asia
Thousands of square kilometres of forest have been cleared for rubber
More than half of the rubber plantations in continental Southeast Asia may not be long-term sustainable

 

We are using field data, combined with modelling and remotely sensed products to quantify large scale land use change and biodiversity impacts.

Our work aims to manage economic and environmental risks by identifying situations where land conversions may be economically unsustainable and lead to loss of biodiversity and ecosystem services.

We recently assessed risks to biodiversity and livelihoods from expanding rubber plantations, and showed that 57% of plantations in continental South East Asia may not be sustainable in the long-term [1]. We also assessed the effectiveness of China's multi-billion dollar investment into tree planting [2].

This programme is a collaboration with the Kunming Institute of Botany, Chinese Academy of Sciences, and the World Agroforestry Centre.

 

[1] Ahrends A, et al. (2015) Current trends of rubber plantation expansion may threaten biodiversity and livelihoods. Global Environ. Change 34:48-58.

[2] Ahrends A, et al. (2017) China's fight to halt tree cover loss. Proceedings of the Royal Society B: Biological Sciences 284(1854).

 For more information contact Antje Ahrends

 

Good to Know

Strategy

Our work aims to minimise loss-loss scenarios whereby high-biodiversity areas are cleared for plantations that are not long-term sustainable.

Our Part

We work with in-country partners and the World Agroforestry Centre East and Central Asia to ensure that our results reach policy makers, land managers and small-scale farmers.

Land use change in South East Asia