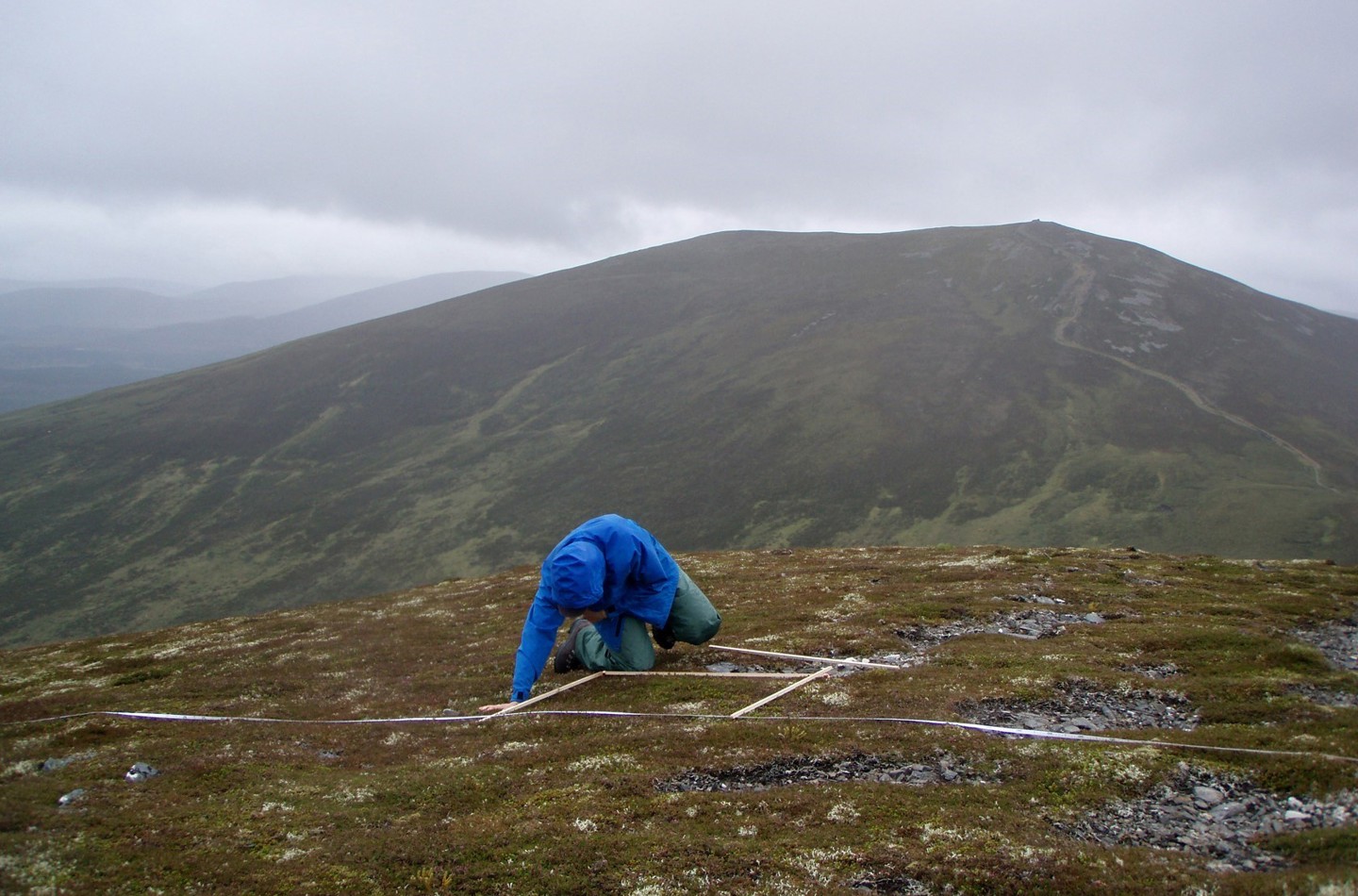 Field Recording and Bioindicators
Field recording remains the foundation for understanding species status in the landscape. Our work identifies robust methods for data collection and interpretation, while providing opportunities at all levels to enjoy fieldwork and contribute valuable scientific data.

Our work bridges between the complexity of analysing ad hoc field data, often collected by species experts (with taxonomic quality, but statistically problematic), through to public participation data (taxonomically limited, but statistically controlled), especially through the use of indicator species.

First, we undertake ecological analysis to improve the collection and interpretation of field data (Ellis & Coppins 2017). Second, we analyse distributional data to statistically test for and identify environmental indicators and metrics, such as for Britain's temperate rainforest (Ellis, 2014) and species associated with 'old-growth' properties, i.e. long ecological continuity (Whittet & Ellis 2012; Ellis 2015). Third, we analyse community-scale data to create new robust classifications for monitoring the quality of lichen-rich habitats. This ranges from the epiphyte status in Scotland's woodlands (Ellis et al. 2015), through to assessment of environmental health for global biodiversity hotspots such as the Himalaya (Ellis et al. 2022).

TEMPERATE RAINFOREST INDICATORS

OLD-GROWTH WOODLAND INDICATORS

EPIPHYTE COMMUNITY CLASSIFICATION AND INDICATOR SPECIES

Ellis, C.J. (2015) Ancient woodland indicators signal the climate change risk for dispersal-limited species. Ecological Indicators, 53: 106-114.
Ellis, C.J. (2016) Oceanic and temperate rainforest climates and their epiphyte indicators in Britain. Ecological Indicators, 70: 125-133.
Ellis, C.J. & Coppins, B.J. (2017) Taxonomic survey compared to ecological sampling: are the results consistent for woodland epiphytes? The Lichenologist, 49: 141-155.
Ellis, C.J., Eaton, S., Theodoropoulos, M. & Elliott, K. (2015) Epiphyte Communities and Indicator Species. An Ecological Guide for Scotland's Woodlands. Royal Botanic Garden Edinburgh. ISBN: 978-1-910877-01-2.
Ellis, C.J., Steadman, C.E., Vieno, M., Chatterjee, S., Jones, M.R., Negi, S., Pandey, B.P., Rai, H., Tshering, D., Weerakoon, G., Wolseley, P., Reay, D., Sharma, S. & Sutton, M. (2022) Estimating nitrogen risk to Himalayan forests using thresholds for lichen bioindicators. Biological Conservation, 265: 109401
Whittet, R.R. & Ellis, C.J. (2013) Critical tests for lichen indicators of woodland ecological continuity. Biological Conservation, 168: 19-23.

Good to Know

Everyone can contribute useful record data for lichens; our trend analysis for rare and threatened lichens is calibrated against the changing number of records for common species. Records for common and easily identified species are therefore a vital part of biodiversity information!

Join in by contacting the British Lichen Society.