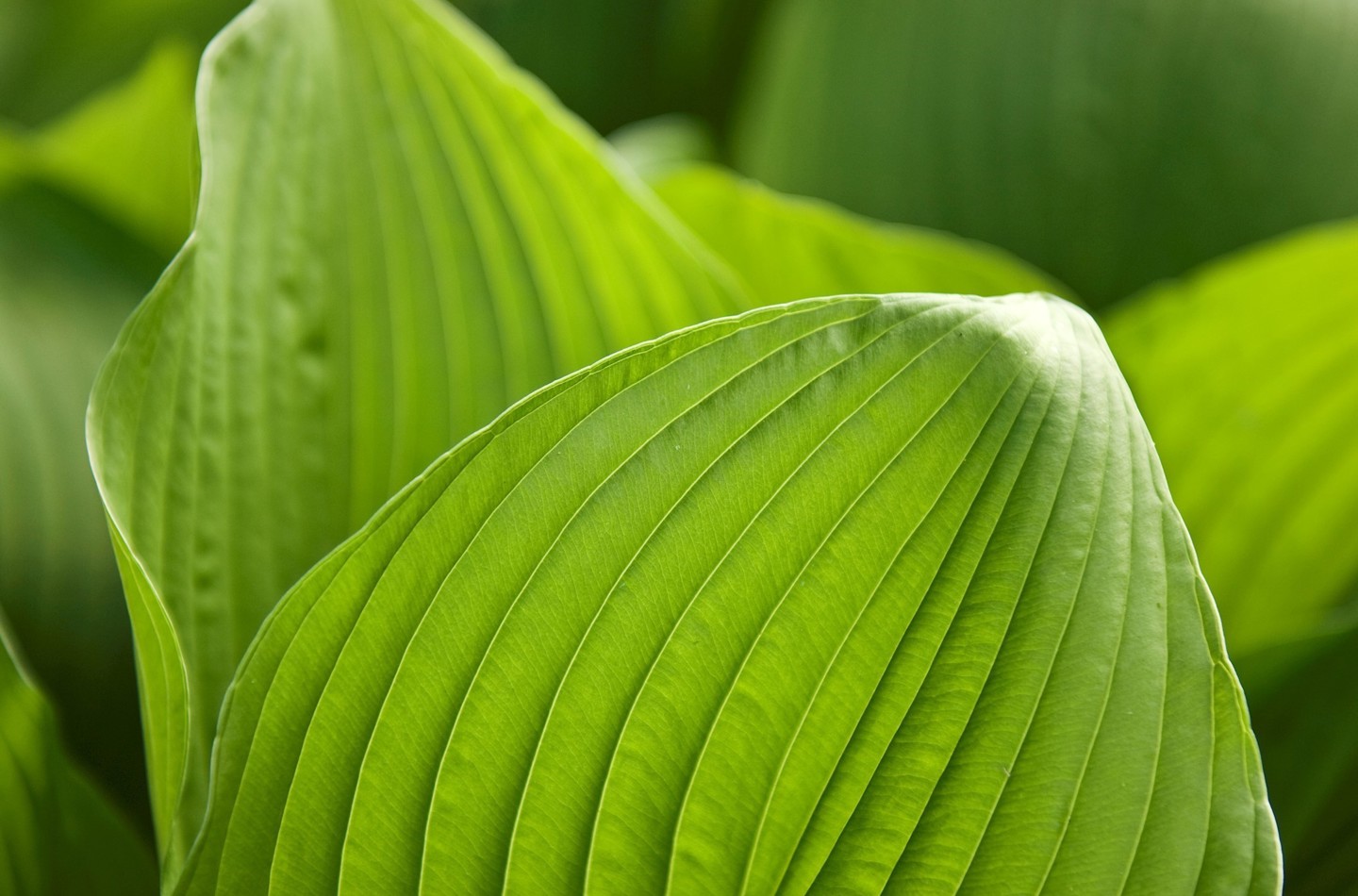 Seven year wait ends as Vietnam plant gets a name
Logan Botanic Garden
Royal Botanic Garden Edinburgh
Science
Thu 8th Jul 2021
;
A rhododendron from the mountains of Vietnam has become the 73rd species to be described as new to science by the Royal Botanic Garden Edinburgh (RBGE) and its international partners since lockdown began in March 2020. Now, Rhododendron tephropeploides, collected in 2014, takes its place in the list of new species including gingers, salvias and impatiens formerly identified during the pandemic. 

Its publication in the Edinburgh Journal of Botany reflects how urgent work to document and understand the world's biodiversity has continued relentlessly behind closed doors. With its international collaborators, RBGE is continuing to describe more than one new plant every week. In doing so, it reflects the new RBGE Strategy 2021-2026: Responding to the Biodiversity Crisis and Climate Emergency. 

An attractive white bloomed species, Rhododendron tephropeploides, was collected by an international team of scientists and horticulturists from Scotland, England, Vietnam, the USA and Canada who were focussing their attentions on the little studied Hoang Lien Son mountain range near the border with China. Collected on Phan Xi Păng mountain, the highest peak in the Indochinese peninsula, a formal assessment of the new plant's conservation status has not yet been undertaken but it is suspected to be under threat from soil erosion.  

Lead author of the paper, Richard Baines, Curator of Logan Botanic Garden, a Regional Garden of RBGE, explained: "This kind of fieldwork is an incredibly important way to help us better understand and safeguard the world's precious resources. Finding and recording plants is the very first step in protecting biodiversity and, incredibly, we are still documenting plants previously unknown to science.  

"Sadly, a great number of the species occurring in this area are severely threatened by deforestation and agricultural cultivation and barely exist other than in small, fragile, populations. By collecting seeds from those plants in the wild and growing them on in botanic gardens in ex-situ conservation projects, we give them a better chance of survival."  

One of RBGE's key collaborators on the fieldtrip, Assistant Professor Nguyen Van Dzu from the Institute of Ecology and Biological Resources (IEBR), Vietnam Academy of Science and Technology, added: "Our collaboration with RBGE and other international partners on recent expeditions has had tangible results including the description and naming of species new to science and a greater understanding of the threats to Vietnam's plant diversity. 

"Following these expeditions, we were delighted to renew our Memorandum of Understanding (MOU) with RBGE in 2019 which will allow us to cooperate further in the future: studying and collecting plant species in Vietnam, recording information on the bio-ecology of species collected and assessing their conservation status."   

Dr Alan Elliott, Biodiversity Conservation Network Manager, Royal Botanic Garden Edinburgh reflected: "This new Rhododendron is the product of several years of collaborative field studies with our partners in Vietnam.    

"Intensive, coordinated field research and local knowledge are key to successful and integrated species conservation. Along with gaining a better understanding of the threats facing habitats and the conservation actions required to better protect species, we can also gain an increased knowledge of the biodiversity of an area when we find undescribed diversity.  

"The Royal Botanic Garden Edinburgh is the lead organisation in the Global Conservation Consortium for Rhododendron and as such this new Rhododendron is protected through RBGE's commitment to provide a highly curated and scientific conservation collection of Rhododendron, across our four Gardens."  


ENDS  

 

For further information, interviews or images, please respond to this email or contact Suzie Huggins on 0783 774 5007 or Shauna Hay on 07824 529 028.   

  

EDITOR'S NOTES:  

 

Other species described during lockdown include two liverworts, six lichens, nine diatoms and 55 angiosperms (flowering plants). 

Three notable examples are: 

 

Globba mollis Sangvir. & M.F.Newman 

RBGE's Mark Newman and Sunisa Sangvirotjanapat of the Thailand Department of National Parks, Wildlife and Plant Conservation have been working on the Zingiberaceae (ginger) genus for several years. In recent weeks, they have identified eight new species from Thailand and Laos. 

The ginger family, is a pan-tropical family comprising 50+ genera and c. 1,200 species predominantly found in Asia and the Pacific regions. It is a key research family for RBGE. 

Globba mollis is distinguished by its flattened, arching stems and softly hairy leaf blades, and lithophytic (growing on stone) habitat 

The epithet mollis means soft. 

It is endemic to Nan Province, Thailand. 

Its conservation status – as with many of these new gingers – is Data Deficient. The species is known only from one locality. The area is not considered to be under threat, but has not been fully explored. Until the surrounding area has been surveyed, the distribution and rarity of this species will not be known. 

Published in Phytotaxa (https://doi.org/10.11646/phytotaxa.505.2.2) 

 

Drypetes umbricola D. J. Harris & Quintanar 

This is a result of ongoing collaborative work by Dr David Harris, Herbarium Curator and Deputy Director of Science at RBGE. 

From the rainforests of Central Africa (Cameroon, Central African Republic, Democratic Republic of the Congo, Gabon, and Republic of the Congo). 

Despite being widespread and collected many times, this species had not previously been identified, hence the epithet umbricola meaning "shadow-dweller" – it was hiding both physically and metaphorically in the shade of other trees including others of the same genus Drypetes. 

It was named by a team of scientists from Madrid (Spain), St Louis (USA), Libreville (Gabon), Yaoundé (Cameroon), Brazzaville and Ituri (Republic of Congo), and RBGE (David Harris & Zoë Goodwin). 

Distinguished from other similar species by the pattern of veins in the leaf, the grey colour of the underside of the leaf when dried in the Herbarium, slightly shorter stalks to the male flowers, and a smell, when the trunk is cut, faintly of fruit (compared to the distinctive mustardy smell of other Drypetes). 

Drypetes is a genus in the family Putranjivaceae. 

Published in Novon (https://doi.org/10.3417/2020637) 

 

Salvia subviolacea Y.K.Wei & Pendry 

From the mountains of Sichuan and Xizang, China (Hengduan Mountains and Himalayas), at altitudes of 3000-4000 m above sea level. 

Found on forest margins and roadsides. 

The purple flowers tend to be darker in colour at drier/sunnier locations (the epithet subviolacea refers to the pale violet colour of the flowers). 

In the mint family (Lamiaceae), along with all our popular ornamental salvias. 

This species known only from two sites and is classified as Endangered. It was collected in 2011 and 2014; subsequent surveys of the Xizang population in 2019 and 2020 found evidence of serious disturbance at the locality. No living plants could be located – so conservation measures are imperative. 

Described by Yukun Wei, Y. B. Huang, B. J. Ge & H. W. Xiao of Shanghai Chenshan Botanical Garden, along with RBGE's Colin Pendry. 

Published in Edinburgh Journal of Botany (https://eur01.safelinks.protection.outlook.com/?url=https%3A%2F%2Fjournals.rbge.org.uk%2Fejb%2Farticle%2Fview%2F334%2F262&data=04%7C01%7CSHay%40rbge.org.uk%7C60ae05953a284f8bf79e08d937ccf8e0%7Cbb63bb00175e46b7b7b3bc74158e4fd4%7C0%7C0%7C637602175762413081%7CUnknown%7CTWFpbGZsb3d8eyJWIjoiMC4wLjAwMDAiLCJQIjoiV2luMzIiLCJBTiI6Ik1haWwiLCJXVCI6Mn0%3D%7C1000&sdata=cDZecVvxRJoWJ70ftjZvwOftAw63aFe3A7Pj01FbDRM%3D&reserved=0) 

  

The Edinburgh Journal of Botany (Volume 78 onwards) is published by the Royal Botanic Garden Edinburgh and is a Diamond Open Access international journal. Visit the journal website.  

The journal provides global coverage of all groups of plants and fungi and is a particularly valued forum for research on South East and South West Asia, Sino-Himalaya and Brazilian biodiversity. The journal also publishes important work on European, Central American and African biodiversity and encourages submissions from throughout the world. Commissioned book reviews are also included.  

All papers are peer reviewed and an international editorial board provides a body of expertise to reflect the wide range of work published and the geographical spread of the journal's authors and readers.  

 

The Royal Botanic Garden Edinburgh (RBGE) is a leading international research organisation delivering knowledge, education, and plant conservation action around the world. In Scotland, its four Gardens at Edinburgh, Benmore, Dawyck and Logan attract more than a million visitors each year. It operates as a Non Departmental Public Body established under the National Heritage (Scotland) Act 1985, principally funded by the Scottish Government. It is also a registered charity, managed by a Board of Trustees appointed by Ministers. Its mission is "To explore, conserve and explain the world of plants for a better future." Learn more: www.rbge.org.uk.