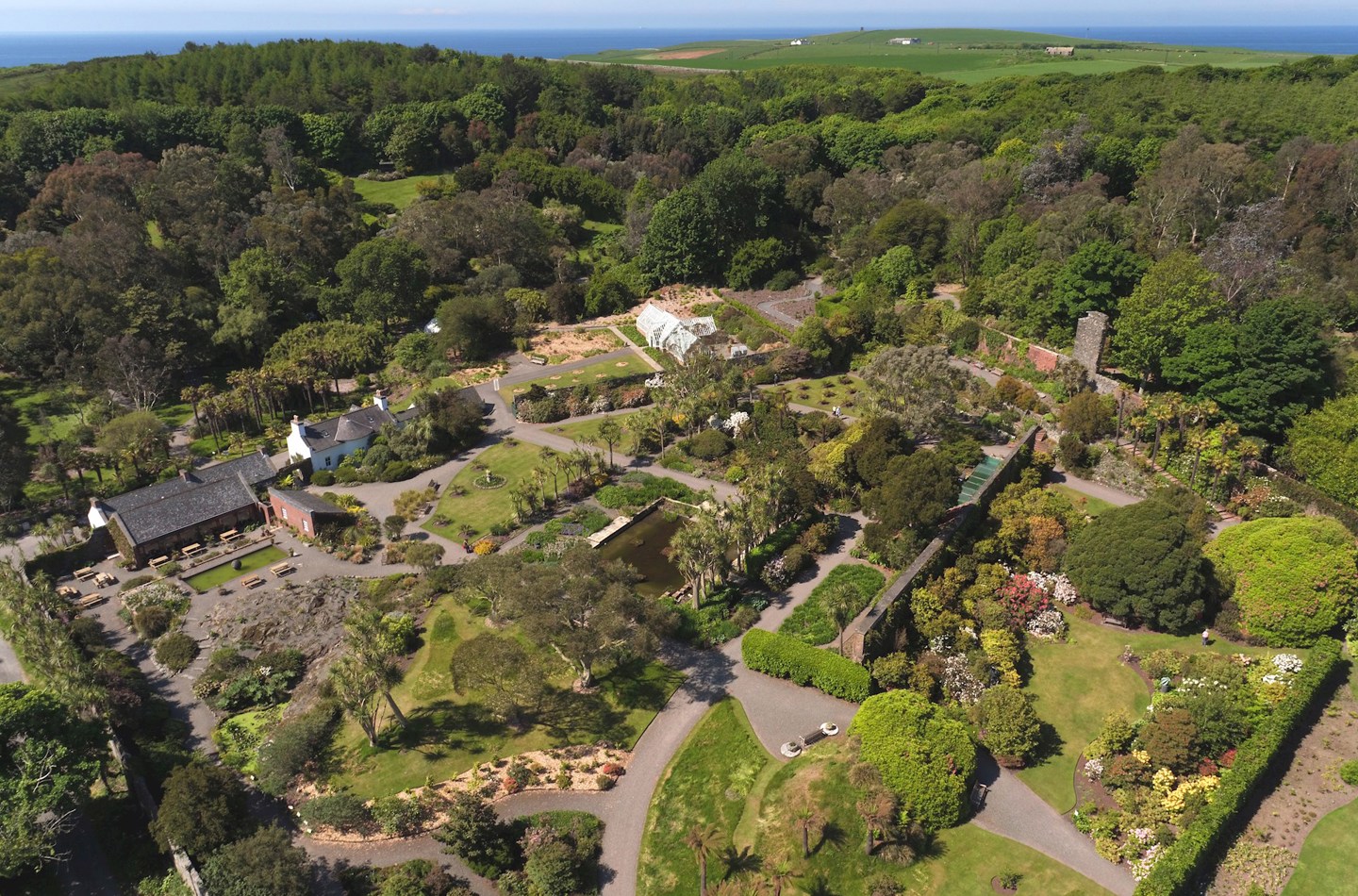 Logan Reopens with a Spring in its Step
Logan Botanic Garden
Visitor Attraction
Thu 5th Mar 2020
;
Scotland's most exotic Garden, Logan Botanic Garden, near Stranraer in Dumfries & Galloway is open.

The Logan team has been working tirelessly to ensure the new season will be the most popular yet following a highly successful 2019 season which saw record number of visitors of over 28,000 – up 14% from the previous year.

The 2020 season is particularly special as it marks the 350th anniversary of the Royal Botanic Garden Edinburgh, of which Logan Botanic Garden is part. There will be a series of anniversary events over the course of the year including a Celebrations Day on 1st July. Logan will also host an anniversary exhibition, the 'Garden of Possibilities', providing insights into how the organisation explores, conserves and explains the world of plants for a better future.

Commenting on the reopening and anniversary year, Richard Baines, Garden Curator said: "With the mild winter, the flowering season has started very early so it is fantastic that unusually visitors will be able to see Magnolias in bloom in early March. Our 2020 events listing has something for all the family from guided walks to the ever-popular children's events culminating in our day of celebration."

In addition to these special events, the Garden has a number of new plantings including an avenue of Chilean wine palms installed on the terrace underplanted with Proteas and a newly planted Rhododendron slope providing vibrant blooms to brighten even the dullest day.
Vietnamese inspired Rhododendrons and Magnolias will also feature heavily in the Garden this year, providing stunning areas of rolling colour. Plus, there will be a brand-new Lichen trail so that visitors can enjoy these small and often hidden gems.

A firm favourite making his grand return following a winter of hibernation is Rexy, Logan's very own life-sized dinosaur who will be happy to be back hiding among the Tree Ferns.

Baines added: "The climate in which the Garden is based allows us to house wonderfully exotic plants. With the newly planted Chilean wine palms avenue, we are able to provide visitors with another unique feature amongst UK gardens."

Logan has also been selected to host two prestigious events. This includes the 2020 Young Horticulturist of the Year Finals and the Scottish Nature Photography Exhibition. As part of this event, a stunning set of photographs of Scotland's iconic coasts, wildlife and nature will be on display at the garden from 1st October – 15th November.

EDITOR'S NOTES:
Logan Botanic Garden, Port Logan, Dumfries & Galloway, is part of the Royal Botanic Garden Edinburgh. Famed for its spectacular collection of bizarre and beautiful plants from the southern hemisphere, Logan is recognised as Scotland's Most Exotic Garden. Warmed by the Gulf Stream, it is ablaze with colour throughout the season. Filmed on numerous occasions, it was notably used as a backdrop for the 1973 cult film, The Wicker Man. Garden Opening Dates: 1st March – 30th November 2020.

The Royal Botanic Garden Edinburgh (RBGE) is a leading international research organisation delivering knowledge, education and plant conservation action around the world. In Scotland its four Gardens at Edinburgh, Benmore, Dawyck and Logan attract nearly a million visitors each year. It operates as a Non-Departmental Public Body established under the National Heritage (Scotland) Act 1985, principally funded by the Scottish Government. It is also a registered charity, managed by a Board of Trustees appointed by Ministers. Its mission is "To explore, conserve and explain the world of plants for a better future".