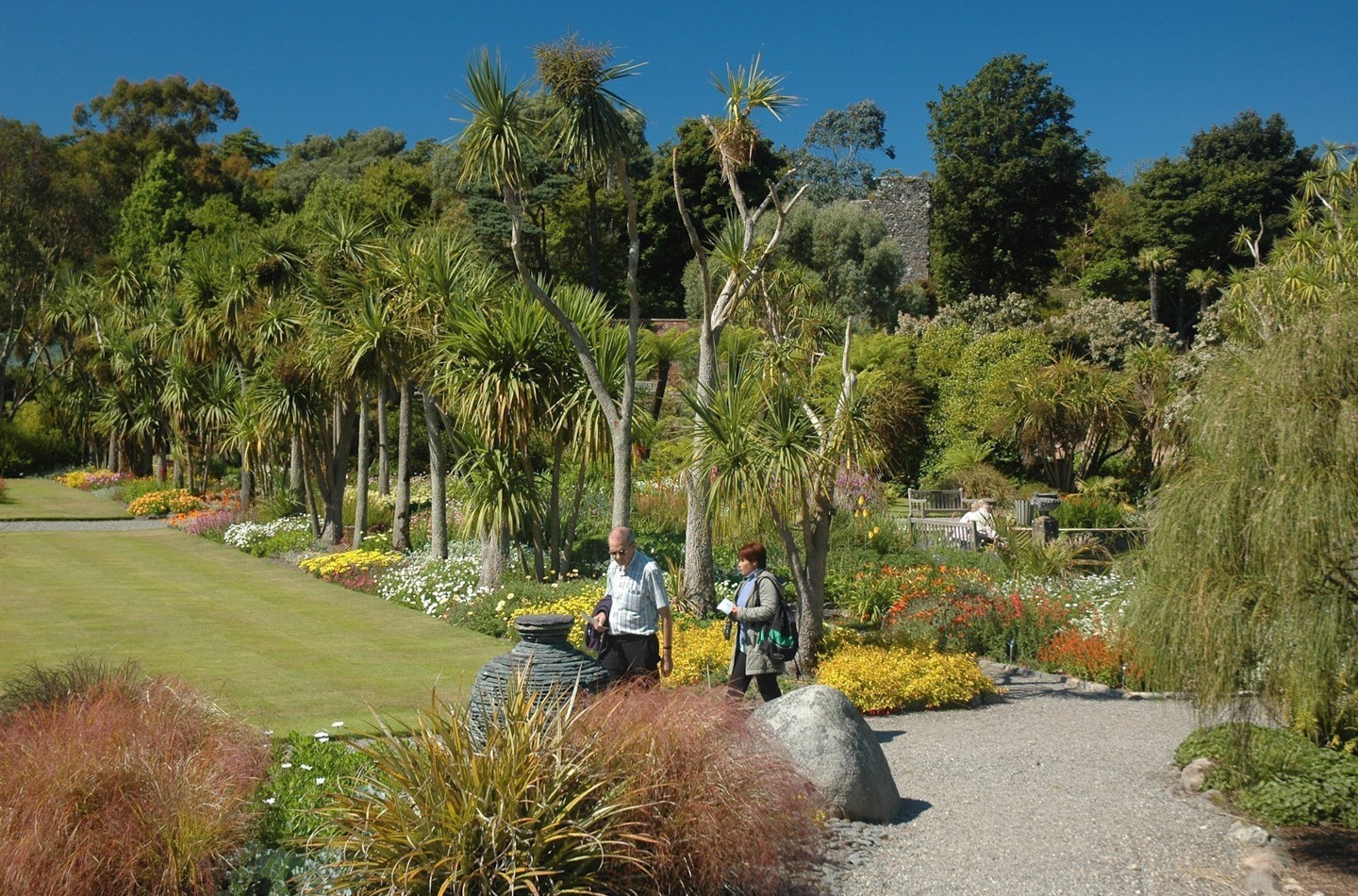 Learning about the bare necessities of life at Logan
Logan Botanic Garden
Education
Fri 19th Apr 2019
;
Nearly 400 primary school children from around the Rhins of Galloway are enjoying a special insight into the natural world during a week of themed sessions at Logan Botanic Garden, near Stranraer.

Each day, from April 29 to May 3, the younger P1 to P3 groups visiting the Garden are being invited by Edward Bear to take along their own teddies and join him on a magical sensory adventure, discovering how living things obtain the necessities of life – and how we can all help look after the environment. The older P4 to P7 groups, meanwhile, are occupied in Every Picture Tells a Story sessions.

In an era where pictures are increasingly used to communicate stories, Education staff from the Royal Botanic Garden Edinburgh (RBGE) are introducing the older children to techniques enabling them to observe the natural world and to capture the essence of the Garden.

Education Officer Catherine Evans, who is responsible for delivering the programme at Logan and RBGE's other two Regional Gardens at Benmore, in Argyll, and Dawyck, in the Scottish Borders, explained: "RBGE is committed to lifelong learning and our four Gardens, with their botanical collections, offer world-class resources for learning about nature. The schools programmes are inter-disciplinary and the Living Collections of plants make learning come alive. While the majority of school programmes happen at the Edinburgh site, visits to the Regional Gardens are a significantly important part of what we do."

Logan Curator Richard Baines concluded by commenting on the significance of engaging with young people during a particularly important year for the Garden: "Now in its 50th year as part of the Royal Botanic Garden Edinburgh, an important role for Logan is to nurture good relations with the local community. In addition to our research and conservation work, a key remit of RBGE is to inspire public engagement with the environment. In providing this outreach, we are indebted to the support of players of People's Postcode Lottery, with assistance for transport from the Holywood Trust. Without their input it is unlikely we would be able to run our annual Schools Week''

ENDS
For further information and images, please contact Shauna Hay on 0131 248 2900/07824529028 or Sandra Donnelly on 0131 248 1037/07554115908
EDITOR'S NOTES

Logan Botanic Garden, Port Logan, Dumfries & Galloway, is part of the Royal Botanic Garden Edinburgh. Famed for its spectacular collection of bizarre and beautiful plants from the southern hemisphere, Logan is recognised as Scotland's Most Exotic Garden. Warmed by the Gulf Stream, it is ablaze with colour throughout the season. Filmed on numerous occasions, it was notably used as a backdrop for the cult 1973 film, The Wicker Man.

The Royal Botanic Garden Edinburgh (RBGE) is a leading international research organisation delivering knowledge, education and plant conservation action around the world. In Scotland its four Gardens at Edinburgh, Benmore, Dawyck and Logan attract a million visitors each year. It operates as a Non Departmental Public Body established under the National Heritage (Scotland) Act 1985, principally funded by the Scottish Government. It is also a registered charity, managed by a Board of Trustees appointed by Ministers. Its mission is "To explore, conserve and explain the world of plants for a better future".