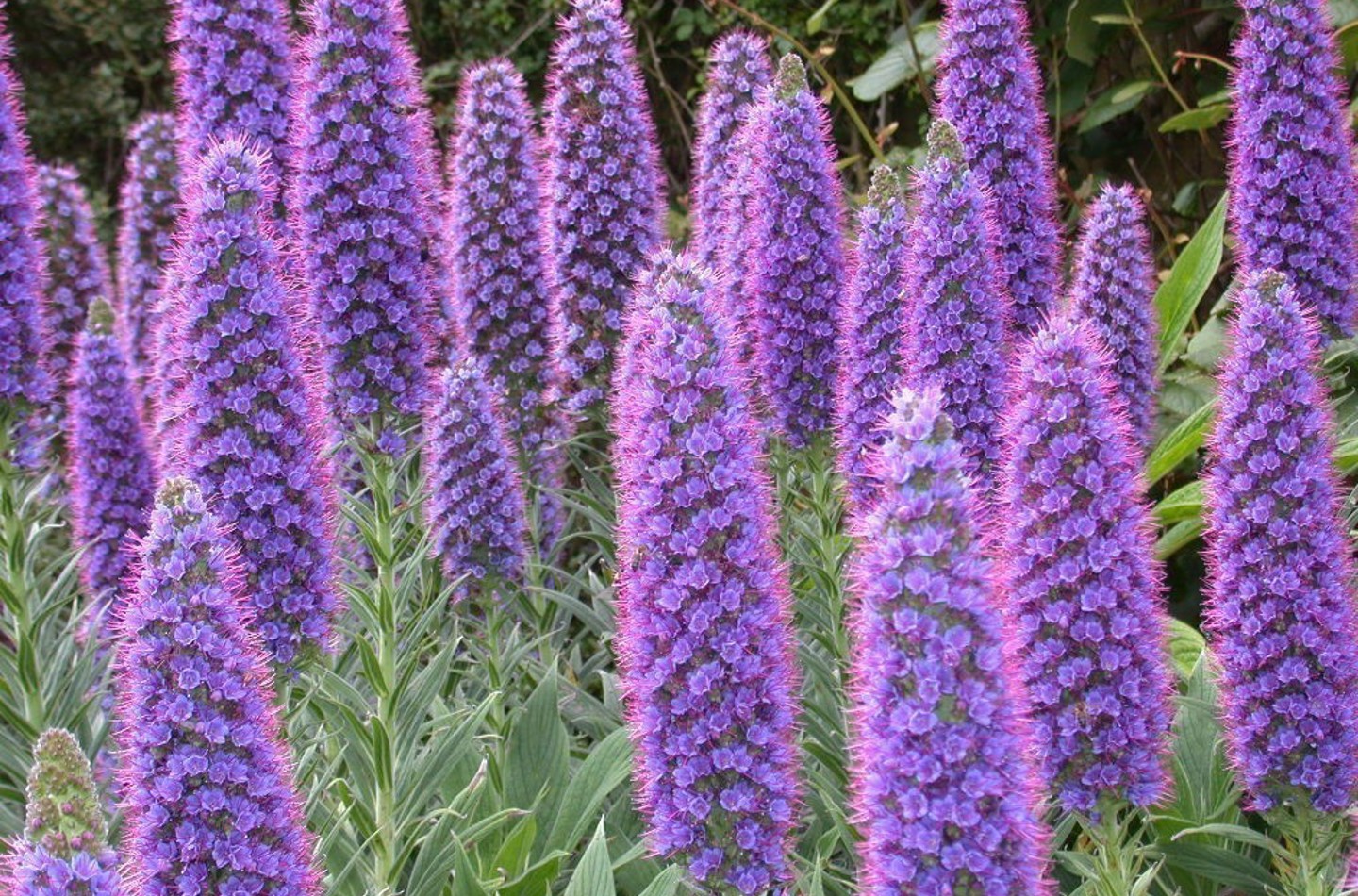 Golden Day for Scotland's most exotic Garden
Logan Botanic Garden
General and Corporate
Wed 17th Jul 2019
;
Logan Botanic Garden, one of Scotland's leading visitor attractions, is marking the 50th anniversary of it becoming part of the Royal Botanic Garden Edinburgh (RBGE) with a special event today (Wed 17 July).

The Garden at Port Logan, known as 'Scotland's most exotic Garden' because of its fine collection of Southern Hemisphere plants, will be welcoming around 120 guests to the day of celebration including Sir Muir Russell, Chair of RBGE's Board of Trustees, RBGE Regius Keeper Simon Milne and Jim Gardiner, Ex-Director of RHS Wisley, as well as former Curators at Logan, Martin Colledge and Barry Unwin.

Richard Baines, who has been Logan Curator for the past 11 years, commented: "The Garden has come a long way in 50 years. In 1969 it started off mainly as a Walled Garden but over the years it has developed into a plantsman's paradise. Logan now has an international reputation for its plant collections and conservation work. It has also become a must-see tourist destination.

"Over the years the dedication and passion of those overseeing the collections is clearly evident with many species being grown at Logan rarely seen growing outdoors elsewhere in the UK''.

Richard added: "This anniversary is an ideal opportunity to celebrate the Garden, its people and the amazing showcase that has been achieved over 50 years''.

After a busy programme, which will include entertainment by African drummers and a Quilong/Tai Chi demonstration, the day will end with the commemorative planting of three trees – Arbutus unedo, Arbutus Menziesii and the new Magnolia "Eileen Baines'', named in memory of Richard's late mother, to be launched at Chelsea in 2021.

In 1969 the garden and surrounds came into the care of RBGE. As a world-class botanical institution, RBGE had what Logan needed and continues to need: expertise, dedication, funds and plants.

The McDouall clan had a castle here, a remnant of which remains and is incorporated in the Walled Garden. This was probably a kitchen garden in the 18th century, feeding the residents of Logan House. But its potential was unleashed when Agnes Buchan-Hepburn married into the family in 1869. She loved gardening and passed this interest on to her sons Kenneth and Douglas. Agnes and her sons were at the forefront of gardening developments, travelling overseas and helping others to source unusual plants. They introduced cabbage palms from New Zealand, tree ferns from Australia and Chusan palms from the Orient. These plants now form the avenues and groves that are the hallmark of Logan, and have earned it the title 'Scotland's most exotic Garden'.

The McDoualls had been ambitious and experimental and RBGE built on this, creating a living collection of tender plants from around the world that thrive outdoors at Logan, but would struggle in any of the other Gardens of RBGE. Logan, a plant conservation champion, is home to 120 species that are threatened with extinction. For instance, deforestation on the island of Taiwan means that the stunning cerise blooms of Rhododendron kanahirae have almost disappeared in the wild. Logan has two of the four specimens in cultivation.

END
For further information and images contact Sandra Donnelly on 0131 248 1037/07554115908 or Shauna Hay on 0131 248 2900/07824529028.

EDITOR'S NOTES:

Logan Botanic Garden, Port Logan, Dumfries & Galloway, is part of the Royal Botanic Garden Edinburgh. Famed for its spectacular collection of bizarre and beautiful plants from the southern hemisphere, Logan is recognised as Scotland's Most Exotic Garden. Warmed by the Gulf Stream, it is ablaze with colour throughout the season. Filmed on numerous occasions, it was notably used as a backdrop for the cult 1973 film, The Wicker Man.

The Royal Botanic Garden Edinburgh (RBGE) is a leading international research organisation delivering knowledge, education and plant conservation action around the world. In Scotland its four Gardens at Edinburgh, Benmore, Dawyck and Logan attract a million visitors each year. It operates as a Non Departmental Public Body established under the National Heritage (Scotland) Act 1985, principally funded by the Scottish Government. It is also a registered charity, managed by a Board of Trustees appointed by Ministers. Its mission is "To explore, conserve and explain the world of plants for a better future".