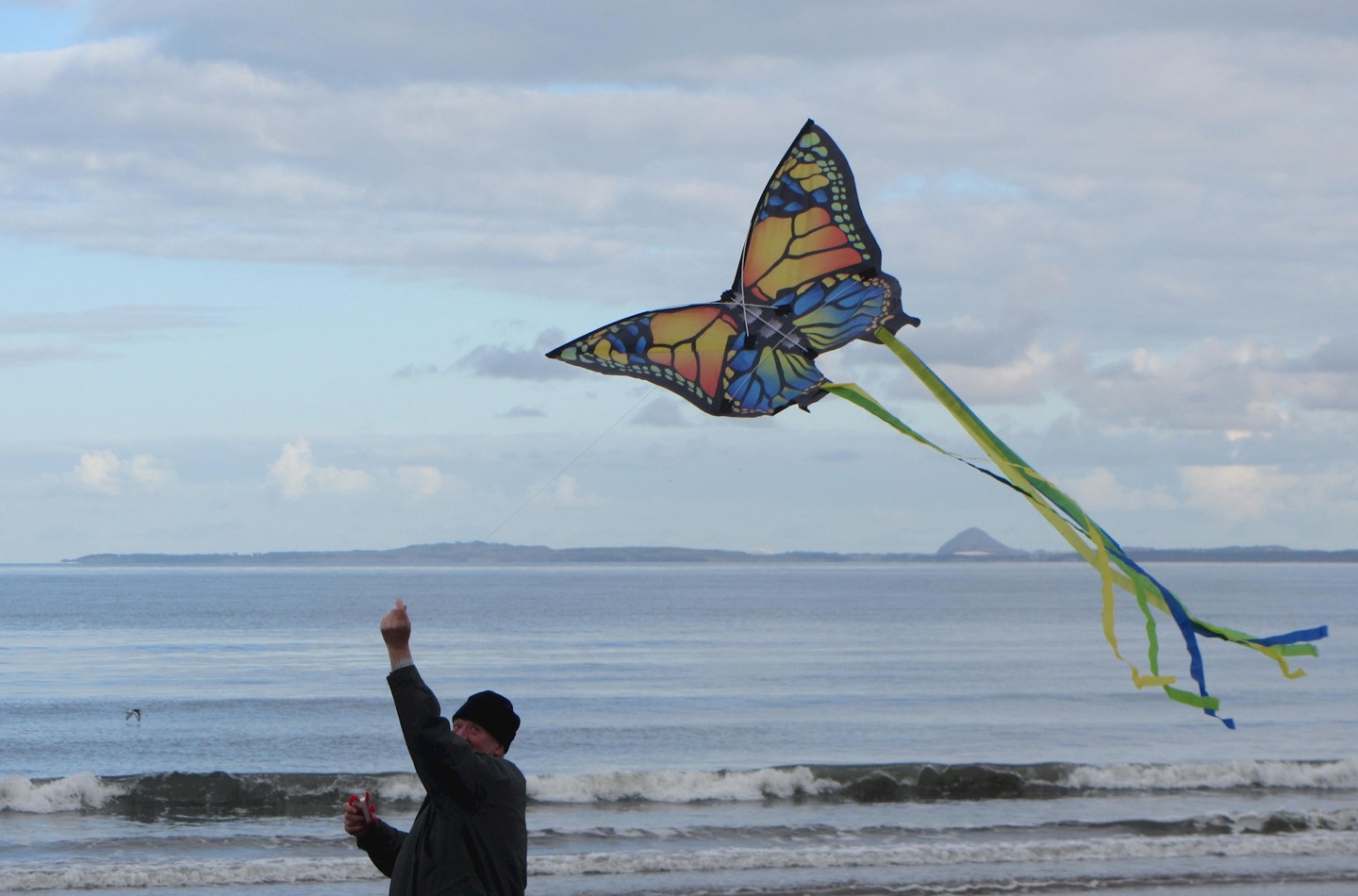 Edinburgh Shoreline Project Turns One
;
The Edinburgh Shoreline project celebrated its first anniversary in style last weekend (2nd March) with 100 guests at a special event here in the Botanics. They reflected on and celebrated all the wonderful achievements from the last year and launched their community map, oral history interviews and project documentary.

Since launching in March 2018, Edinburgh Shoreline project has been working to reconnect Edinburgh citizens with their coastline. Developers Karen Chambers, Elspeth Wills and Leonie Alexander were passionate about raising Edinburgh's profile as a coastal city with rich history and biodiversity and the fantastic documentary shows they've spent the last year doing that.

René Sommer Lindsay gave an interesting talk about how Copenhagen is adapting to climate change and Emily O'Brien spoke about the important work of Seafield Shoreline who are improving planting and habitats in Seafield, Edinburgh.

The day also included a thought-provoking panel discussion with Dr Larissa Naylor (University of Glasgow), Ben Macpherson MSP and Paul Lawrence (City of Edinburgh Council), who spoke about the future of our coast.

The future of the capital's 27km shoreline is a big concern for many local communities, as highlighted in the specially commissioned film. Which is one of the many reasons the project has been such a success: It engages so many people, from different groups in diverse areas of the coast, unifying them with the same cause.

The short film which you can watch here encapsulates all the project's brilliant, exciting, important work and achievements and provides an insight into local peoples vision for the future.

Summer 2018 saw the public launch of the project with an exhibition at the Botanics, engaging over 40,000 visitors with information on its important history, how the area has developed over time, and the unique landscape which supports a variety of species.

Since then, over 1000 people have participated in activities, exploring their surroundings and, as the project developers wished, raising the shorelines profile. Various events included people sharing memories of playing on the beach as children to collecting data on invertebrate species found on mudflats.

These activities have enabled the project to listen to and learn from local communities while exploring the shorelines natural and cultural heritage. The public are concerned about changes that future developments will have on the shoreline, plastic pollution on beaches, water quality, limited access to the coast, climate change and preserving quality green space. Shoreline provides a space for this myriad of issues important to local communities to connect: a place where Knit the Shoreline, Wardie Bay Beachwatch and Newhaven Community Choir, amongst others, share common interests.

We're all excited to see what the future holds for the Edinburgh Shoreline project, and after such a successful year, watch this space…

ENDS

 

For further information, interviews or images, please contact Heather Williamson on 0131 248 2942 or Shauna Hay on 0131 248 2900

EDITOR'S NOTES

Edinburgh Shoreline Project is an exciting, new, community centered initiative celebrating the city's 27km coastline. They are rediscovering history, plant and animal life and inspiring people to explore their coast and take responsibility for its future health.

The Royal Botanic Garden Edinburgh (RBGE) is a leading international research organisation delivering knowledge, education and plant conservation action around the world. In Scotland its four Gardens at Edinburgh, Benmore, Logan and Dawyck attract around a million visitors each year. It operates as a Non Departmental Public Body established under the National Heritage (Scotland) Act 1985, principally funded by the Scottish Government. It is also a registered charity, managed by a Board of Trustees appointed by Ministers. Its mission is "To explore, conserve and explain the world of plants for a better future".