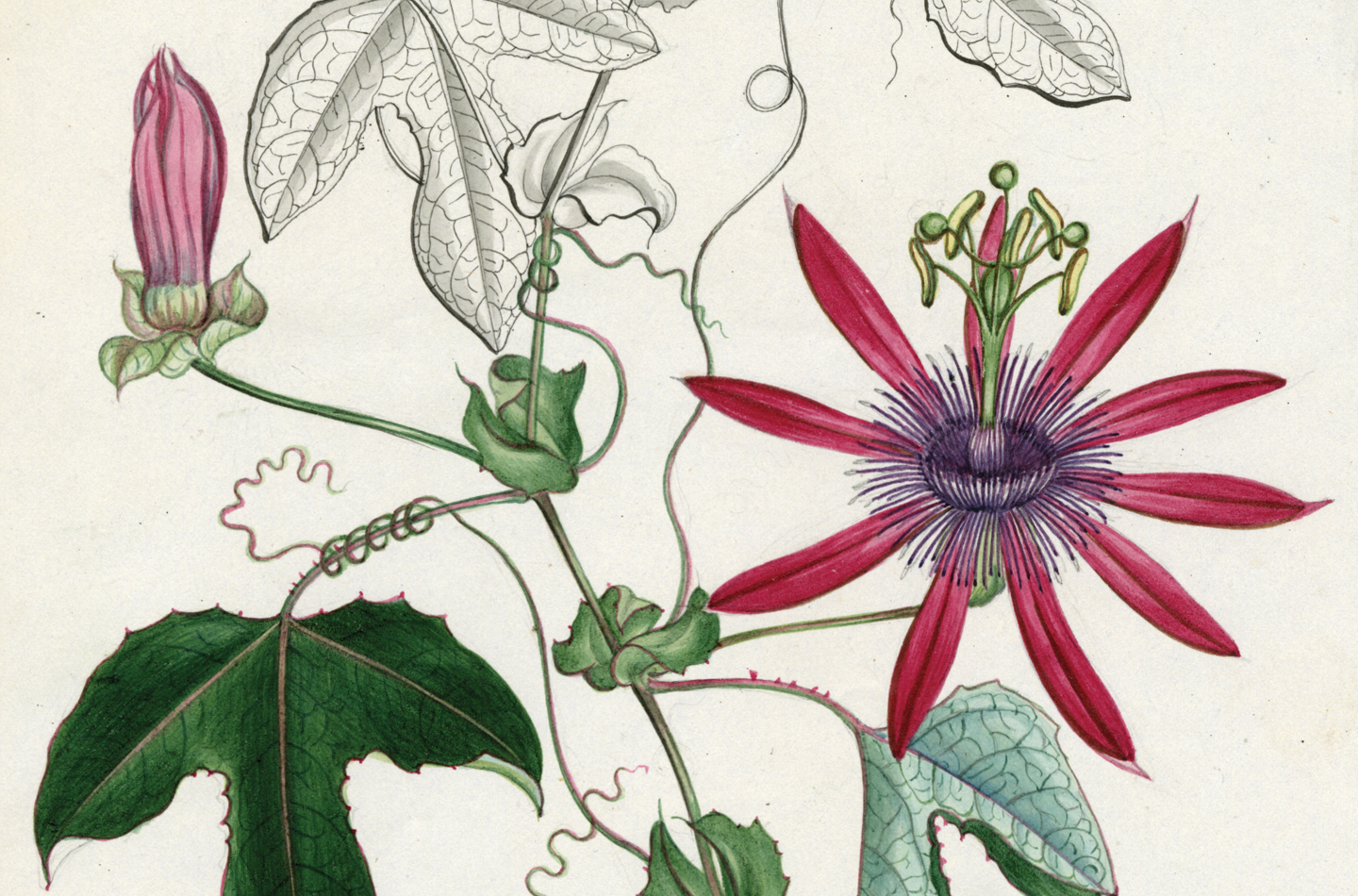 RBGE presents two magnificent exhibitions to take part in the Edinburgh art festival
The Royal Botanic Garden Edinburgh's (RBGE) two remarkable exhibitions are joining forces to be a part of the Edinburgh Art Festival 2023. This year is the 19th year of the Art Festival and it is gearing up to be one of the largest yet. 

Shipping Roots, an exhibition by Keg de Souza is taking place at Inverleith House, in the heart of the Garden. Connecting Histories, a beautiful botanical art exhibition is housed at the John Hope Gateway gallery. Both showcase in various ways the plants that were brought to India by the British during colonial times.

Over the course of six rooms, De Souza's specially commissioned work creates immersive environments that incorporate archival materials like botanical illustrations and herbarium specimens, sculpture, textiles, prints, plants, sounds, and smells. This encourages viewers to consider the movement of plants and what they reveal. 

Connecting Histories presents a rare collection of Indian botanical drawings, preserved in the archives of RBGE, highlighting the organisation's long-standing ties to India. The artworks depict the geographic spread of plants brought in by the British Empire while also illustrating a crucial period in the history of Indian art.

The British hired Indian artists to paint and draw the plants they imported. All bar three of the illustrations are plants that the British brought to India during colonial times. The messaging compliments the stories told in the Shipping Roots exhibition. 

The Indian artists used surrounding natural resources in ingenious ways to create and manage their art. They cleverly used plants to create their paints. Yellow was created from Garcina pictorial, red and purple from Oldenlandia umbellate and so on. To contain their paints, they meticulously gathered mussel and oyster shells, and crafted paint brushes from camel hair. 

In Inverleith House, one of the rooms in the Shipping Roots exhibition tells the story of the movement of eucalyptus. The ceiling is covered with the dried plant and infuses the room with its natural pine like fragrance. The space tells the narrative of how eucalyptus is the quickest and tallest growing hardwood in the world, noted by the British, who exported it from Australia and marketed it to India and America. It currently covers 22 million hectares of land worldwide and has been responsible for numerous destructive forest fires due to the oil in its leaves.