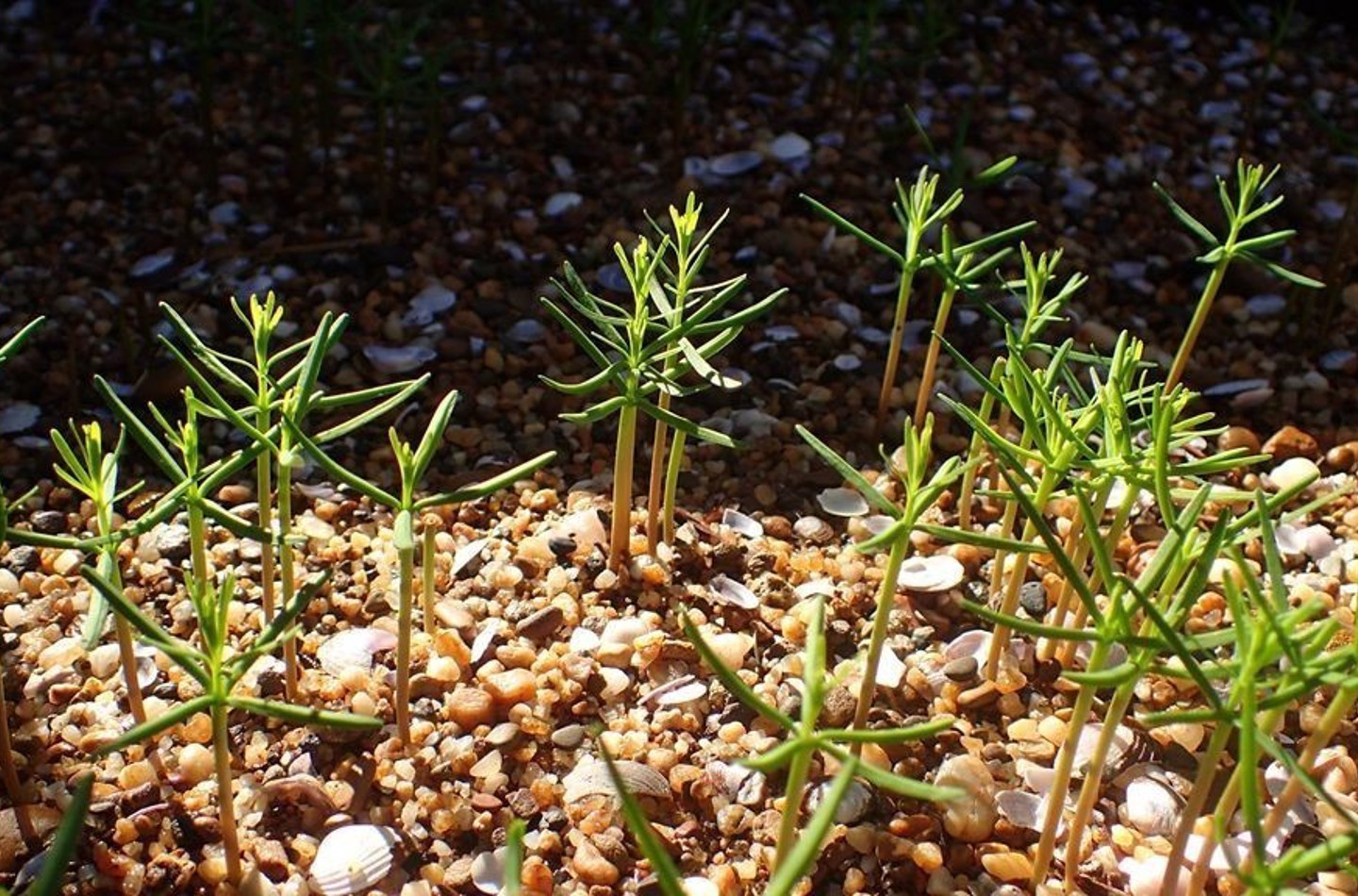 Green shoots of recovery cultivate job opportunities for environmental change
As the country emerges from COVID-19 lockdown, bringing fresh focus on Scotland's economic and green recovery plans, the Royal Botanic Garden Edinburgh (RBGE) is on course to promote jobs, apprenticeships and new public outreach while invigorating its globally important research, conservation and learning facilities against the challenges of the climate emergency and biodiversity crisis.

Resuming on-site clearing works for start of construction of the £70m Edinburgh Biomes project, the research institute expects an investment of over 100 jobs per year, with about 700 "person years" of employment being directly supported by the programme. Indicating its significance to the construction sector during delivery, this is a predicted benefit of around £150M.

With full planning permission secured, the organisation, currently celebrating its 350th anniversary, is forging ahead with design and construction partners. High on the agenda for early construction phases is ensure work opportunities and social inclusion for local people, creating openings for workers from disadvantaged backgrounds, graduates, apprentices and long-term unemployed. This will complement the work already done by RBGE in its community engagement and schools' programmes.

Central to the Biomes project is the research institute's commitment to the Scottish Government's green recovery plan. Replacing RBGE's ageing and failing Research Glasshouses will avoid catastrophic loss of plant species core to work in more than 35 countries. A dedicated plant health centre will secure the organisation's place at the vanguard of research into burgeoning lists of pests and plant pathogens destroying habitats at unprecedented rate. Substituting its old and inadequate heating and power systems with energy-efficient updates will greatly enhance. Refurbishment of the Garden's A-Listed Heritage Glasshouses and the addition of an iconic new Glasshouse will provide a focal point for public engagement.

Simon Milne MBE, Regius Keeper, has emphasised the need to stay focussed on environmental and societal improvement as plans are laid for sod cutting in the spring: "Amidst the many personal, social and economic tragedies and challenges of the last few months, there is heightened awareness of interdependencies between human and environmental health, social justice, sustainable development and economic recovery. We are hugely grateful for the support of Roseanna Cunningham, Cabinet Secretary for Environment, Climate Change and Land Reform and for the investment of the Scottish Government to date. Increasingly, as the project moves forward, our own fundraising drive will add to the momentum of the project.

"The Royal Botanic Garden Edinburgh is a force for global change and, in the Edinburgh Biomes initiative, we can bring real benefits to people living and working in Scotland right now by ensuring this project is both ambitus and inclusive. Our future is dedicated to 350 more years and beyond, helping protect lives and economies by underpinning the overarching need to protect the global environment," he said.

Commenting that there could be no alternative to the combined approach of delivering environmental and societal improvements, RBGE's Chair of the Board of Trustees, Dominic Fry, concluded: "A green recovery from Covid-19 is imperative, based on belatedly acknowledging the interdependence of human and environmental health. 

"Edinburgh Biomes represents a physical embodiment of that green recovery, bringing with it jobs, infrastructure, education and science. If we are serious about wanting a future that's greener, kinder and more equal, an investment of this scale and ambition cannot be ignored: it is a critical and unique moment to put people, planet and plants first for future generations." 

Find out more about the Edinburgh Biomes.