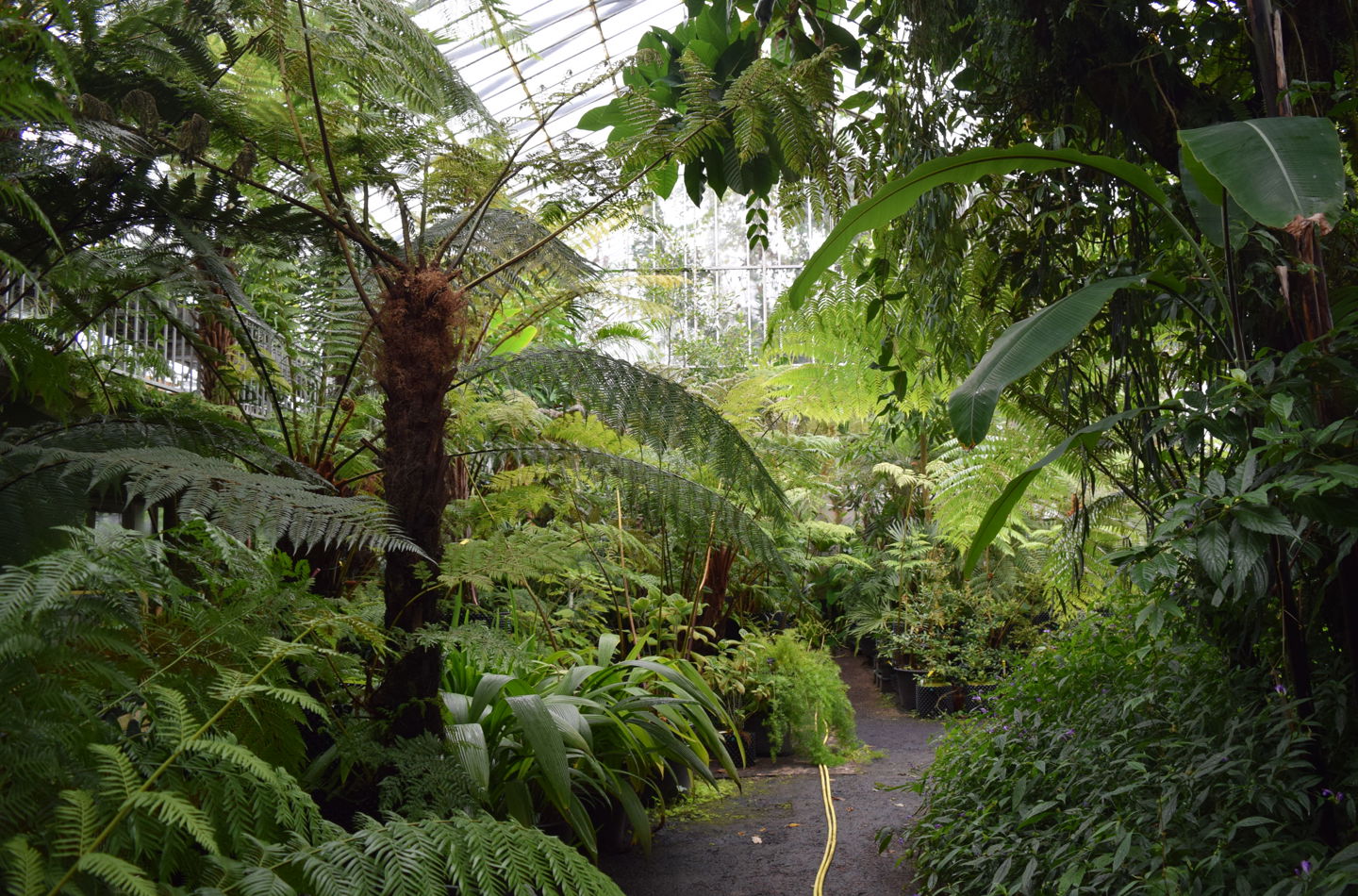 Exclusive opportunity to be part of a landmark project
Edinburgh Biomes
Thu 29th Jun 2023
People who feel close to the Royal Botanic Garden Edinburgh are being given an exclusive opportunity to make a special contribution to the restoration of our Glasshouses by joining limited edition behind-the-scenes tours and meeting remarkable horticulturists in their "home" surroundings.

While the much-loved public Glasshouses have been closed to visitors since 2020 for essential refurbishment during the Garden's Edinburgh Biomes project, work has continued apace behind closed doors. Now, after months of planning, 108 people – over nine specially organised tours – will have the chance of unequalled access to see for themselves just what's been going on.

Led by the Glasshouse Supervisors, specialists in the care of plants from arid landscapes to tropical jungles, the tours will first explore the Grade-A listed Front Range Glasshouses where visitors will witness first-hand the ongoing challenges and triumphs of the 'decant programme' – the largest removal of plants since the Garden moved to Inverleith in 1823. The expert team will share some of the innovative ways in which critically important plant species, many of which are threatened in the wild, continue to be cared for amidst the refurbishment work.

Later, the tour moves past the heritage Palm Houses – where restoration work is well underway – and into the houses holding such tropical gems as Vireya rhododendrons and the enigmatic but endangered corpse flower, Amorphophallus titanum. With the additional rare treat of looking into the research glasshouses as the tour passes along Horticulture's North Block – an area not normally accessed by the public and home to the rarest of plant specimens.

Each two-hour tour will run from 10.30am to 12.30pm every Tuesday from July 4 to August 29 only. As the Glasshouses are now located within a secure construction zone, safety is paramount and tour numbers are therefore strictly limited.

Click here for more details and to book a ticket.