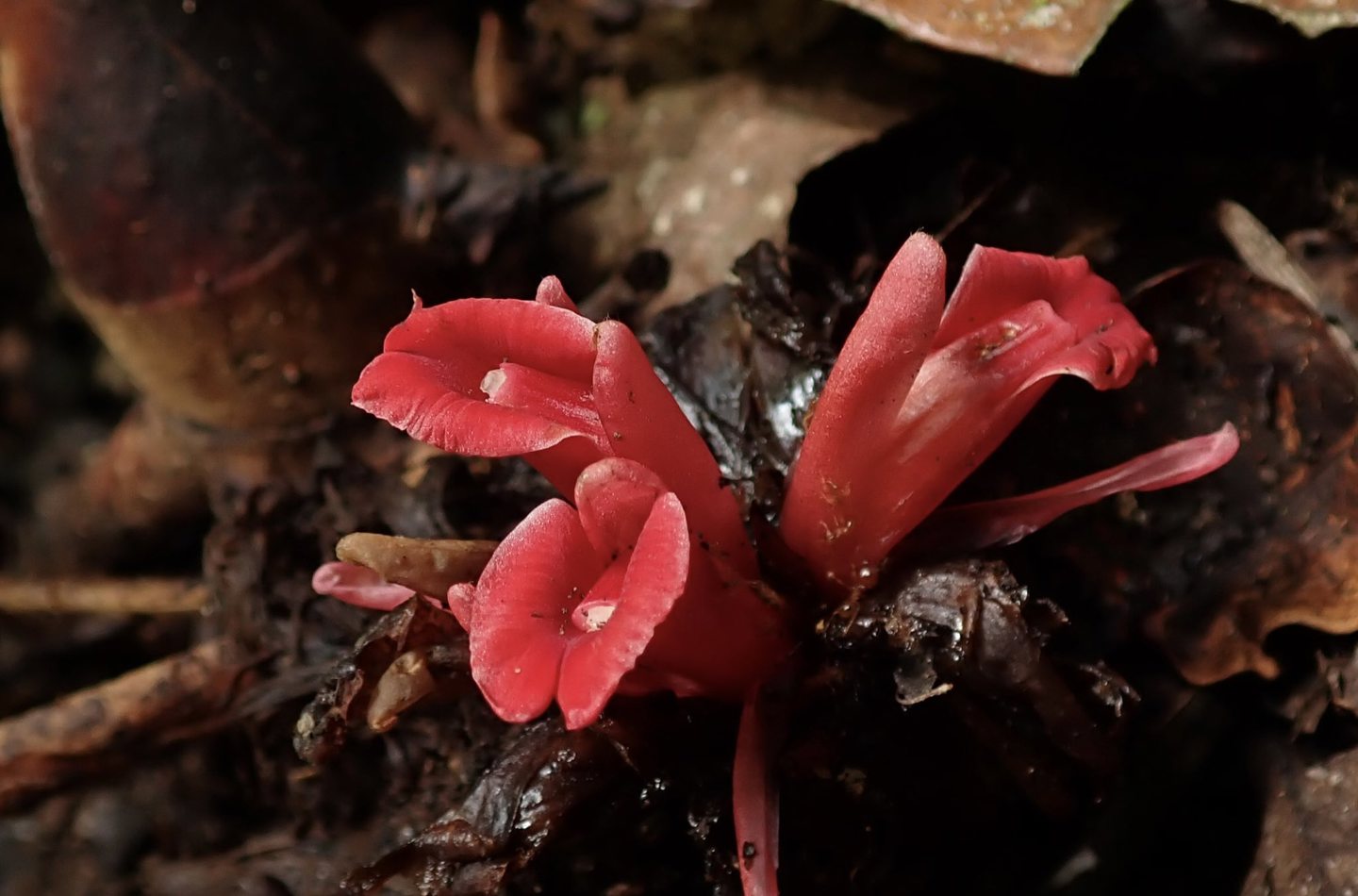 Advancing partnerships for Papua New Guinea and Scotland
Science
Mon 26th Jun 2023
Warm welcomes were followed by long awaited catchups and planning exercises when research partner Thomas Magun from the Forest Research Institute, in Lae, Papua New Guinea (PNG-FRI) arrived at the Royal Botanic Garden Edinburgh (RBGE) to meet colleagues in the Southeast Asia Team.  

The island of New Guinea, in the western Pacific, is home to phenomenally rich habitats. Having drawn botanists to its shores for centuries, it continues to demonstrate astonishing numbers of new species and is a major global biodiversity hotspot. International collaboration is making crucial inroads to conservation efforts. 

Dr Axel Dalberg Poulsen, a world-renowned expert on the Ginger family who is based at RBGE, regularly works with Thomas and other staff from PNG-FRI. He explained: "In the context of the biodiversity crisis, we still have much to learn about the plants of this region. More botanical exploration is urgently needed so species, most of them found nowhere else in the world and countless not yet described to science, can be documented, studied and preserved. Effective research comes through collaboration. Having worked with Thomas and his colleagues in PNG over two decades, it is important for us to welcome him here to meet colleagues and learn what the work on the Living and Preserved collections involves at this end." Axel is hoping that collaboration may be expanded, and he will return to PNG later this summer. 

Following a packed week of meetings, Thomas Magun said he was leaving with clear new insight into the workings of RBGE: "While sharing expertise in the field never fails to be rewarding for all concerned and produces consistently useful data, there is always more to learn and to share. My visit to Edinburgh will certainly inspire future work in the herbarium and the field for me and my colleagues." 

Funding from the Sibbald and Bentham Moxon Trusts facilitated Thomas' visit.