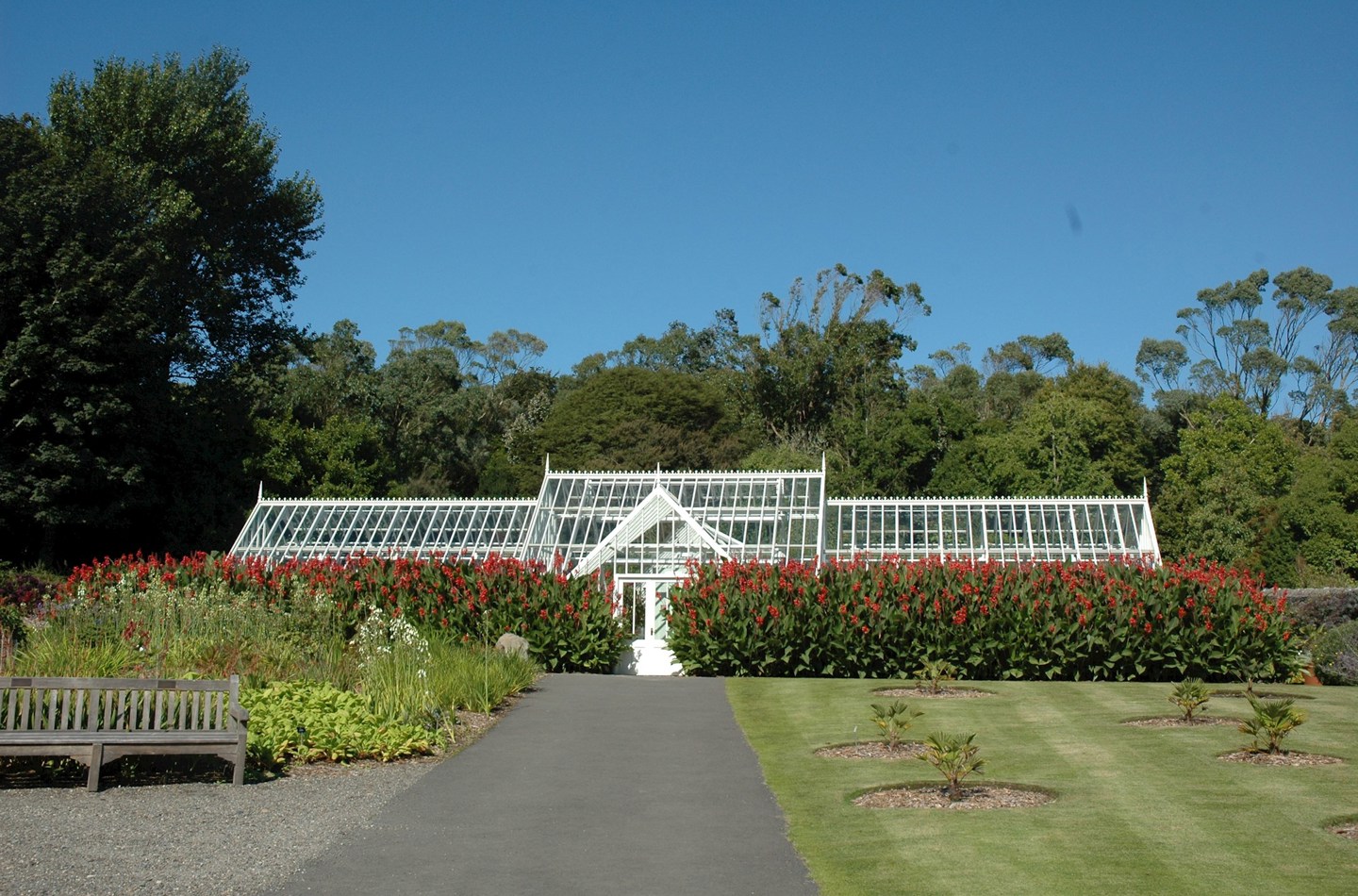 Logan Conservatory
A new conservatory was opened at Logan Botanic Garden in 2014 to display southern hemisphere frost- tender plants. The conservatory is powered solely by Air Source heat pumps and solar power panels. In addition to helping reduce our CO2 emissions, they ensure that maintaining a frost-free environment is cost-free because the heat provided is adequate for the South African plants growing in the Conservatory without the need for additional gas heating.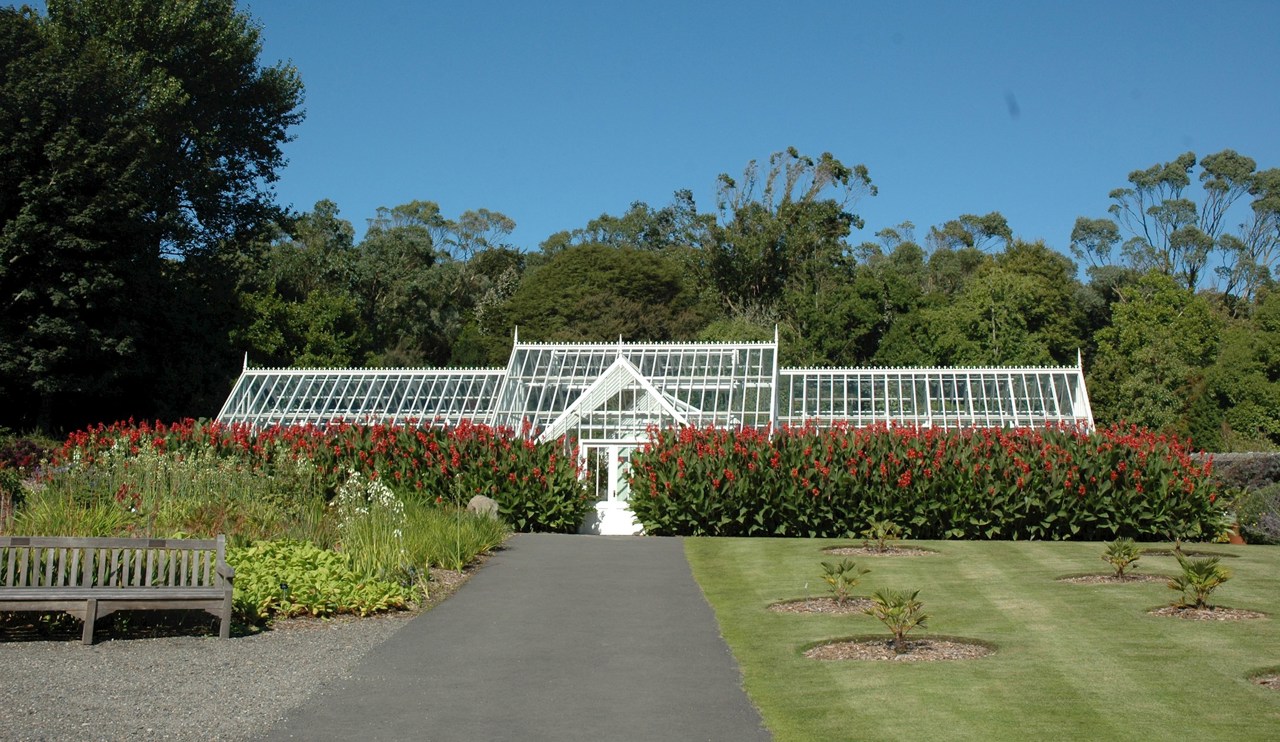 Alpine House
The Alpine Display house, opened in 2016, is constructed with a rainwater catchment tank. Rainwater collected is used to water the plants in the Alpine collections reducing the requirement for processed mains water.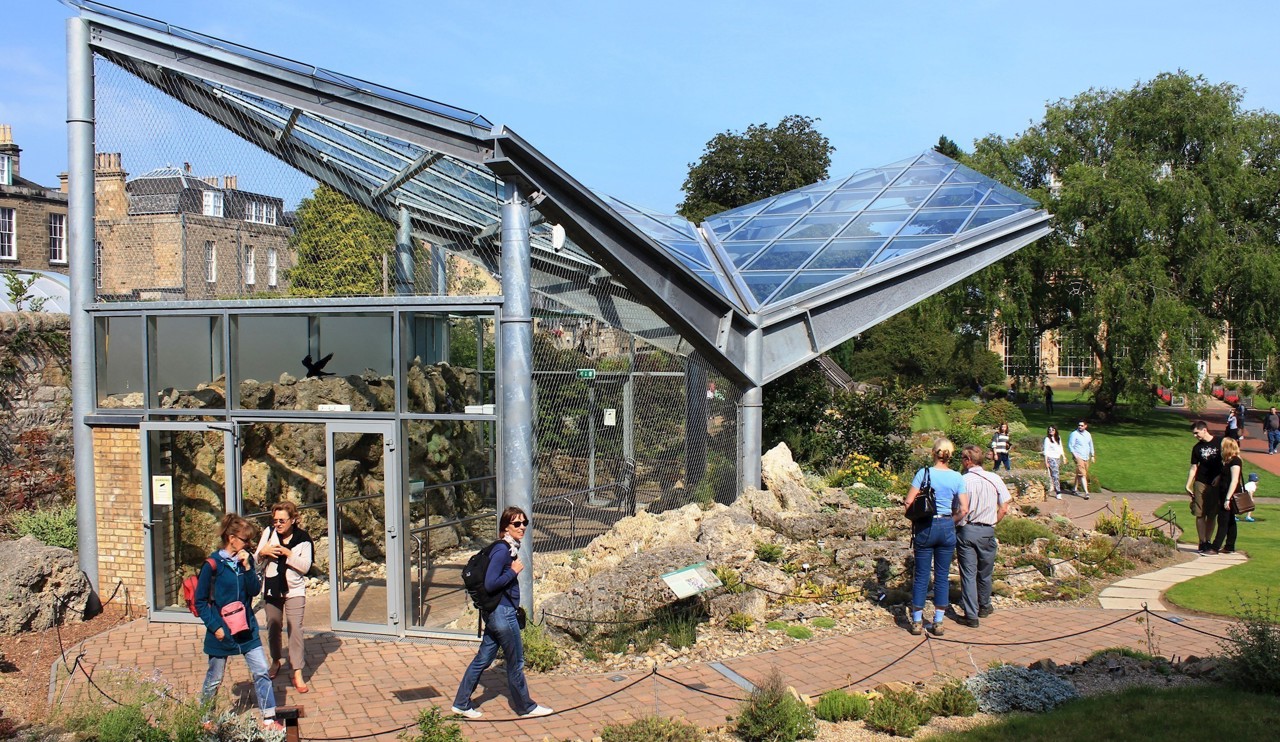 Nursery glasshouse
This glasshouse opened for use in 2017 and is used to grow plants from seed which are eventually planted out in the gardens and used for our research projects. It has a rainwater catchment tank and solar pvs installed.