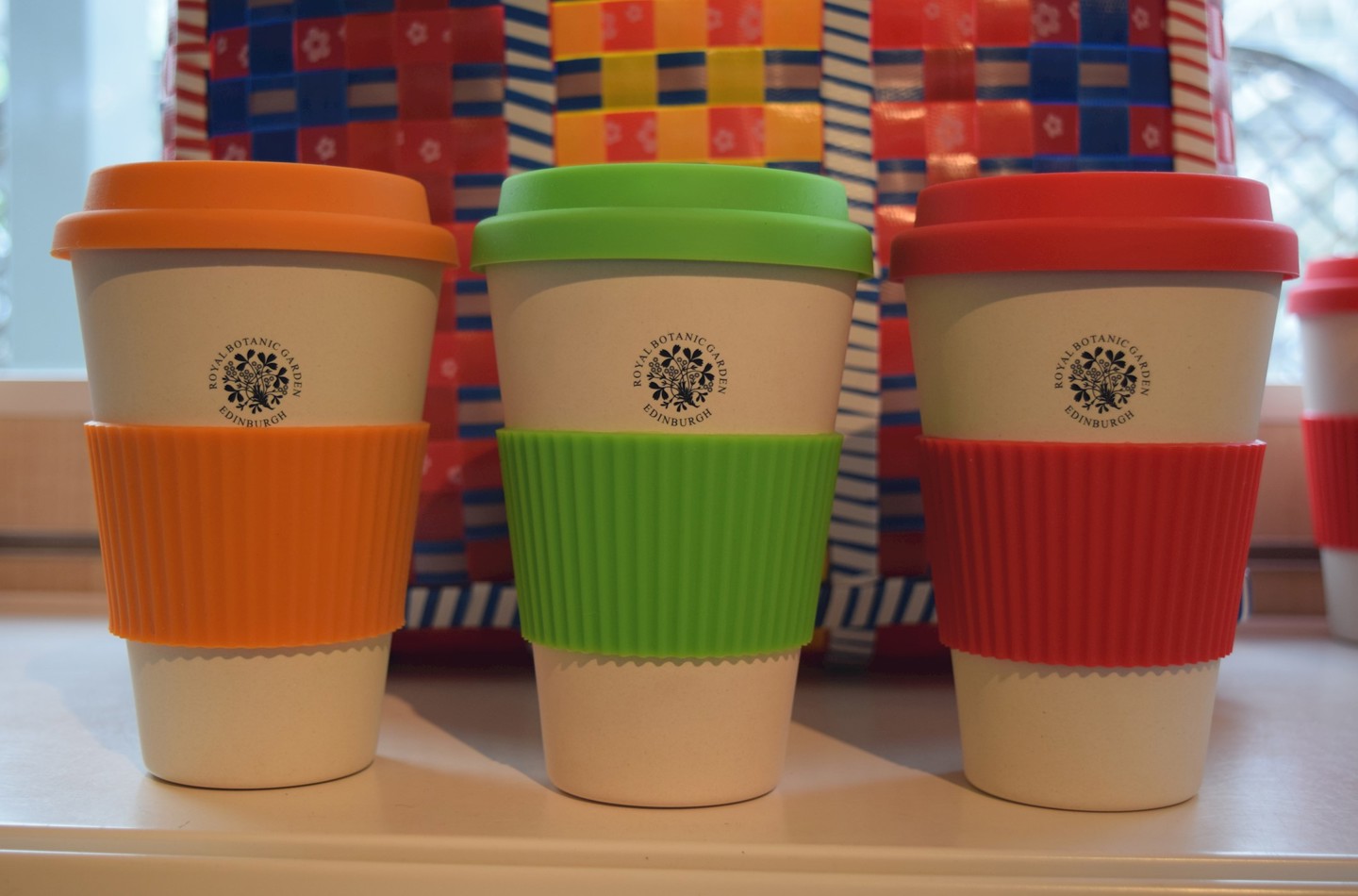 Action on Plastics
In the war on plastic waste, we are taking actions to reduce our reliance on plastics and to eliminate single-use plastics.


What we are doing
The Botanics' cafés and restaurants

By introducing canned and glass alternatives as well as draught products at the Edinburgh Garden, the sale of single-use plastic water bottles has been significantly reduced. All single-use plastic bottles will be removed from sale as soon as the water fountains are operational.
Takeaway cups and water bottles are reusable and visitors are encouraged to do so.
Compostable and fully recyclable packaging and wrappings are available for all our takeaway food, including sandwiches and salads.
Visitors to our restaurants and cafés are invited to use ceramic and glass crockery.
Plastic straws have been replaced by paper and compostable (plant origin) straws.
We are planning to introduce water fountains for visitors to use.

The Botanics Shop

Plastic bags in our shops are bags for life, made of a biodegradable LDPE (low density polyethylene) and up to 50% recycled content. We also sell plastic-free woven baskets.
We sell a wide range of fair trade and sustainable products: bamboo socks; reusable cups made from bamboo; baskets handmade by artisans from Myanmar made from recycled plastic strapping; home textiles woven from recycled plastic bottles.

Across the Gardens

Plastic is recycled at the four Gardens and there are special recycle bins for visitors and employees to use.
Many of the plants in our Nursery are grown in Air-Pot® made in Scotland from 100% recycled plastic.
At Logan, tap water is available in the café for visitors who can also purchase water in glass bottles, use cardboard takeaway cups and paper straws.
We are committed to environmental sustainability which is demonstrated by Gold Green Tourism awards at Edinburgh, Daywck and Logan Botanic Garden.

Our Science

The Tropical Diversity science programme at the Botanics involves research into the flowering plant family Sapotaceae.  Gutta percha, a latex produced by some species of Sapotaceae, is known as one of the 'original' plant-based plastics and traditionally we relied on it for all sorts of products, from golf balls to internet cables. 

Peter Wilkie is a senior researcher in the Tropical Diversity Section. His research focus is on the taxonomy of tropical trees of South East Asia, particularly, the flowering plant family Sapotaceae.  He is also interested in our relationship with plastic and the role that plant-based plastics can potentially play in minimizing the environmental impact of plastics.