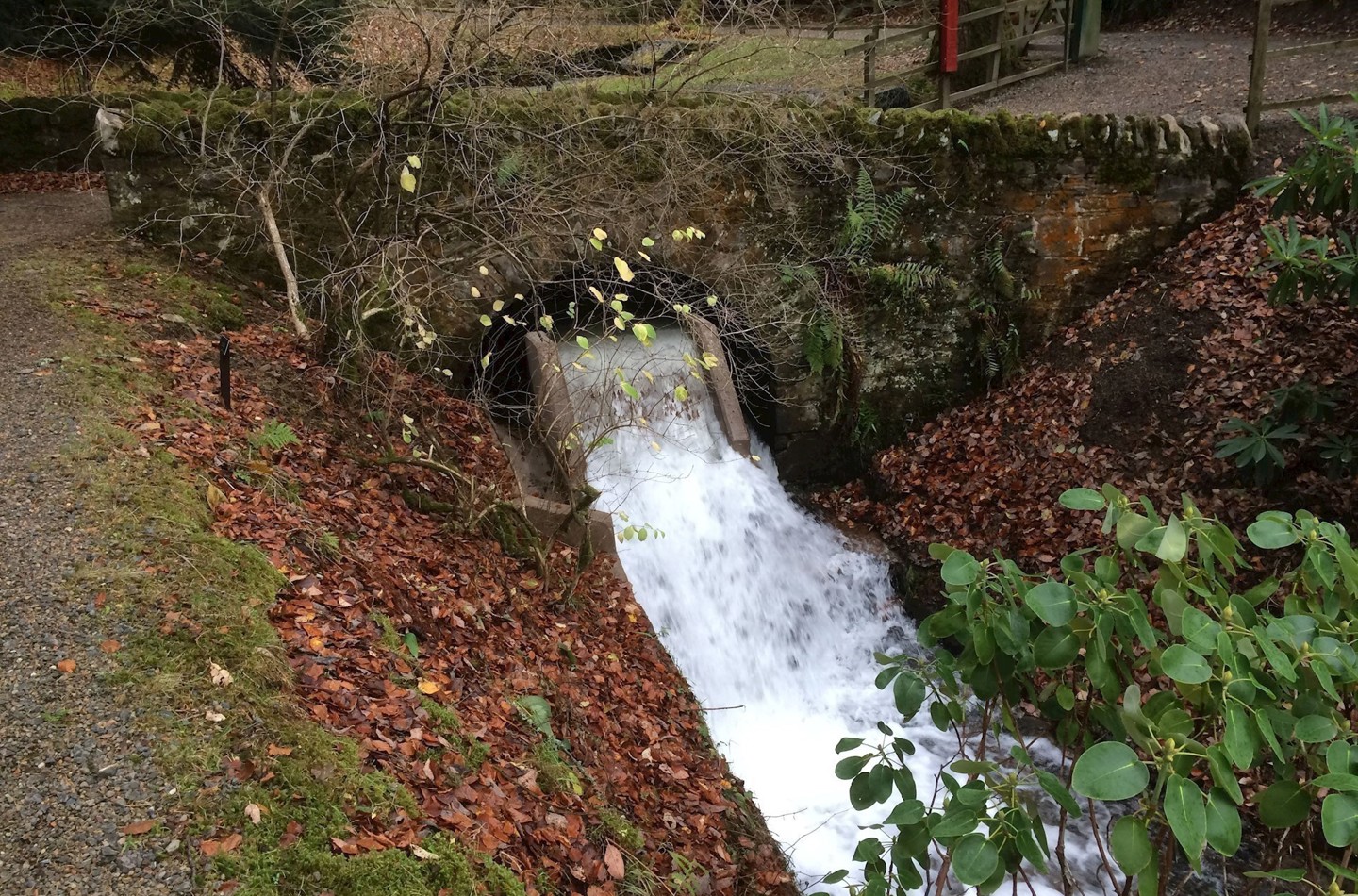 Looking after our environment
Projects
The Raingarden

In partnership with Heriot-Watt University, RBGE has created a rain garden on the Birch Lawn to reduce the impact of heavy rain.

The Experimental Garden

The Experimental Garden is located in an area of the Edinburgh Garden which has long been dedicated to the cultivation of native Scottish species. It uses native Scottish species to showcase the principles of evolution to visitors. Researchers from RBGE and University of Edinburgh are investigating the genetics and breeding behaviour of many of the plants growing there to discover more about how they have evolved.

 

The area has a marked trail through Scottish native woodland leading to a pond and a ruined bothy. The pond supports a wide range of dragonflies and damselflies and other pond dwelling wildlife. The naturalistic planting features prominent stands of avens (Geum urbanum and G. rivale) and campion (Silene dioica and S. latifolia), as well as foxgloves (Digitalis purpurea). One of the recurring scientific topics at the heart of the garden is hybridisation. While hybridisation is commonly used in horticulture and plant breeding to develop new cultivars, hybridisation also occurs in nature and can give rise to new species. The researchers are monitoring hybrids in the garden, and which combinations are most successful. This could lead to the identification of the genes responsible for hybrid vigour.

 

 

The Sweet Chestnut project

 

 

Frost on the freshly cut wood. Photo: Lynsey Wilson

This is the story of a mature Sweet Chestnut in the later stages of its life and its afterlife.

Dead and dying trees provide vital functions within ecosystems. In fact dead trees are often more diverse habitats than living trees supporting a greater amount of biodiversity.

Read the full story here.

Using an alternative herbicide

As a herbicide we now use a product whose active ingredient is essentially vinegar. Glyphosate has long been used to control weeds in private, commercial and agricultural environments. However, it is now being found in water courses and this is a concern for environmental managers. At RBGE we are trying to reduce our use of this potentially harmful chemical. We alternate our use of Glyphosate with applications of acetic acid (vinegar) on hard surfaces like paths and patios. The chemical is applied to the leaves of weeds with a conventional sprayer and the weeds die within 1-2 days. The downside of the acetic acid product is that it does not kill perennial weeds. However, it is providing an effective alternative to Glyphosate.