Climate emergency: inspiring others
Inspiring others to respond to the climate emergency
As one of Scotland's best loved visitor attractions, we have a hugely important role in engaging those that pass through our gates with the big issues facing the natural world, and empowering them to make a difference in their own lives. Our visitors range from the youngest pupil on our schools programmes, to the culture-vulture enjoying our acclaimed immersive art experience, 'Below the Blanket', celebrating the Flow Country, Scotland's most important terrestrial carbon sink. Hands-on involvement is key to full engagement, and our volunteer phenology programme, regular 'Bioblitzes' and citizen science events bring people face to face with our climate science.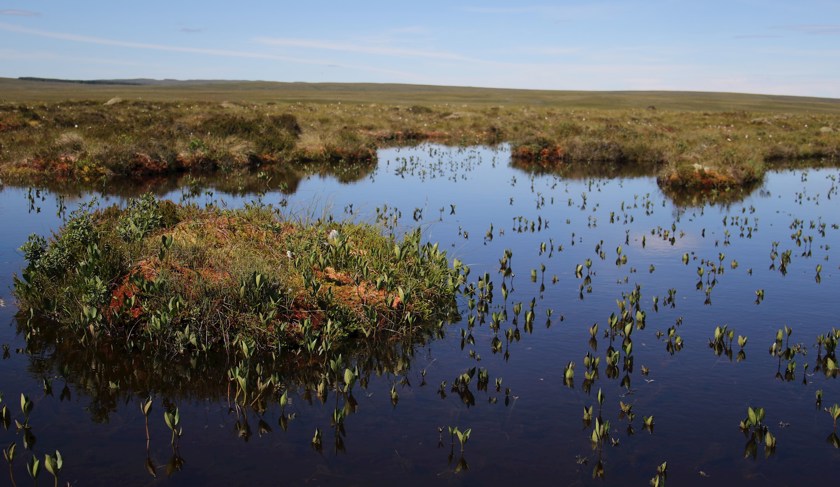 Flows Pool systems in the Flow Country

Across the world, anyone can access our expert teaching on climate-related issues such as pollinator security via our online learning facility, PropaGate. We also bring our expertise to the international policy conversation, working with institutes across the world to develop meaningful, achievable goals for sustainable development, protection of natural capital, and to minimise the impact of the climate emergency.