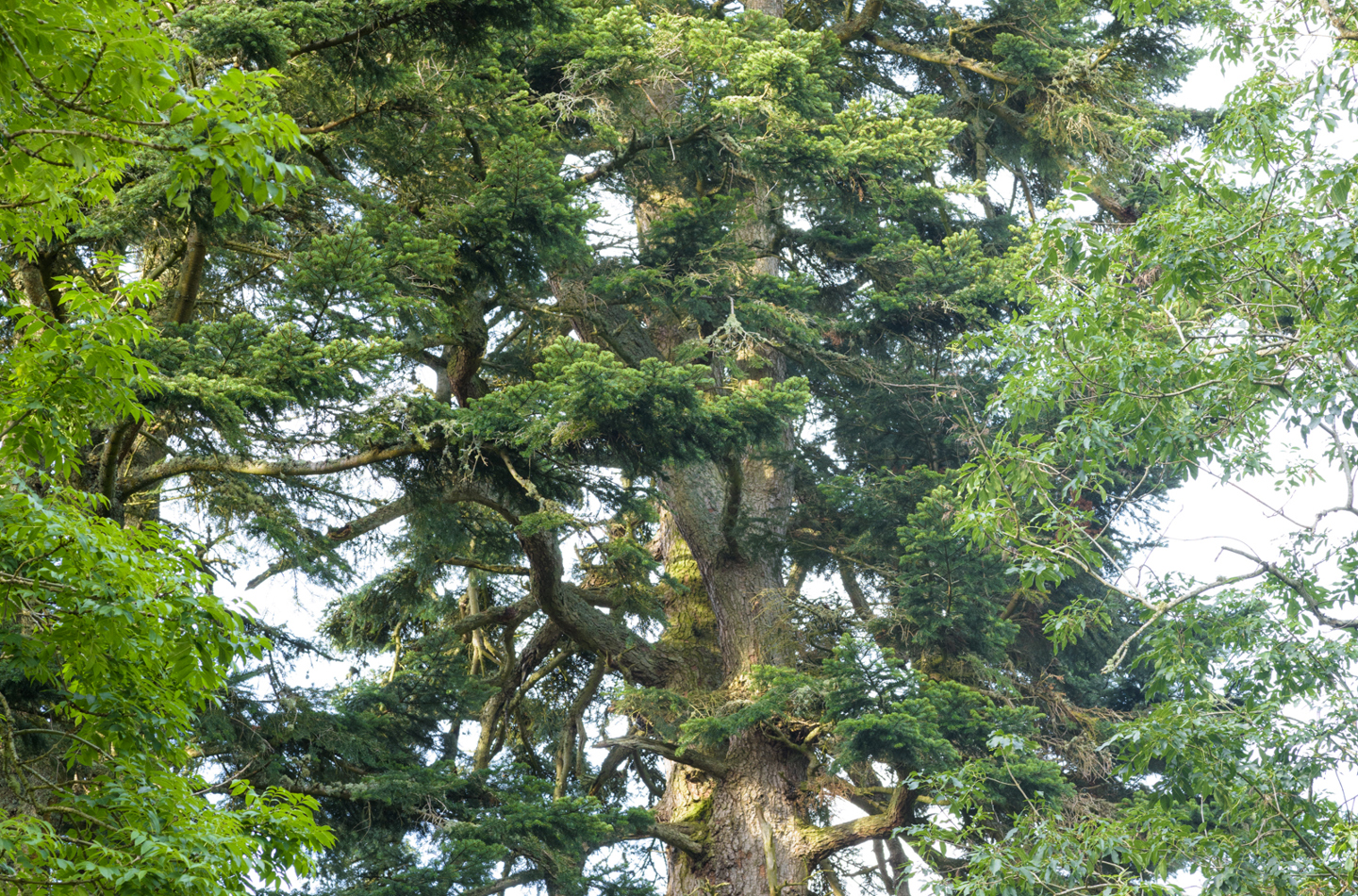 The Grand Old Man of Dawyck shortlisted for Tree of the Year
Our 340-year-old European silver fir, named the Grand Old Man of Dawyck, has been shortlisted for this year's Woodland Trust Scottish Tree of the Year.

Collected from the mountains of Europe it bears battle scars from centuries of harsh weather, including the great storm of 1880, the hurricane of 1968 and the relentless battering of Boxing Day 1998. Planted in the wake of the Battle of Bothwell Bridge and before the Jacobite rising, it has stood steady through many momentous periods in Scottish history and is the oldest tree to be found at Dawyck Botanic Garden.

If you haven't already voted, we would greatly appreciate your vote:

www.woodlandtrust.org.uk/visiting-woods/vote-tree-of-the-year-2019/scotland/

Make sure to place your votes before the competition closes at noon on 27 September 2019.

Image by Niall Benvie/WTML. Pictured with Graham Stewart, Curator of Dawyck Botanic Garden.