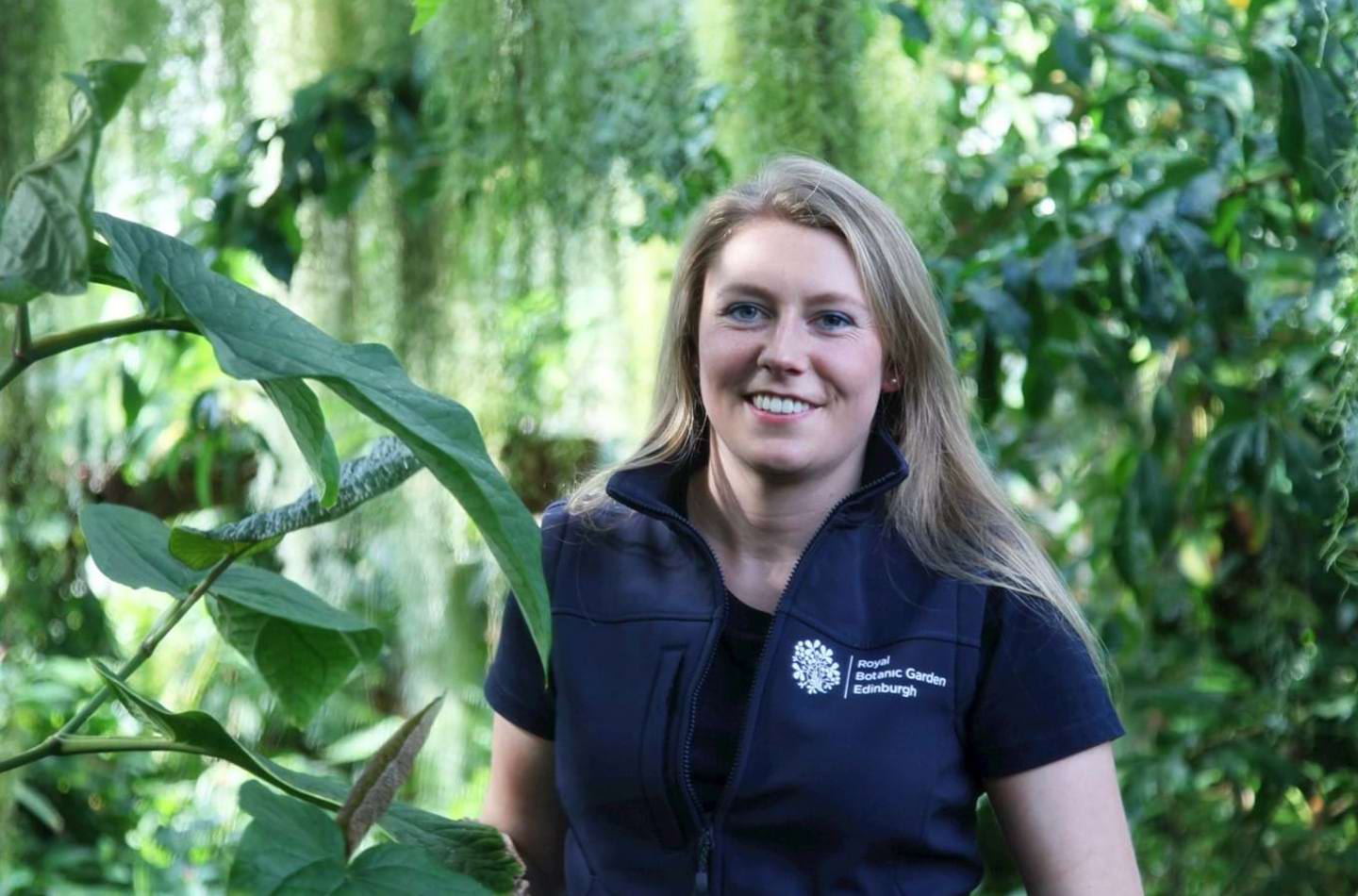 The Coffee Garden
Royal Botanic Garden Edinburgh
Visitor Attraction
Science
Thu 23rd May 2019
Coffee, one of the world's favourite drinks and now facing threat from climate change, is the inspiration behind Royal Botanic Garden Edinburgh (RBGE) horticulturist Kirsty Wilson's show garden at this year's Gardening Scotland event.

Kirsty, a Garden Supervisor and new presenter on BBC television's popular Beechgrove Garden, created the Coffee Garden while studying for her RBGE Diploma in Garden Design. Now, she and fellow students will be making the garden a reality for this year's three-day event at Ingliston, Edinburgh.

Kirsty, delighted that her design was selected by a panel of judges, explained: "We all love coffee, it's one of life's greatest pleasures. However, many people forget that it is derived from a plant. Although there are 125 species of coffee, we only use two of them to produce the popular beverage - Coffea arabica and Coffea robusta."

"At a time when climate change is arguably the most pressing of global challenges, RBGE is working with global partners to address the central issue of worldwide plant conservation. The Coffee Garden highlights its work of protecting plant species before they disappear and monitoring the situation to understand the speed with which their habitats are changing.''

Read more here and check Kirsty's blog.

Gardening Scotland runs from Friday 31 May to Sunday 2 June.