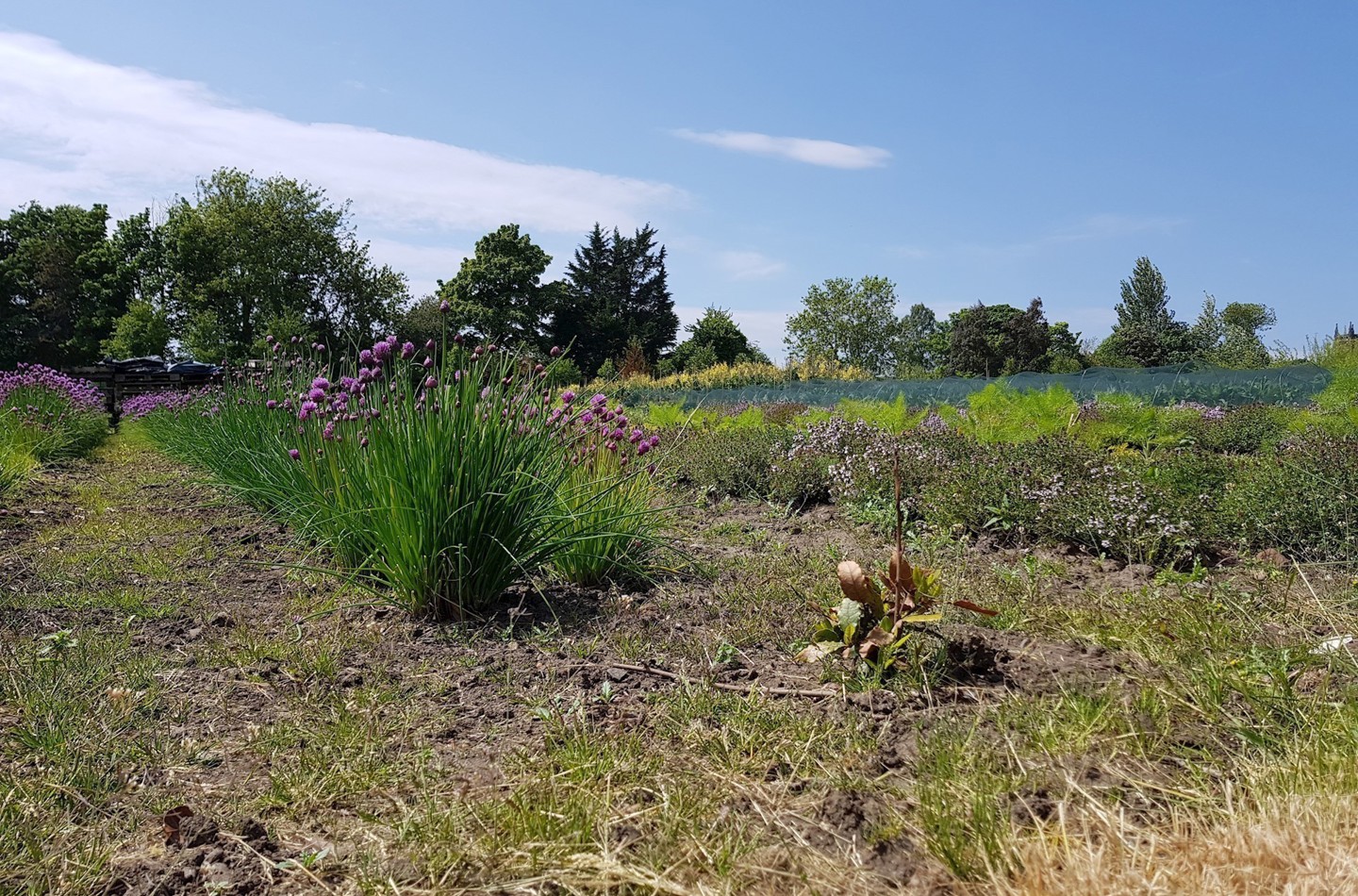 Internships
In one of the buildings is a classroom, where many horticultural students, at all levels have received practical training. There are a number of plants that allow for the demonstrating of specialist techniques such as pruning of plants and training of climbing plants.
The Nursery hosts a number of interns from all around the world each year.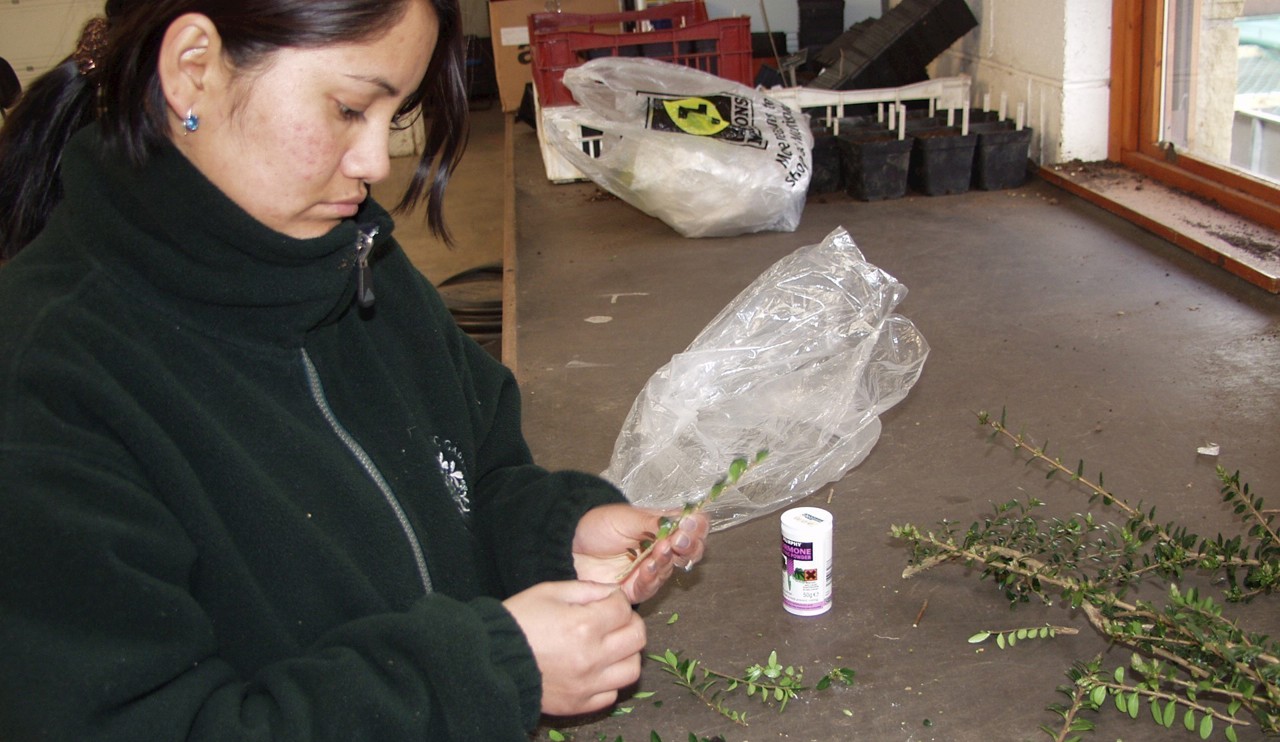 A Bhutanese intern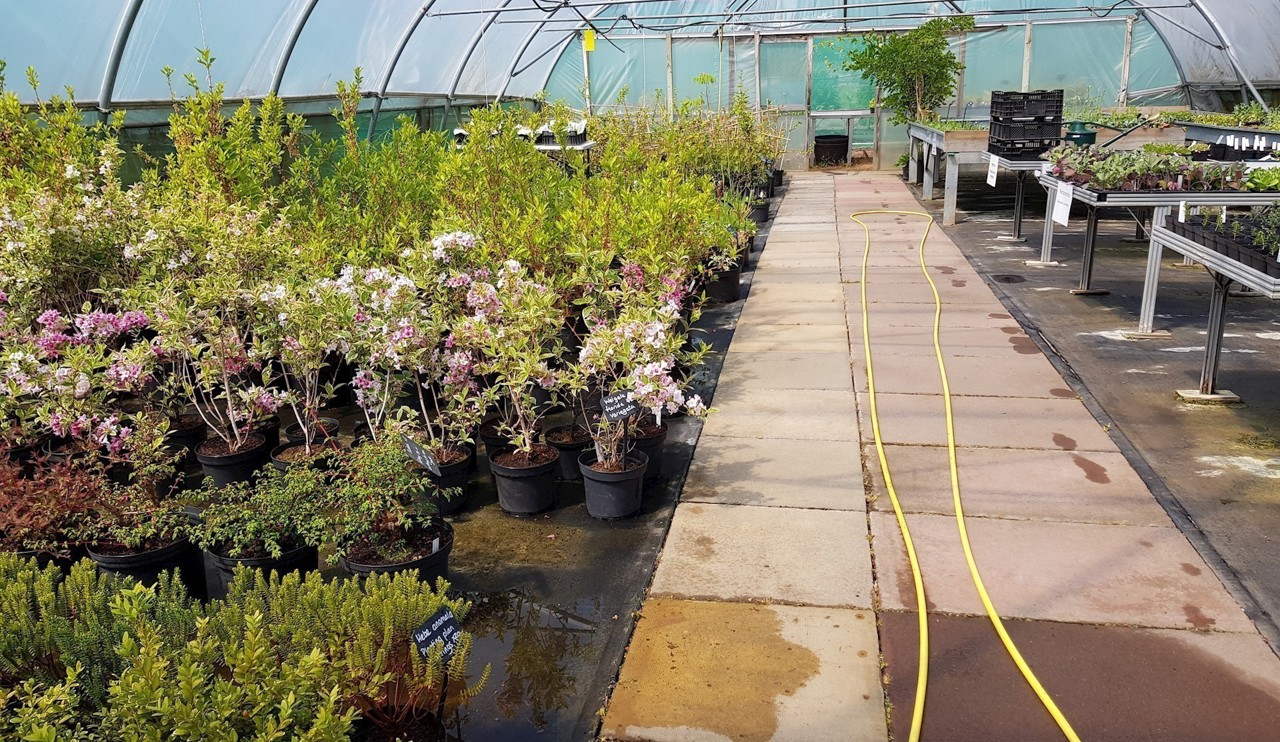 The Education tunnel
Vegetable growing
In 2016 an area was set aside to for the production of produce for the Terrace Café and the Gateway Restaurant; it helps to cut the carbon footprint and air miles of the food served at our outlets. Today a full range of tasty vegetables are grown with the help of a band of dedicated volunteers, from chives to kale.
In the tradition of the gardens founding fathers, there is a Rhubarb patch (Rheum rhabarbarum cv.) and a fledgling Asparagus patch (Asparagus officinalis cv.).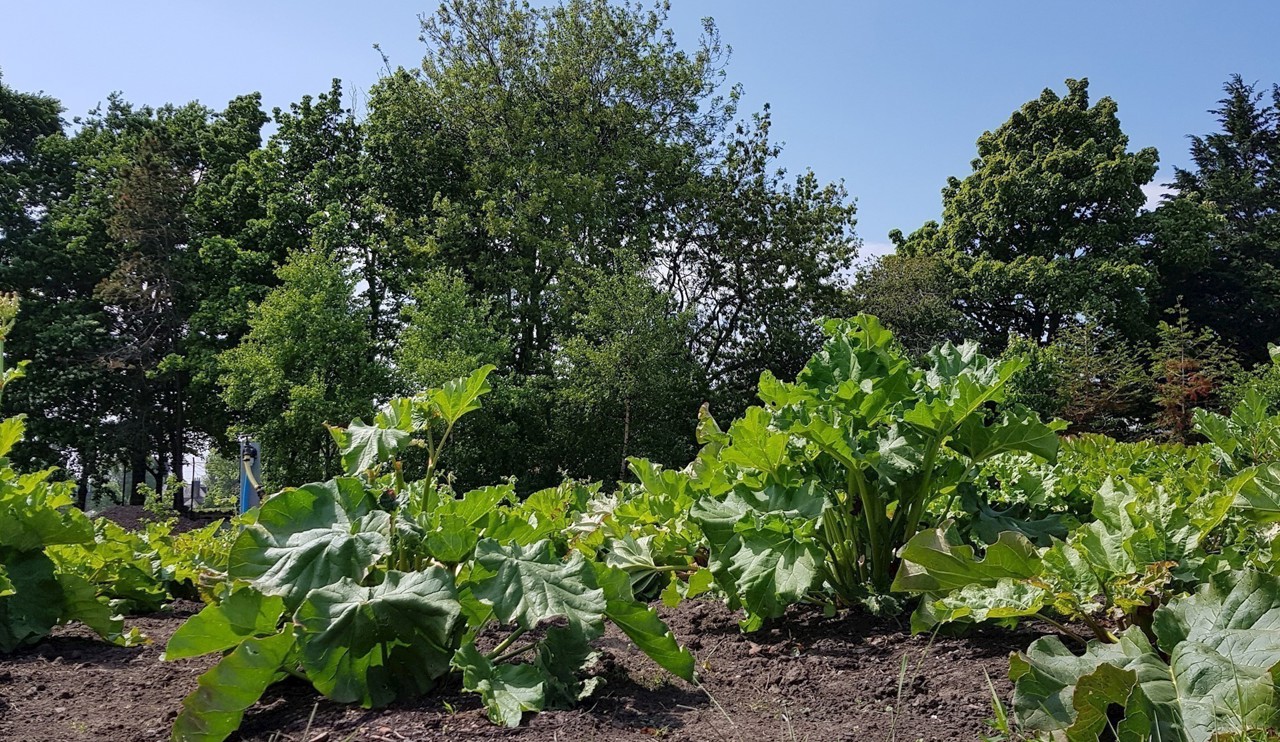 Growing Rhubarb in the Vegetable Garden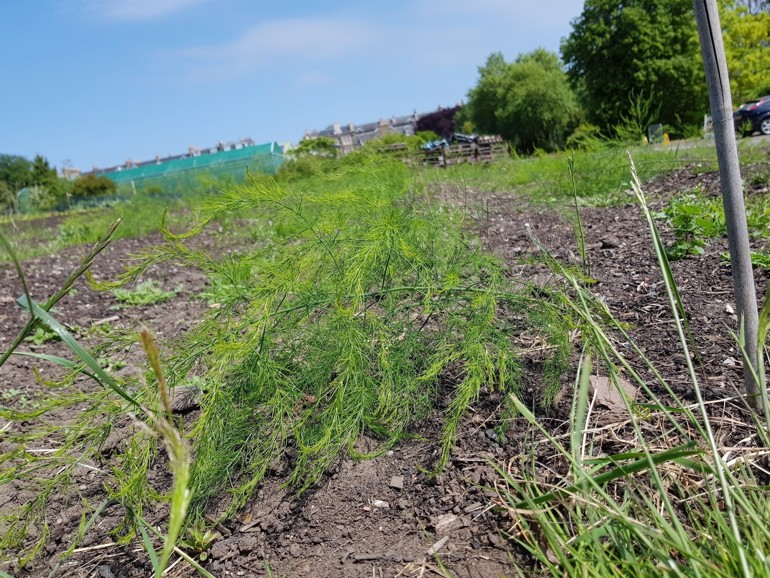 Young Asparagus plants
A large composting and materials yard supplies the garden with materials to build new projects and keep the soil healthy. There is even a Bee Garden to ensure good pollination.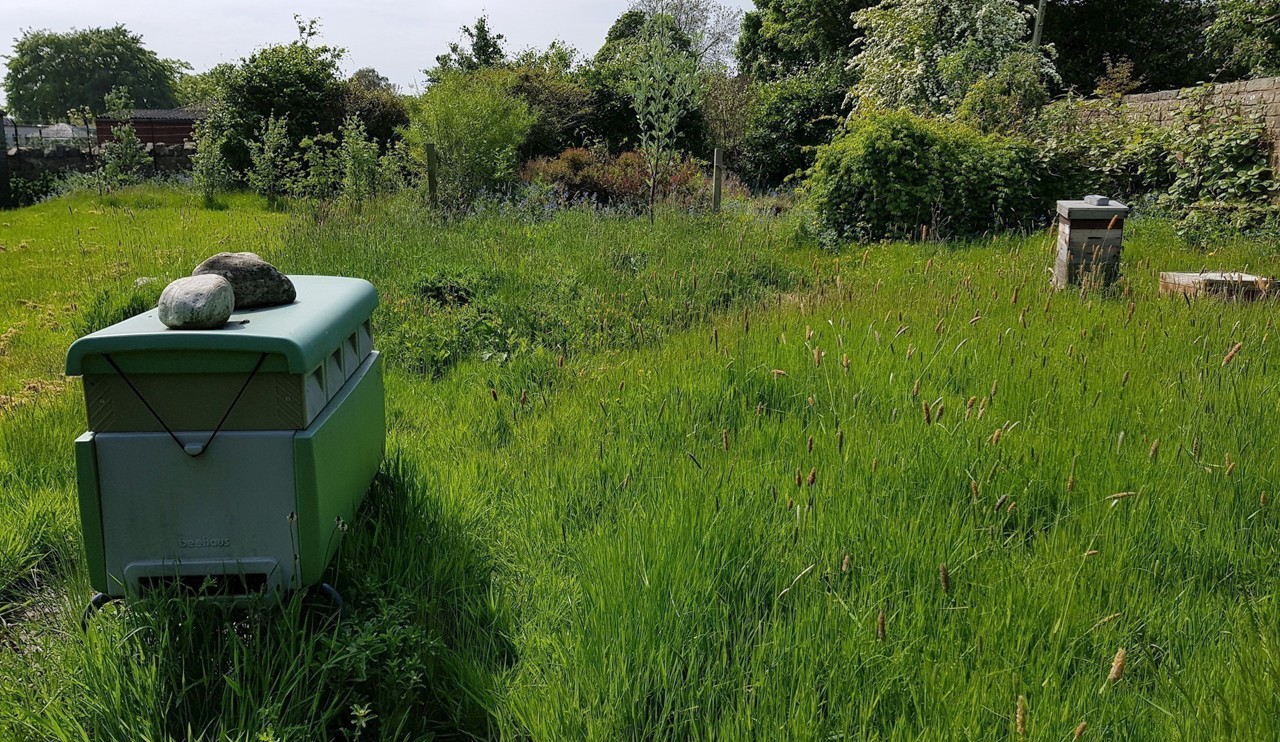 The Bee garden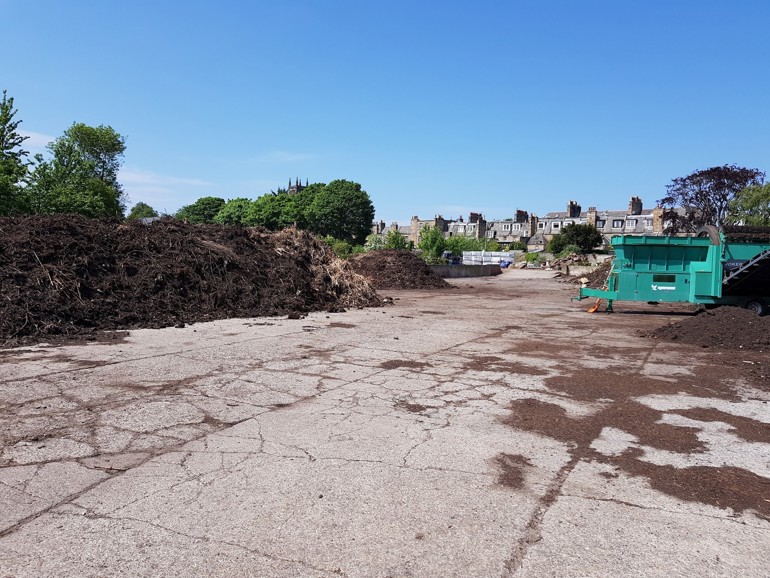 Composting and materials