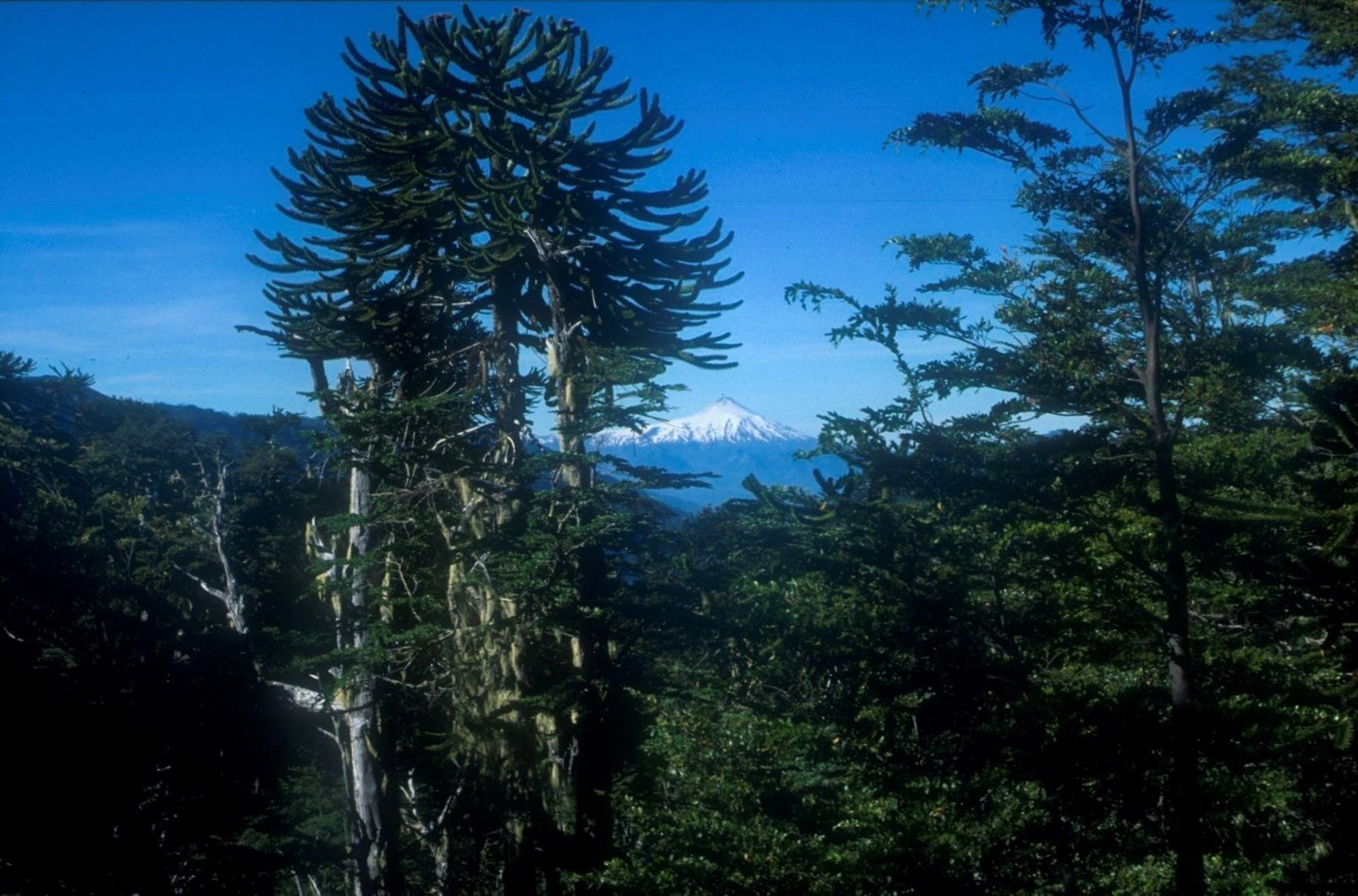 Conifer conservation boost: from Chile to Britain and back again
Royal Botanic Garden Edinburgh
Science
Tue 6th Feb 2018
;
[Hi-res images available on request]

The government of Chile's decision to create a network of national parks over a massive 10 million acres has been hailed as a significant boost for leading conservation experts pioneering international ex-situ management and protection strategies throughout Britain and Ireland.
Within the new network, in Patagonia, grow magnificent Fitzroya (alerce), tall long-lived conifers of particular interest to the International Conifer Conservation Programme (ICCP), based at the Royal Botanic Garden Edinburgh (RBGE).
Martin Gardner, the ICCP co-ordinator, explained how the conservation of this ancient conifer had been transformed in recent years:" Historically, Chile has lost unprecedented tracts of temperate rainforest, with only 11 per cent of what remains having any form of protection. Therefore, news that more forest is to be protected is to be welcomed by the International Conifer Conservation Programme which has spent 25 years researching these forests and working with Chilean partners to influence the conservation of Chile's precious and unique natural history. It is a good day for the planet!"
Before the ICCP started its quest, a single female clone of the threatened conifer Fitzroya was in cultivation, having been introduced in 1849 and identified through DNA fingerprinting research conducted by RBGE and the University of Edinburgh.
Parallel DNA fingerprinting carried out of the native forests has helped guide conservation policy of Fitzroya in Chile and led to a restoration programme of alerce in the country's Central Depression.
Today, in tandem with the work being undertaken in Chile, in cultivation in Britain and Ireland, there are 103 trees which are genetically different represented by 400 plants over 52 sites.

ENDS
For further information, images or interview, please contact Shauna Hay on 0131 248 2900/07824529028
A map is available to show where Fitzroya has been distributed using the ICCP network of sites
Editor's notes

Chile national park network: The overall area in Patagonia includes one million acres donated by Tompkins Conservation and thought to be the largest of its kind given to any country by private owners. It had been owned by the late Doug Tompkins, founder of the North Face clothing label, and his wife Kristine McDivitt Tompkins. The two worked together for decades to protect areas of Patagonia until Mr Tompkins died in a kayaking accident in 2015.
President Michelle Bachelet has called the signing an "unprecedented preservation effort".
International Conifer Conservation Programme
Of the world's 615 conifer species, 211 (34 per cent) are currently listed by the World Conservation Union (IUCN) as being of conservation concern. Principal threats include logging, uncontrolled forest fires, open-cast mining, and conversion of forests to pasture and arable land.
Established in 1991,ICCP combines taxonomic, conservation, genetic and horticultural research with international capacity-building for conifer conservation.


Fitzroya
The Fitzroya was named in honour of Robert FitzRoy, captain of the Beagle during Darwin's voyage and the man ultimately responsible for founding the Met Office
In 1993 a living specimen in Chile was found to be 3,622 years old.
A team of researchers from the University of Tasmania found fossilised foliage of a Fitzroya on the Lea River of northwest Tasmania. The fossil was 35-million-year-old and demonstrates the ancient floristic relationships between Australasia and southern South America, which botanists identify as the Antarctic flora.
Today, Fitzroya stands grow at altitude. Those near near sea level are most likely relict.
The Royal Botanic Garden Edinburgh (RBGE) is a leading international research organisation delivering knowledge, education and plant conservation action around the world. In Scotland its four Gardens at Edinburgh, Benmore, Dawyck and Logan attract nearly a million visitors each year. It operates as a Non Departmental Public Body established under the National Heritage (Scotland) Act 1985, principally funded by the Scottish Government. It is also a registered charity, managed by a Board of Trustees appointed by Ministers. Its mission is "To explore, conserve and explain the world of plants for a better future".