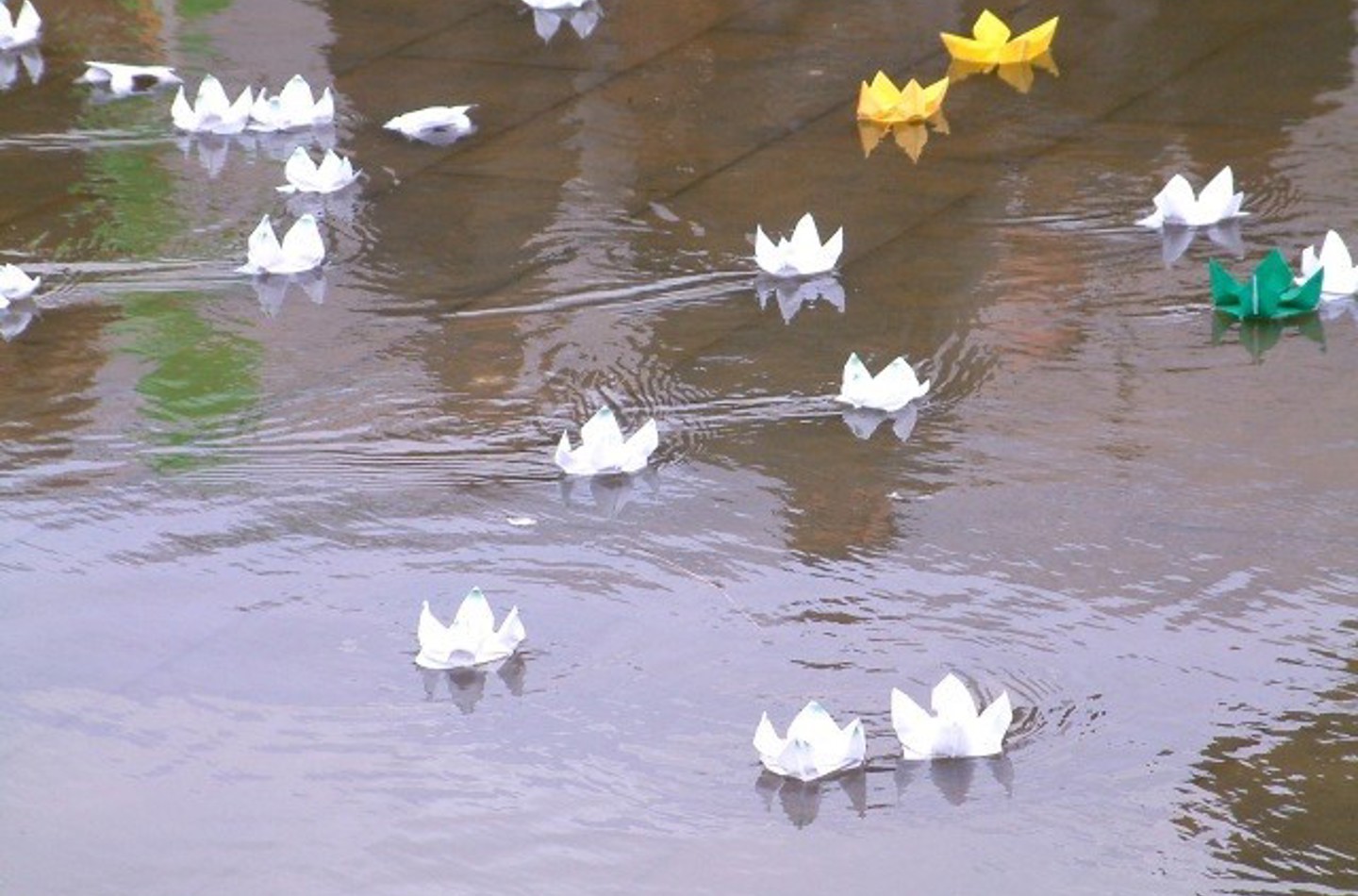 Poetic idea that took root at St Andrew Square
Royal Botanic Garden Edinburgh
General and Corporate
Visitor Attraction
Wed 3rd Oct 2018
You are invited to send a reporter/photographer to the Poetry Tree in St Andrew Square Garden at 12.30pm on Thursday October 4th


Edinburgh-born Robert Louis Stevenson, one of Scotland's literary giants, would surely have supported a quiet celebration that will take place in a corner of St Andrew Square Garden on Thursday. (October 4th)

The author and poet, who wrote "Don't judge each day by the harvest you reap but by the seeds that you plant," would have approved of Edinburgh's poetry garden, and in particular of its poetry tree.

The tree, a young Magnolia Kobus grown from seed collected in the mountains of Japan, was donated by the Royal Botanic Garden Edinburgh in an international act of friendship after the 2011 earthquake in Japan which killed thousands.

On Thursday, National Poetry Day will this year coincide with the tenth anniversary of the dedication of St Andrew Square as Edinburgh's poetry garden, a city centre space for public enjoyment and quiet reflection

To mark the occasion Alan Spence, Edinburgh's fifth Makar, will lead a quiet celebration round the Poetry Tree. A Poetry Tree plaque will be planted on National Poetry Day 2018 bearing a haiku written by the Makar.

Roddy Smith, Chief Executive of Essential Edinburgh, said: "The role of St Andrew Square as a poetry garden has seen numerous wonderful events take place there, some – such as the planting of the poetry tree – demonstrating a profound international role. It is terrific that this year we can mark World Poetry Day by celebrating ten years of our poetry garden."

Four of Edinburgh's five Makars will be present, including Ron Butlin who helped launch the poetry garden in 2008 with a poem, Reclaiming St Andrew Square, written specially for the occasion.
The tree was planted by RBGE staff with official recognition of the Japanese consul in July 2011. That was a year of the devastating earthquake and tsunami when more than 15,000 lives were lost in Japan. For a while a laminated sign explained the origins of the tree and noted that it was dedicated to grow in friendship with the people of Japan.


Excerpt from Reclaiming St Andrew Square – by Ron Butlin#

Ours is a city of possibilities and prohibitions where
we do our best to find the best way forward
and to seek out kindness where we can.
but only in these very public gardens,
only in the green spaces of these very public gardens,
can we feel the reassurance of the Earth beneath us.

And so, let's pause a moment here, draw strength –
and reclaim what is ours.