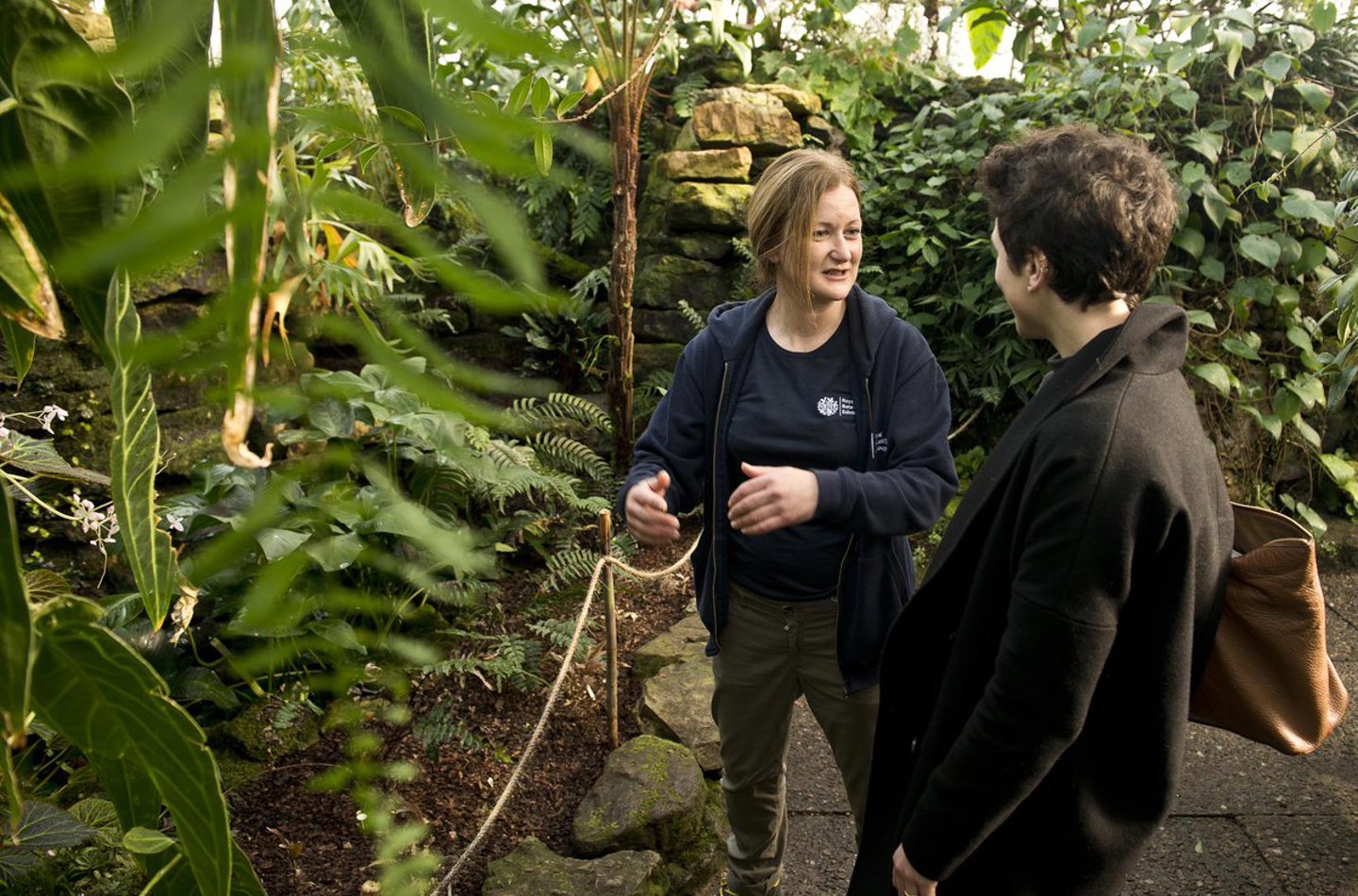 Mairi Gougeon visits the Botanics
Royal Botanic Garden Edinburgh
General and Corporate
Thu 28th Feb 2019
We were delighted to have Mairi Gougeon, Minister for Rural Affairs and the Natural Environment, visit us this week.

Her visit involved an overview of our national and global research and conservation projects, in particular conservation of natural heritage and sustainable development. This involved a walk through our Herbarium where we hold approximately three million specimens, including some newly discovered Darwin specimens, and also through our Glasshouses which are home to 47% of our living collection.

After visiting our, currently blooming, Alpine Houses, Ms Gougeon found out more about our community engagement programmes. Both the Edible Garden Project and the Botanic Cottage play a vital part in engaging the community with what's happening in the Botanics.

We deeply value the Scottish Government's continued support of RBGE's vital research and work, so this was a great opportunity to show them a snapshot of what we're achieving.