New Food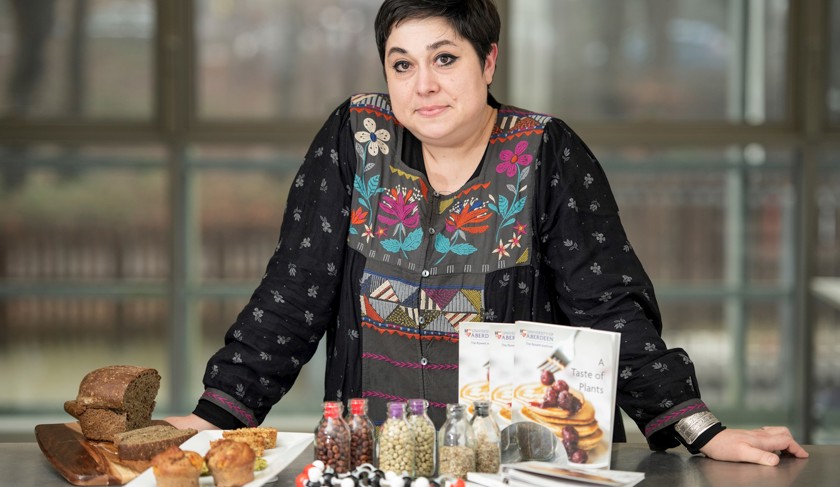 Dr Madalina Neacsu with novel crops and food made with reformulated recipes, some of which appear in the cook book A Taste of Plants.
Diversifying farming by growing new crops spreads risk and increases food security, but by broadening our diet we can also improve our health. Buckwheat, quinoa, chia, hemp, potato bean and fava bean may not be what we are eating today, but they are sustainable nutritious foods that all grow perfectly well in Scotland.
Research at the Rowett Institute, in Scotland, by Dr Madalina Neacsu is looking at how novel crops can be used to improve diet and health. Foods and ingredients rich in biologically active compounds, are being developed to tackle major health problems such as non-communicable diseases.