Fighting 'The Scourge'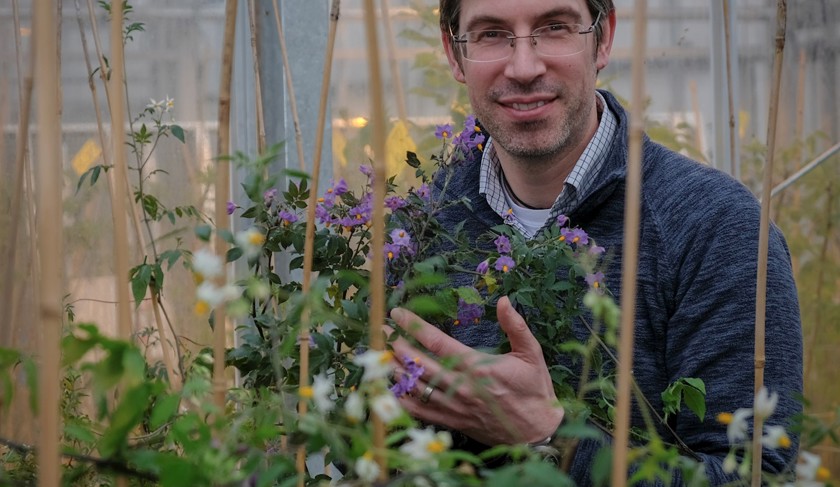 Dr Ingo Hein with wild potatoes from the Commonwealth Potato Collection, an internationally important potato genebank at JHI.
During the 1840s late blight of potatoes emerged as a major disease across Europe and contributed to famine in Ireland and the west coast of Scotland. A breakthrough in tackling the problem was recognising that some wild potatoes have natural resistance to the disease.
Breeding can be used to obtain disease resistance from the wild, but breeding barriers can prevent this. Today, genetic technologies allow faulty resistance genes to be edited based on information from equivalent functional genes in wild potatoes. Dr Ingo Hein of the James Hutton Institute (JHI), in Scotland, is developing new and faster ways of identifying novel resistance genes.